I Look Tired and Angry. Can a Brow Lift Help?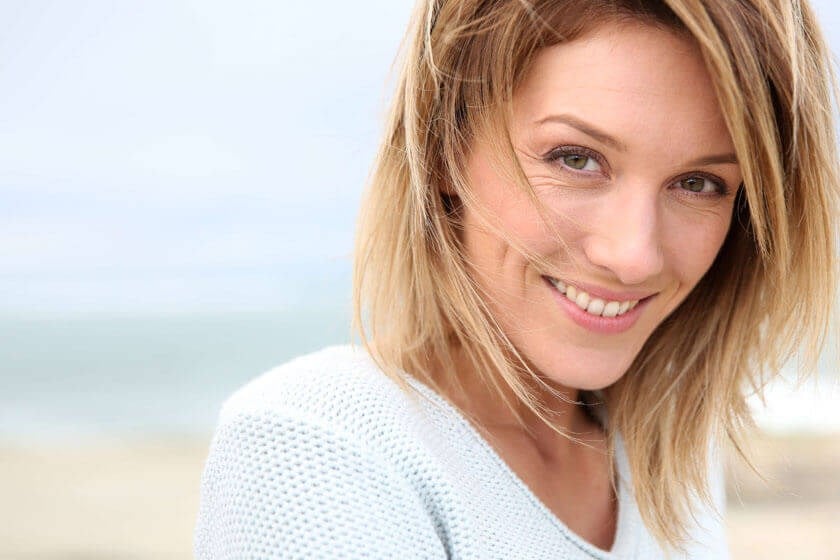 Lately, have you been approached by others saying "you look tired?" or "why the long face?". As you age, there comes a point where your facial expressions might not relay to others how you really feel. The upper part of our faces, in particular, which includes the eyes and forehead are major players in how we express ourselves. If those areas are overshadowed by drooping brows, frown lines, or wrinkles then it may be time to visit our Las Vegas plastic surgery office to consider the cosmetic procedure of a brow lift. Read how this rejuvenating procedure can have a lasting effect on your life!
What is a Brow Lift?
A brow lift, also commonly referred to as a forehead lift, is a facial cosmetic surgery that lifts the brow to an elevated position so that you look more awake, rejuvenated, and in many cases, softer and younger. The procedure is performed when excess skin along the brow or forehead is removed and pulled to a tighter position. This helps elevate the brow, thus improving wrinkles or sagging skin around the eyes or in between the brows.
If you look in the mirror and see a tired or angry face looking back at you that does not match how you feel, a brow lift may be the treatment for you. There are a number of ways this procedure can be performed. We've broken them down for you below
Types of Brow Lifts
Endoscopic Brow Lift
This modern-day method is more commonly used today by surgeons as it is less invasive for a patient and has quicker recovery time. It involves several smaller incisions at the hairline and endoscopically a camera and smaller tools are used to help the surgeon reposition muscles from underneath the skin and lift unwanted tissue to create a smoother look on your forehead.
Temporal or Limited Incision Brow Lift
This procedure involves slightly longer incisions along the hairline and is commonly performed in conjunction with eyelid surgery. The surgeon will lift and reposition the skin around the outer brow area while also making incisions to do the eyelid above the eyes to tighten the skin between the brows and eyes at the same time. Because the incisions are placed higher up (along with the hairline), the forehead is also addressed creating an overall softer look for the upper face.
Classic or Coronal Brow Lift
This procedure once was the standard, but now most plastic surgeons are opting for other brow lifts like the endoscopic approach that is less invasive. Depending on the surgical case, there are some situations where this particular technique is needed to give the patient the results they desire. A long incision is done in the hairline from ear to ear then excess skin and fat is removed leaving the remaining skin tighter.
As with any cosmetic surgical procedure, finding a board-certified plastic surgeon in the Las Vegas area to discuss these options for a brow lift is recommended in order to give a patient a more youthful and alert appearance.
The Buzz About a "Mini Brow Lift"?
Today, almost all cosmetic surgeons have a less invasive, "mini" version for patients who may not need or require a full approach. Just like it sounds, a mini brow lift is a mini version of a more traditional brow lift procedure. It is less invasive due to fewer, smaller incisions being made at the hairline, therefore, cutting down on the recovery time, the risk of infection, and scarring. It is reserved for patients with minimal to moderate drooping, however, the results can still be dramatic. For certain candidates, it is effective at reducing sagging eyelids and removing wrinkles for a smoother, more radiant face.
Surgery/Recovery
Just like with any surgery there is a recovery period and steps post surgery to follow. Brow lifts are an outpatient procedure and done under general anesthesia. The duration of the surgery depends on what type of brow lift is being performed and if any other procedures are being done at the same time like eyelid surgery or a facelift. The typical recovery time for a brow lift is 2-4 weeks with little to no swelling or bruising after 2 weeks. You typically can return to work or normal daily activities within 10 days.
Other Enhancements in Conjunction with Brow Lifts
With all the cosmetic treatments or procedures out there it is not uncommon to get optimal results to enhance your appearance by combining them. So many of our Las Vegas patients opt to have other treatments performed right along with a brow lift. One of the most popular is to get BOTOX or filler injections to maximize the results of the surgery. For patients desiring to reverse other signs of aging that may rest on the surface layer of the skin, laser treatments are also available that can create a glowing complexion along with your new awakened look. Even better, while a brow lift is often a one-time surgical fix, BOTOX, fillers, or laser treatments can resume as needed to help maintain a more youthful look and keep those wrinkles at bay year-round!
When done by a trained professional brow lift results can last for years. You can combine your new look with other cosmetic maintenance type treatments like BOTOX or deep cleansing facials treatments at our medspa in order to help maintain your fresh and rejuvenated look. A brow lift could be the answer to allowing your face to express what you really are trying to say! If you are looking for a board-certified plastic surgeon to get a brow lift consultation in the Las Vegas area contact VIP Plastic Surgery today and schedule your appointment.