I Love My Breast Implants But Want To Go Bigger. Now What?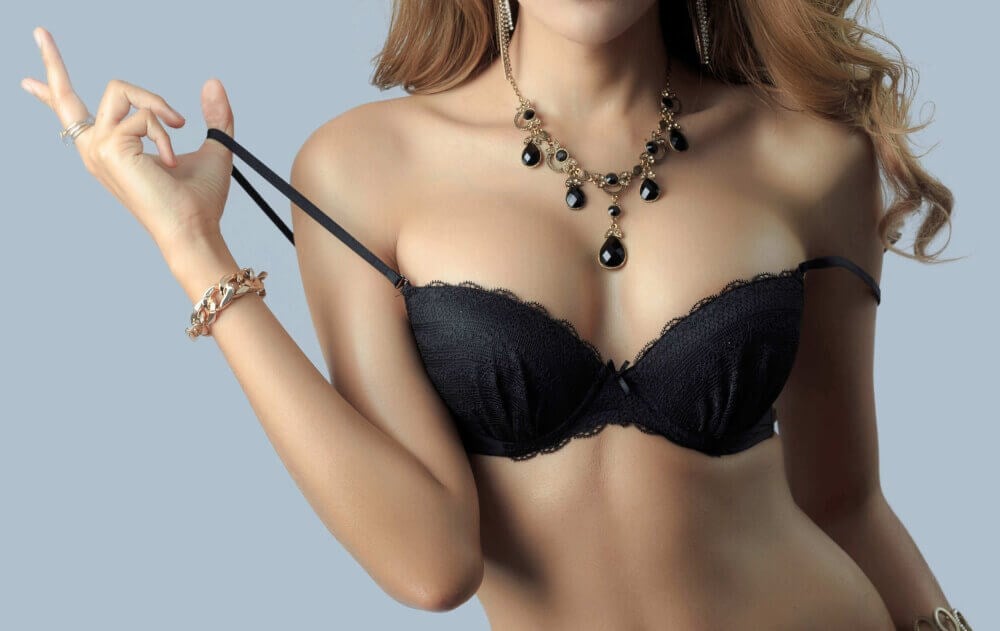 Is bigger possible?
After breast augmentation surgery, no one ever says, "I wish I went smaller!" Especially in Las Vegas! Breast augmentation is one of the most popular cosmetic surgeries performed on women who desire to have larger breasts. Women either want more size, shape, or volume to their breasts especially women who have had children. Breast augmentation is performed by placing a silicone or saline-filled implant into the breast to increase the size. There are various sizes, shapes, textures, and types of implants, which makes the possibilities endless for women desiring this surgery. One of the most common comments heard after breast augmentation is that women wish they had gone bigger with their implant size. Is it possible to change the size of them? It is with a procedure called breast implant revision surgery.
While many women question whether or not they went large enough, most end up being satisfied with their results and end up loving their size. However, there are some that do decide to go bigger. But let's start from the beginning--and why the consultation at our Las Vegas office is so important.
Breast Augmentation Considerations
Several factors go into picking the right breast implant before surgery. That is why during the initial consultation, so much time is spent discussing aesthetic goals, sizing, and other factors such as how big do you desire to go. Speaking with a skilled and experienced board-certified plastic surgeon is important--especially one that performs breast augmentations often. They will ask you in detail about your sizing goals, help you understand the options, discuss if silicone or saline is a better fit, and other factors that may affect sizing, such as will the implant be under or on top of the muscle? But the biggest concern or question asked is how big should my implants be?
The Sizing Process
When you go into your consultation appointment you can "try" on sizes. This is usually the most time consuming part of the process. Women can try on imitation breast implants called "sizers" which are bead-filled neoprene sacks to place under their clothing to get an idea of what they would like. Of course, women considering to almost triple their breast size are advised not to as complications with going too big too soon can occur. Your body needs time to adjust to the changes and going from a size A to a D may not be the right answer for your body so it is important to set realistic goals for what size you choose. Your body frame, size, weight, and chest anatomy also play a role with sizing your implants. With that said, there are many women who decide later to up their size and this is sometimes easier once the skin has been able to stretch with the first round.
Post breast augmentation surgery
So what happens when you get home and after your recovery period is over (2-3 months to let the post surgery swelling subside) and you realize you didn't go big enough? According to the FDA, 37% of breast revisions surgeries are done because women wanted a bigger size. In the consultation appointment woman typically shy away from going "too big" so they generally are conservative on their size choice but after their recovery period is over, some do regret that conservative decision. That is where breast implant revision surgery comes in.
Facts of Breast Implant Revision Surgery
Many times when we hear the word breast revision surgery we assume something went wrong with an augmentation job. In most cases, this surgery is performed for women who no longer want implants or for those who want to change out their implants due to sizing. It's a fairly simply procedure when sizing is the only concern. The second time around can be different and you are back for a reason so make sure you and your doctor are on the same page. Communication is key with your surgeon so that you both know what your expectations should be with this second implant surgery. Other factors that make this second surgery different is the presence of scar tissue, the stretching of the existing skin, and anatomical changes to the breasts due to previous implants. However, since you have had implants for a while, it usually is not a problem to go larger since the chest cavity has adapted to an implant.
Here are a few facts about what takes place when you decide to go larger the second time around:
The Waiting Period
If considering breast implant revision surgery there is a "wait and see" protocol if you want to go bigger. After your initial breast augmentation surgery you will not only be sore and tender but swollen for a period of time. Also after breast augmentation surgery a condition called capsular contracture occurs which is when scar tissue forms around the implant resulting in stiffness. It is advised women should wait 3-6 months for revision augmentation surgery to make sure all the swelling has gone down and the surgeon can get the best possible results for you from your revision surgery.
What size should I go up to?
Breast implants are measured in cc's (cubic centimeters) so the higher the number, the bigger the implant. Most implants hold up to 400cc or more and normal augmentation procedures are usually between 300-400cc. For every 150 to 200 cc's it is approximately 1 to 1 ½ cup sizes. As always consult your physician on their recommendation for going larger as well. At our Las Vegas plastic surgery center, we assist women who want to go larger and help them reach their goals with the outcome they desire.
So if you having second thoughts about your current implant size then you have the option to go bigger! Sometimes bigger is better! Just consider all the factors above and wait until your initial surgery has healed so you have a true idea of what size you want to go to the next time. Contact our Las Vegas office and let the VIP team of Dr. Christopher Khorsandi help you meet your goals. Schedule your consultation today!