I Want A Bigger Butt--Which Is Better--A Brazilian Butt Lift Or Butt Implants?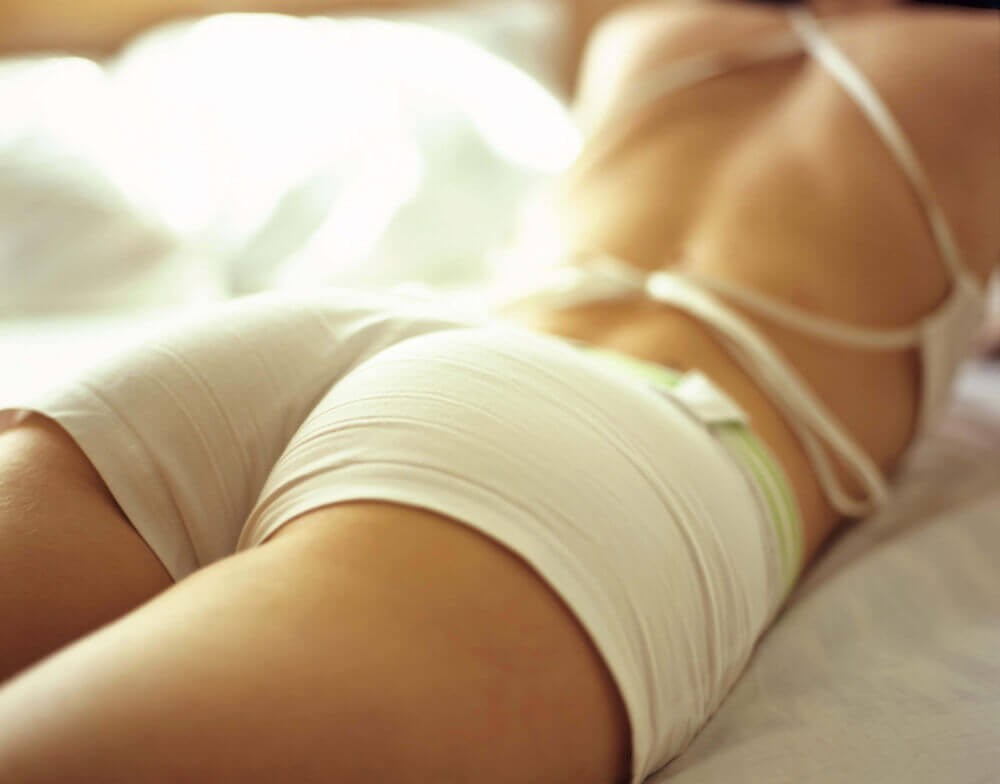 There has been a recent surge of popularity with individuals wanting to improve their backside and achieve that perfect "hourglass" figure they see on celebrities. More and more people in Las Vegas are looking into enhancing the shape of their butt by turning to cosmetic help to achieve it. Butt augmentation with implants or the latest trend of a Brazilian butt lift are two hot topics these days in the cosmetic world. So what is the difference between the two procedures? Is one better than the other? How can I choose? Board-certified and highly regarded plastic surgeon, Dr. Christopher Khorsandi, is Chief Plastic Surgeon at the well-known VIP Plastic Surgery in Las Vegas. Both of these cosmetic procedures can give you the look you desire for your backside so let's take a look at which one may be right for you!
The factors that shape our backside
There are several factors that shape our backside over time. One of the biggest contributors to the shape of our butt is age. It is hard to maintain the same shape that we had in our 20s. By the time individuals hit their late 30s or early 40s, muscle mass begins to weaken and skin elasticity begins to change. Patients begin to notice sagging skin, more fatty tissue accumulating around the hip area, and an overall less "perky" appearance to their derrieres. Another factor that shapes our butt is genetics. Your genetic makeup can have a say in how your butt is shaped and your overall body type even how you store or distribute body fat. Unfortunately, exercise and a healthy diet can only dictate the shape of your butt to a certain degree, so turning to cosmetic help with implants or a butt lift may be your necessary next step!
What is all the talk about?
Who doesn't want a smoother, firmer more voluminous backside? It is one of the reasons why more women (even men) in Las Vegas are looking into enhancing their buttocks and wanting to find out what cosmetic help they can get. Butt augmentation and a Brazilian butt lift (also known as a BBL) can both help a patient get the perky butt they want but a common misconception is that they are the same procedure. Butt augmentation with implants and a Brazilian butt lift can both enhance and change the way a patient's backside looks but both procedures are quite different.
Butt augmentation with implants
Butt augmentation (also known as gluteal implants) has been a viable way for individuals to enhance the size and shape of their buttocks. Like breast implants, a silicone implant specifically designed for the buttocks is inserted either above a patient's glute muscle or in the muscle on either side. With help from a board-certified plastic surgeon, like Dr. Khorsandi, it is determined during the consultation what size and shape of implant a patient needs to fit their body type. The surgeon will also determine where the incision will be made to insert the implants, as there are a couple of options. Butt augmentation is a more permanent solution for patients wanting to improve the size and shape of their backside but it is also a more invasive procedure versus its counterpart of a BBL. Let's take a look at this latest trend in improving the way your butt looks.
Brazilian Butt Lift or BBL
This hot, new trend in the cosmetic industry is giving patients a larger, smoother backside in a more natural-looking way with the use of a patient's own fatty tissue. One of the main reasons patients in Las Vegas are choosing the BBL is it can improve two areas of the body at one time! Even though butt implants are still a great option, for a patient to improve the appearance of their backside, a BBL can contour a certain area with liposuction such as the stomach, thighs or hip area ("love handles") then utilize that unwanted body fat to reshape their buttocks. A skilled surgeon, like Dr. Khorsandi, can strategically place and transfer this fatty tissue (which goes through a purification process first) through small incisions in the buttocks in order to add the right amount of shape and volume to a patient's backside. This is an ideal solution for a patient that has enough unwanted fatty tissue in one area and could use a little shape and "plumpness" added to their butt!
Which one is better?
Both of these cosmetic procedures are great options for a patient to improve the look and shape of their butt. Some factors to consider when comparing both options is that butt augmentation is more invasive requiring larger incisions to insert the implants, which leads to larger scarring and a longer recovery period. BBL incisions are smaller and once healed almost unnoticeable but it involves another cosmetic procedure of liposuction. A BBL is typically an easier, quicker recovery but if a patient doesn't have enough fatty tissue or need to contour another area of their body then implants may be the right solution. It simply comes down to what are your goals, what is your body type, and what does your qualified, board-certified plastic surgeon recommend.
If you have done all you can with glute exercises and maintaining a healthy diet but just don't see any visible changes to your backside then either butt augmentation with butt implants or a BBL (fat transfer to the buttocks) can help transform your butt! Long lasting, dramatic results can occur with either procedure and patients can enjoy their new look for years to come. It all comes down to your personal goals, what will work best for your body type, and getting sound advice from an experienced plastic surgeon.
Dr. Christopher Khorsandi is a well known board-certified plastic surgeon in the Las Vegas area. He will listen to your needs and help you make the right choice on which option will be the right solution for you! If you are interested in butt implants or BBL, call or schedule your consultation with Dr. Khorsandi today.