I'm in My 40s, Am I Too Young for a Facelift?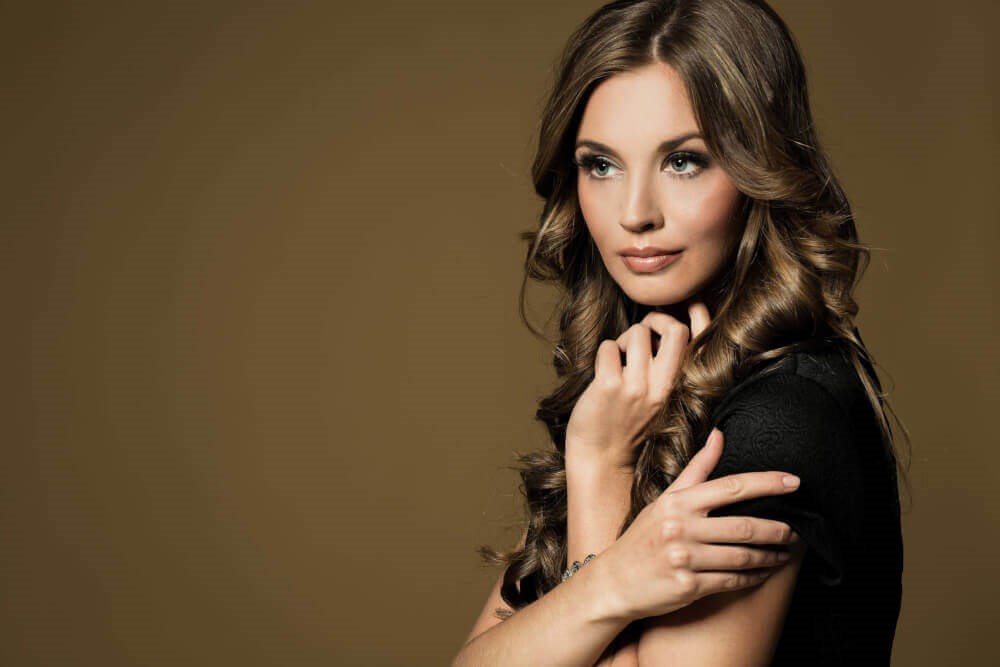 If you are in your 40s, you are officially what is known as "middle-aged". So, when you look in the mirror and see visible signs of aging, you may slowly begin to feel desperate to turn back the hands of time. In fact, in an effort to regain that youthful appearance, you may be asking yourself, "Am I too young for a facelift?" The answer is no, but typically the traditional facelift is reserved for patients in their 60s and older. However, it is not uncommon for Las Vegas men and women to start their fight earlier in the aging process as everyone's skin ages at different rates. The natural process of aging deteriorates collagen and elastin leading to a loss of fat in the deep layers of the skin. The results of this process are wrinkles, lines, facial sagging, and drooping. With advanced technology, today's 40-year-old has many more, less invasive options to try first when it comes to fighting the aging process.
Find your Ally
In the quest to find answers on how to age gracefully through each decade, it helps to have an expert guide you through the years. Dr. Christopher Khorsandi, a Las Vegas board-certified and Director of VIP Plastic Surgery, consults with many patients in their 40s who express dissatisfaction with the unwanted visual signs of aging. His highly individualized treatments range from simple BOTOX injections and laser peels to the traditional facelift. Every treatment is recommended and timed depending on each patient's personal needs, aesthetic goals, and of course, timing. His experience, knowledge, and skillset assist his patients in slowing down and reversing the signs of aging. Remember, age is just a number. Looking and feeling your best is always the goal!
Have you been considering a facelift but think you are too young? Below is a quick reference guide to alternative treatments and procedures to address your concerns:
Liquid Facelift
A "liquid facelift" is a nonsurgical alternative for patients who want to reduce the appearance of fine lines and wrinkles. It is a great place for people in their 40s to start as it is nonsurgical, less expensive, effective, and does not require downtime. Through a combination of nonsurgical injectables such as BOTOX and fillers, the liquid facelift softens the skin, adds volume, decreases the appearance of fine lines and wrinkles, and creates a brighter, younger appearance. It can also enhance the lips and certain injectables can even be used to treat under-eye bags as well as reshape the neck and chin. Patients may enjoy the long-term benefits of BOTOX and fillers for years to come and ward off surgery for quite a while.
Thread Lift
Patients in Las Vegas who struggle with issues in the mid and lower face, such as the cheeks, jowls, or drooping in the lower region, may be candidates for a thread lift. A thread lift or "lunchtime facelift" is a minimally invasive facial treatment that gives the face a gentle and visible lift and tightening of the skin. This procedure is typically done on patients in their 40s who are just beginning to notice sagging facial skin. A featherlike thread is inserted under the skin, beginning near the cheekbone with tightening through the eyes, nose, brows, and lips (depending on the trouble area). In addition, this treatment stimulates collagen growth as the facial area heals, resulting in a more youthful appearance. An added benefit of this procedure is the minimal recovery time versus the facelift.
Mid "Mini" Face Lift
While this procedure may be called mini, it does not mean it has minimal results! This lift also focuses on the lower part of the face to combat sagging cheeks, jowls and loose necks. Featuring a less invasive alternative to the traditional facelift, it incorporates smaller, easily concealed incisions with less invasiveness, but just enough to still tighten and reposition the skin around the lower part of the face and neck. The end result is a smoother, more youthful looking appearance.
Brow Lift
Another approach is a brow lift. This is often grouped into the facelift category since it improves a very important aspect of the upper face. As the aging process takes its toll, the skin loses its elasticity, causing the brows to droop downward. This can create a tired appearance in most individuals. By gently raising the brows, this lift restores them to a higher position, creating a more fresh and youthful appearance around the eyes, brows, and forehead. Some Las Vegas patients will include a nonsurgical rejuvenation treatment with this procedure, such as BOTOX, to complement the results.
Blepharoplasty
Another facial surgery that can do wonders to the appearance is eyelid surgery, or blepharoplasty. This treatment reduces excess skin and fat from the upper and lower lids creating a more youthful, alert appearance. Upper and lower bleph are both popular treatments with Las Vegas men and women allowing them to look perkier and younger. Blepharoplasty can also easily be combined with a number of nonsurgical facial treatments such as BOTOX, fillers, laser treatments, and peels for an all around rejuvenated appearance.
Face Lift
If you decide a facelift is the best choice for you, Dr. Khorsandi will use the best techniques suited for each surgical case and desired outcome. Facelifts typically include skin tightening and the removal or repositioning of excess fat and tightening of the underlying facial muscles. Dr. Khorsandi offers several different techniques when performing the facelift surgery including the traditional, the short scars (MACS), and the SMAS. The traditional facelift addresses the face as a whole, typically reserved for older patients. The short scars (MACS) treats moderate, sagging skin trough smaller incisions. The SMAS is considered the standard and involves lengthy incisions on the side of the face. During this approach, the SMAS muscles are manipulated. Again, this procedure is reserved for older patients who have severe sagging.
Las Vegas men and women in their 40s struggling with the signs of facial aging have many different options to choose from when it comes to battling those pesky lines, wrinkles and sagging skin. It can be difficult to decide if you are too young to get a facelift. After all, no two people are exactly alike and everyone has different life experiences and genetic traits when it comes to how fast aging occurs. However, there are a wide variety of procedures to consider first. These treatments range from noninvasive to more invasive, but in the end, today's 40-year-old has many choices.
Dr. Khorsandi will customize a plan and assist you in deciding which procedure is best for you. He helps to guide his patients through the aging process so they look younger, softer, and feel more confident as each year passes. If you are interested in more information about facelifts or nonsurgical facial rejuvenation alternatives, we encourage you to call or schedule your consultation with Las Vegas board-certified plastic surgeon, Dr. Christopher Khorsandi, today!