Is Having Big Breast Augmentation Better? What You Need to Know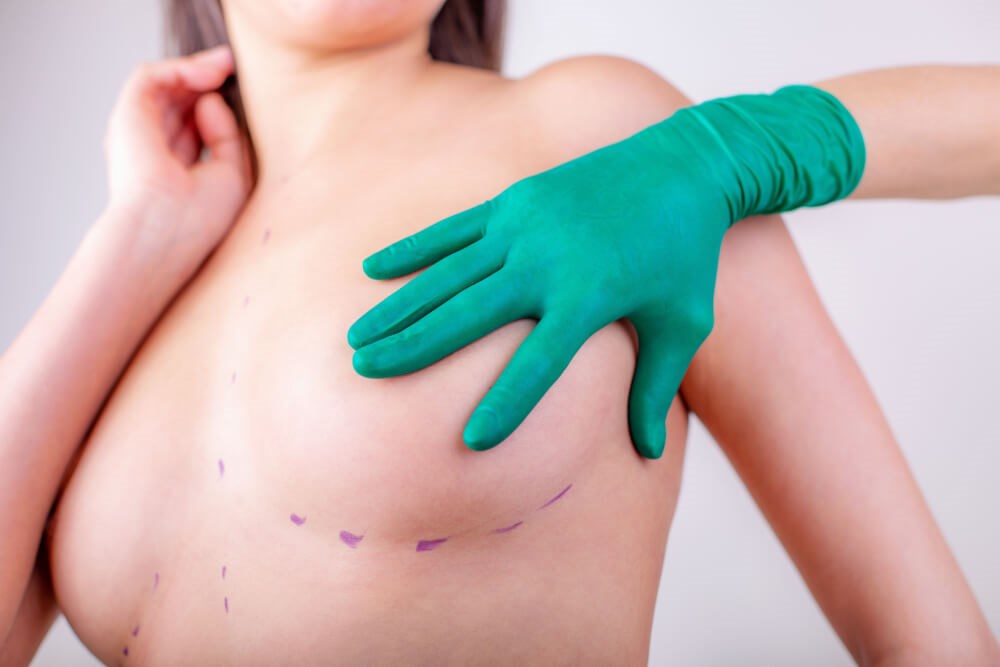 Breast augmentation is still one of the most common plastic surgery procedures. While size is always a personal choice, some trends have shown that there is a shift among some women who prefer larger cup sizes. Today, plastic surgeons are meeting the demands of this subset of women desiring big breast augmentation. But, is bigger necessarily better?
Find out more.
In 2017, statistics showed that 17.5 million cosmetic procedures took place in the U.S.
Of all the cosmetic surgical procedures, breast augmentation topped the list. In that year alone, surgeons completed 300,378 of them.
With those compelling numbers, it's no secret that a lot of women place a huge importance on the size, shape, and appearance of their breasts. Women with extremely small breasts and those with misshapen breasts can often suffer from low self-esteem. In fact, as many as 70% of surveyed women admitted that they're dissatisfied with this aspect of their body. This dissatisfaction has led many women to turn to breast augmentation, which uses a silicone or saline implant to increase the size and shape of the breast.
While the majority of women love the results that breast augmentation surgery can provide, there is a growing group of females who desire big breast augmentation procedures. This involves using a much larger implant with more CCs to achieve a larger size breast. To these women, size most definitely matters--the larger, the better. Thanks to new implant options, big breast augmentation is becoming a popular choice. More women are going bigger and loving the outcome!
Does Breast Size Matter?
For some women, it does not. However, for the majority of the female population, breast size does matter and it does play a role on a woman's self-esteem. So, whether they're too small or too big, their size can affect how a woman perceives and respects herself. Breast augmentation has always been a personal choice, and whether or not to have augmentation surgery is something a woman has the right to decide for herself. Self-esteem can be greatly impacted in a positive way by a newly-shaped breast size. So while breast size may not be a big deal to some women, it's a major point of discussion for others. Thankfully, there are options to satisfy all body types, desires, and aesthetic goals.
Is Bigger Better?
This is an important question. The bottom line, is that there is no one-size-fits-all answer.
Some women desire a simple enhancement, such as going from a B-cup to a C-cup. On the other hand, there are women who desire dramatic change with a much larger size.
So while bigger isn't necessarily better, big breast augmentation is becoming an option and women are going much bigger than ever before. Before a woman undergoes big breast augmentation surgery, it's important they understand how it can affect their physical appearance, self-esteem, and in some cases, the physical symptoms that women with naturally larger breasts sometimes face. Women with abnormally larger shaped breasts sometimes face their own self-esteem troubles because they are self-conscious about the large size, which can draw attention they do not want. In addition, neck, shoulder, and back pain can often result with larger breasts that are heavy and oversized.
All this said, the final decision on whether or not to augment a breast to a much larger size depends on the women herself and it's why the consultation becomes even more important.
When a Big Breast Augmentation is the Right Choice
Women with a healthy and/or high self-esteem who know they want big breast augmentation are comfortable knowing they will receive more attention. They are made aware of how a larger breast size will impact the chest, frame, and overall silhouette. Likely, they have desired larger breasts for some time and have spent time on their own accord learning about the options. A skilled, experienced plastic surgeon will dive in during the discovery process to ensure the decisions being made are for the right reasons.
A Personal Decision
Women should first think about their personal preferences and needs. They should ask themselves if they believe getting larger implants can help them become more comfortable with their body. If they think that improving their breast size will help raise their self-esteem, then big breast augmentation may be the right choice for them.
Making Sure You Do It For Yourself, And No One Else
Before having breast augmentation, potential patients should take the time to reflect on what prompted them to think of doing it in the first place. Is it because they don't feel comfortable with their current breast size and they want to feel better? Does breast size affect their way of thinking and is it something they contemplate on a daily basis?
For women who feel this way, surgery may provide a great benefit. If a woman is dealing with external or third-party factors, such as people telling them their breasts are too small, or that they should get implants, it may be better to pause and reconsider if undergoing surgery is the right choice.
Women should please themselves first and foremost. As such, they should give themselves as much time as they need before decided to have breast augmentation surgery.
Preparing For A Breast Augmentation Procedure
Once a patient determines that increasing their breast size is the right choice, and once they know that big breast augmentation is right for them, the exciting part of the process begins! They will get to decide the size and shape of their new breasts and prepare for the changes that come with surgery, such as how they will look and feel after, as well as how they will be perceived by others.
Women desiring big breast augmentation have a lot to think about, but in the days leading up to the surgery, most women feel excited, although some may also feel a bit anxious, which is totally normal when undergoing a surgical procedure. There is also a recovery period to think about. Breast augmentation takes a few days of healing, especially for women who go larger. The skin will feel like it is being slightly stretched to accommodate the new size and women will need to avoid strenuous activity, such as lifting and carrying heavy objects.
Also, patients need to monitor themselves for any additional swelling, redness, or signs that something isn't quite right. Very soon after the healing process, the results are apparent and in the vast majority of cases, patients are ecstatic with their new breast size.
Choosing The Right Plastic Surgeon
The surgeon who'll perform the breast augmentation surgery also has a huge impact on patient satisfaction. It's a known fact that the U.S. is a mecca for excellent plastic surgeons. With that said, finding the right one may seem overwhelming. In addition, not all surgeons are experts at doing big breast augmentation surgery, which requires a certain level of skill. Patients are encouraged to do their research, check accreditations, and make sure the doctor they choose is board certified. It is also recommended to read the surgeon's patient reviews and ask to see a number of before and after photos to make sure they are in the right hands.
The Verdict: Bigger May be Better For Some
Women who are 100% sure that a big breast augmentation is the right procedure for them should explore all of their options, especially when it comes to the plastic surgeon of choice. While bigger isn't always best for some, it is right for others. It can create the eye-catching, attention-getting look you want, help impact the self-esteem you desire, and attain the cosmetic result you have always wanted. To learn more about breast augmentation surgery and all of the options available today, continue to check our blog for more information on topics like this.