I Am In Good Shape But want A Tighter Tummy. Is A Mini Tummy Tuck The Answer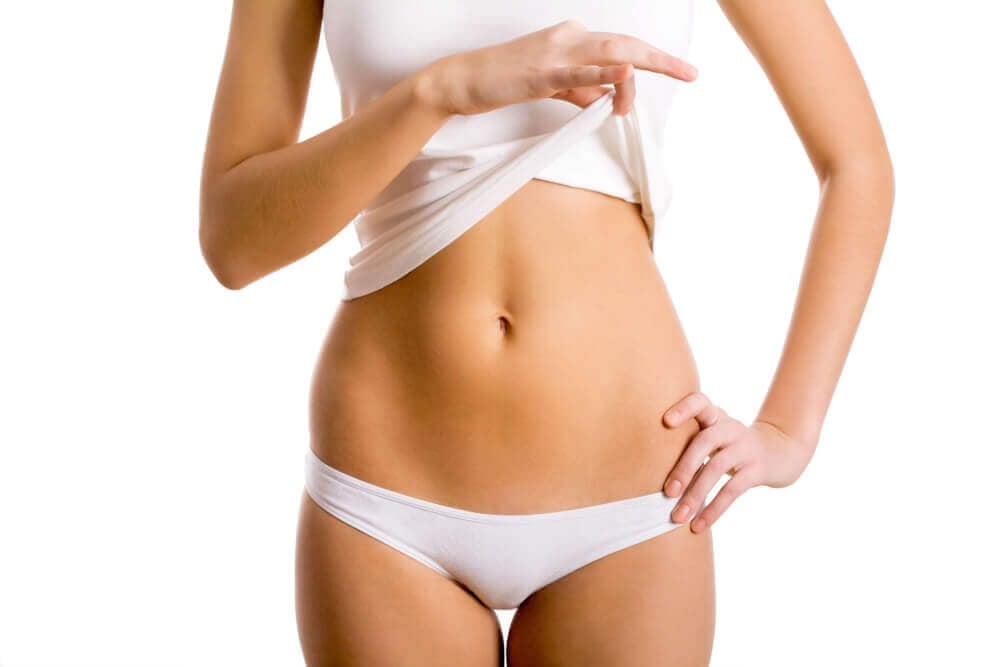 Do you workout regularly but still struggle with a small "pooch" due to pregnancy, age, or hormones? Did you lose some weight by maintaining a healthy diet and regular exercise but have a little excess skin hanging around on your lower midsection? If you are in physically good shape but still trying to change a small, unsightly area in your lower abdominal region then you could be a perfect match for a mini tummy tuck. This cosmetic surgery helps those who do not need a traditional tummy tuck approach, yet still desire some cosmetic intervention to cross the finish line!
Board-certified plastic surgeon, Dr. Christopher Khorsandi, is a well known surgeon in the Las Vegas area and is the Chief Plastic Surgeon at VIP Plastic Surgery. His expertise and surgical experience has provided his Las Vegas patients the option to get a little nip and tuck without the traditional, more extensive tummy tuck approach. This mini procedure packs a big punch with results! Let's see if a mini tummy tuck is right for you!
What is the mini tuck version all about?
This modified version of a traditional tummy tuck (or abdominoplasty) is a great cosmetic solution for individuals who are already in good physical condition but need a little extra push to contour their midsection to exactly what they want. A mini tummy tuck provides Las Vegas patients with the option to have a less invasive surgery, which results in an easier recovery. If you are the right candidate for a mini tummy tuck, it has perks! It can create a toned, smoother, tighter tummy and allow you to reach your goals.
How does it work?
A mini tummy tuck is often called the "scarless" tummy tuck due to the small incision made right above the pubic area. A mini tummy tuck is generally performed using a milder form of sedation. Through a smaller incision, abdominal muscles are tightened along with the removal of loose lower abdominal skin. In some cases, liposuction is performed to remove small amounts of fatty tissue to further contour the area. If a woman has a C-section scar with childbirth then it can possibly be removed along with any stretch mark scars during this procedure. The belly button does not need to be addressed during a mini tummy tuck since only the lower abdomen and a small section of it is being addressed. The recovery time is quicker and easier and therefore allows patients to return to work in a few days with minor restrictions.
Is it right for me?
When skin loses its elasticity or appears "saggy" then no amount of exercising or sit ups will make that skin tight again. The main goal of any tummy tuck procedure is to remove excess, loose skin in order to give patients a flat, smooth stomach area. So, are you a good candidate for a mini tuck? A qualified, experienced plastic surgeon, like Dr. Khorsandi, can help determine this factor for you but here are some helpful questions to ask yourself:
Are you in good health and consider yourself to be in good physical shape?

Do you have a small amount of excess skin in your lower abdominal area that is not substantial, but still bothers you?

Do you have minimal abdominal muscle laxity?

Are most of your abdominal issues below the belly button?

Is your main trouble area that stubborn "pooch" that you just can't seem to lose even with all of your hard work and efforts?

Has your healthy diet and regular exercise plateaued your efforts and you are ready for some cosmetic intervention to help you attain the flat, toned tummy you want?
When is the right time?
Men or women that are healthy, within their ideal body weight, and have minimal excess skin or fatty tissue in their lower abdominal area can be ideal candidates for a mini tummy tuck. A mini tummy tuck is not the answer for weight loss but can be ideal to get a little cosmetic help to get the flat stomach you have always wanted. Like any cosmetic procedure, it is your investment of time and money to have it done so it is highly recommended to postpone the procedure if you plan to be pregnant or gain weight for any reason. You have done all the hard work to get into shape and this procedure allows you to attain the finishing touch to your look!
Who is the right surgeon for this procedure?
As with any cosmetic procedure finding a board-certified plastic surgeon is always key. A mini tummy tuck procedure doesn't make finding the right surgeon a small task. A mini tummy tuck is still surgery that can also involve liposuction, so you want a board-certified plastic surgeon to give you the best results. It's important you look around, ask for referrals, ask the right questions during the consultation, and look at other patient photos. Surgery skill matters when it comes to any type of cosmetic surgery, no matter how small or big the surgery is.
A mini tummy tuck is an excellent option for already healthy, fit individuals that need a little help with their lower abdominal area. Women and men can enjoy a firmer, more-toned stomach and love the way they look but bypass a full tummy tuck procedure with this mini tuck solution. Dr. Christopher Khorsandi is a highly recognized and a patient recommended plastic surgeon at VIP Plastic Surgery in Las Vegas. He can help you get the look you desire and help you reach your aesthetic goals. Call to schedule your mini tummy tuck consultation with Dr. Khorsandi today.