I've Lost a Lot of Weight. Will a Butt Lift Give Me a Shapely Behind Again?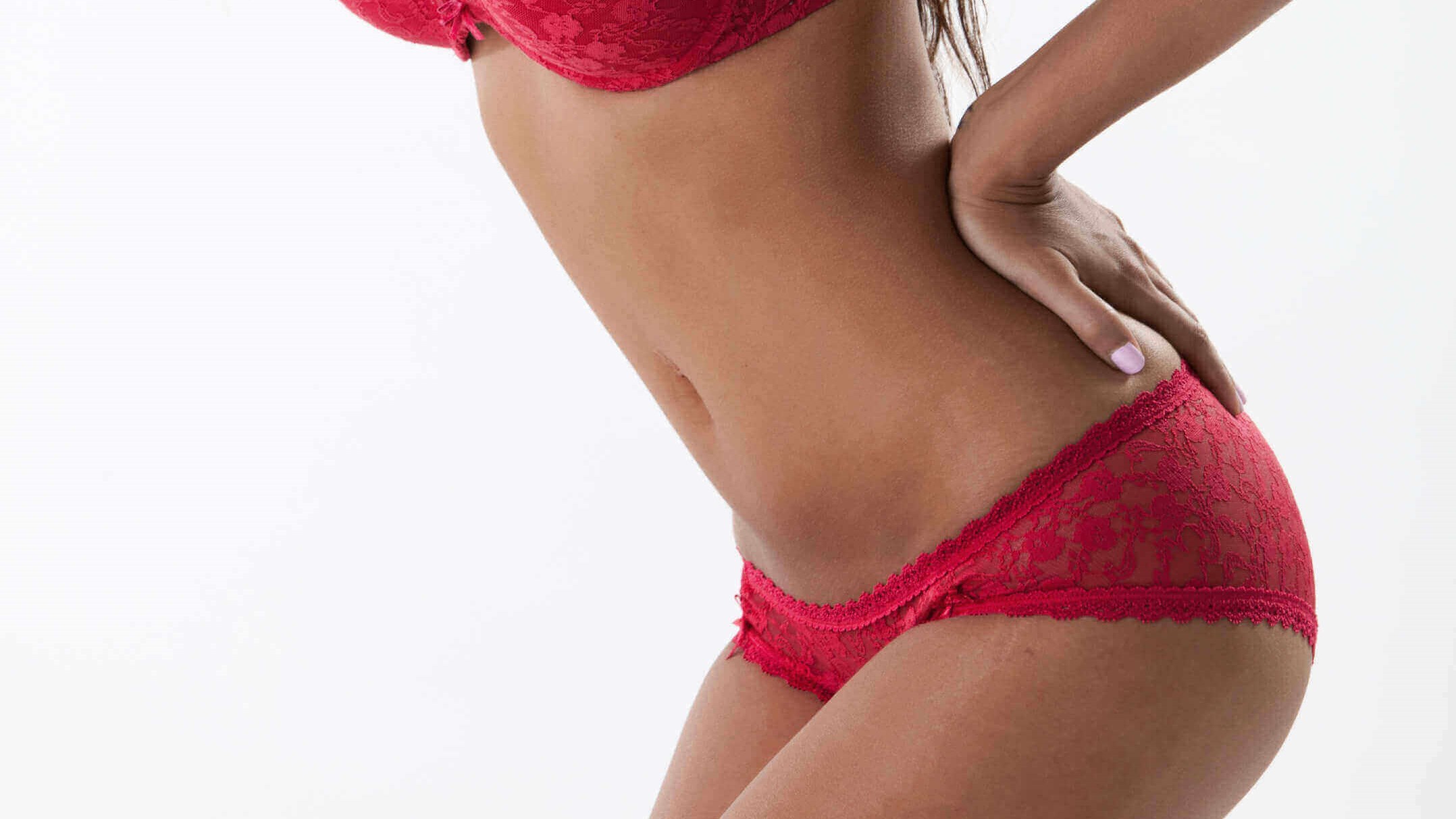 If you've recently lost a significant amount of weight, congratulations are in order. So may be body contouring procedures such as a butt lift. Major weight loss may leave the backside looking a bit saggy and deflated. A butt lift works to remove excess fat and loose skin. Once lifted, the derriere may appear tighter, more toned, and attractively shaped. The skin can also be smoothed for a healthy, younger-looking appearance. When combined with butt augmentation and other contouring procedures, desirable volume may be restored to the rear end, and the hips, lower back, and waist may also be sculpted to create a sexy, curvy figure. 
If you are happy with the results of your weight loss but dissatisfied with the appearance of your behind, a butt lift can create contours and improve the shape of your buttocks. Board-certified plastic surgeon Dr. Christopher Khorsandi, Chief Plastic Surgeon at VIP Plastic Surgery has performed countless body sculpting procedures in Las Vegas, NV. He explains how a beautiful behind can be achieved with a butt lift.  
What is a butt lift? 
Are you bothered by sagging, flabby skin on your bottom? You're not alone. This common condition can occur as a result of genetics and aging, as well as weight loss. Traditional butt lift surgery is intended to restore a more pleasing appearance to the lower body following a reduction of skin elasticity. Excess fat and skin in the buttocks are removed and muscles are tightened to elevate the behind. This popular procedure is often paired with butt augmentation, also known as gluteoplasty, to reintroduce backside volume that has been lost and further enhance the size and shape of the butt.
A butt lift by Las Vegas plastic surgeon Dr. Khorsandi of VIP Plastic Surgery is performed under general anesthesia at an accredited surgical facility. In most cases, the procedure can be completed within a couple of hours. To begin, incisions are made along the natural crease beneath the buttocks. Liposuction may be used to extract unwanted fat before loose skin is carefully trimmed. By pulling tight the underlying tissues, the buttocks are lifted and appear firmer. This also helps to eliminate the appearance of sagging skin, cellulite dimples, and wrinkles for a smoother-looking backside. Once the buttocks are secured in their new position, the incisions are sutured closed. Resulting scars under the butt cheeks can be easily concealed by clothing. 
It is common for butt lifts to be combined with other lower-body sculpting procedures in Las Vegas such as a tummy tuck or thigh lift to create an overall more shapely silhouette. For patients who wish to reduce the size of their buttocks, but whose skin tone is good, liposuction may be all that is required to achieve excellent results. It is common for patients to have some bruising and swelling for several months following a traditional butt lift, and the optimal results from surgery may take up to a year to be experienced. 
Are you a candidate for a butt lift? 
Men and women who have lost a significant amount of weight may be ideal candidates for a butt lift. The best way to know whether a butt lift will be beneficial for you is to consult with a board-certified plastic surgeon in Las Vegas, NV, such as Dr. Khorsandi. During your consultation, he will review your medical history, perform an examination and discuss your goals for the procedure before determining if you are healthy enough and well suited for the surgery. 
All about butt augmentation 
Also known as gluteoplasty, butt augmentation in Las Vegas area patients is frequently combined with a butt lift. Silicone implants are placed into each cheek to boost the size of the backside and enhance its overall shape. Typically reserved for patients who are at or near their goal weight but lack fat volume in the buttocks, implants are safe and effective. Lauded for their ability to closely mimic the look and feel of the natural gluteus maximus muscle, they provide the butt with some additional lift and smooth the lumpy, bumpy appearance of cellulite. 
During this 2-3-hour outpatient procedure, incisions are made by Dr. Khorsandi in the natural buttock crease. An interior pocket to hold the implants is created. The devices are inserted and placed either above or below the muscle. After confirming that the butt cheeks appear natural and symmetrical, the incisions are closed. Patients must avoid putting weight on their behind for at least two weeks following their Las Vegas gluteoplasty procedure. Sitting and lying down should be done so that weight is instead placed on the thighs.
What is a Brazilian butt lift? 
Another augmentation option is to transfer fat to the buttocks from other areas of the body where it is not desired. Better known as a Brazilian butt lift, this is one of the most popular cosmetic surgery procedures. During this outpatient surgery, liposuction is used to extract fat cells from one or more donor sites, such as the thighs and abdomen. The cells are purified via a sterile, state-of-the-art system before they are re-injected into the buttocks. At VIP Plastic Surgery, Dr. Khorsandi sterilizes and separates the healthy fat cells before they are carefully transferred into the butt cheeks in layers to achieve smooth, artfully sculpted results.  
Depending on the number of donor sites and the fat layering that is required, most Las Vegas area Brazilian butt lift procedures can be completed in approximately two hours. Following surgery, a compression garment must be worn to minimize swelling as the buttocks adjust to their new shape. Once the bruising and swelling have subsided, usually in about 6-8 weeks, patients should be able to experience the same head-turning results that have made Brazilian butt lifts a favorite procedure among some of Hollywood's biggest celebrities. 
Significant weight loss can alter the size and shape of the butt, resulting in a flat, saggy behind. With a butt lift, Las Vegas patients realize that the shape and position of the derriere can be dramatically improved. When coupled with butt augmentation in the form of implants or a popular Brazilian butt lift, the results can be truly remarkable. Schedule an appointment with board-certified plastic surgeon Dr. Christopher Khorsandi of VIP Plastic Surgery in Las Vegas, NV. He works closely with men and women so that they can feel confident showing off their new-and-improved, shapelier figure.