The Top Most Popular Fat Transfer Surgeries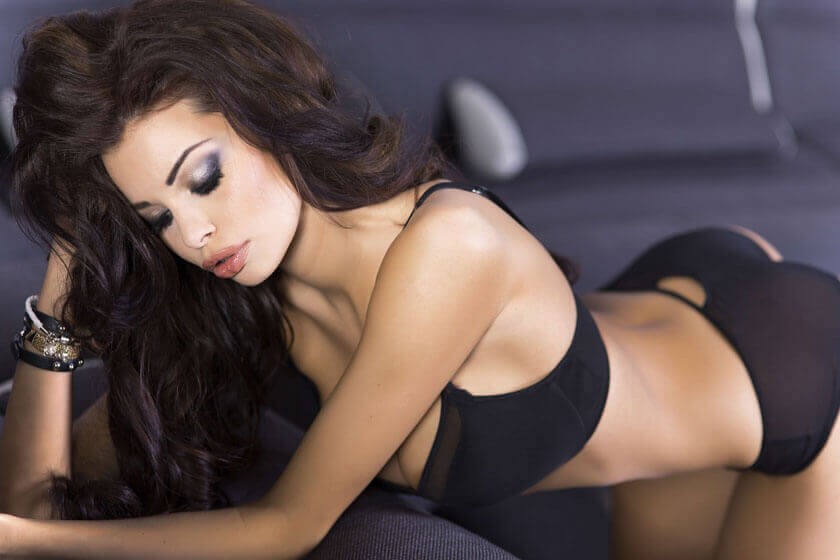 Do you desire to add fullness and volume and make a few "tweaks" to your face or body, but you're nervous about using fillers and don't want to deal with implants? Then a fat transfer procedure might be the solution. Dr. Christopher Khorsandi with VIP Plastic Surgery in Las Vegas is a fat transfer expert and can help enhance, correct, or smooth out your problem areas by using this natural approach to body contouring.
What is a fat transfer surgery?
A fat transfer surgery (also known as fat grafting) is when a surgeon uses liposuction to take fat from certain areas of the body, such as the outer thighs, and then injects it into other parts of the body that may be lacking volume. Fat transfers have become very popular among plastic surgeons and their patients for many reasons. First, a fat transfer offers a natural approach to attaining a gorgeous result. In addition, the idea that two body parts are treated (one is slimmed down, the other is volumized) is an added bonus. Finally, because a fat transfer is an autologous method, there is less risk associated than using implants.
What are the most popular fat transfer surgeries?
Fat transfers are one of the most popular cosmetic procedures in Las Vegas and can help enhance both the face and body. At our plastic surgery center, we use fat for many reasons depending on the patient's personal goals and desired aesthetic outcome. The most popular fat transfer surgeries requested in our Las Vegas office are explained below.
Face
A fat transfer to the face (also known as facial fat grafting) is a very popular treatment at VIP. Fat transfers can drastically enhance sunken cheekbones and correct deep wrinkles or folds that appear around the eyes or mouth. They can also be used to add volume to thin, deflated lips and reduce the appearance of acne scars or pits from earlier years. If you're noticing more laugh lines or forehead wrinkles when you look in the mirror you may also be an excellent candidate for this procedure.

Hands
In addition to your face, aging can take quite a toll on your hands. Veins and tendons start to bulge and become pronounced since fat is lost off the back of the hands as we age. Your once youthful hands may now look aged. Fat transfers can rejuvenate hands and take years off their appearance. Fat is transferred into the hand in multiple passes and then massaged to create a smooth, even, long-lasting effect. This minimally invasive procedure can provide extraordinary results.
Breasts
If your breasts could use a boost, but you want to avoid implants, then a fat transfer might be an excellent option. Fat transfer used for breast augmentation is a great, all-natural way to enhance your breasts. The method is quite popular since no silicone or saline implant is necessary. Dr. Khorsandi simply injects fat into the breast until the desired size and shape has been reached. The end result is a natural look and feels along with minimal scarring. Fat transfers are also very common among breast reconstruction patients who have undergone mastectomy surgery. Many women desire to look and feel normal again and a fat transfer allows them to accomplish this goal in the most natural way. Fat transfer can provide the breasts with the right amount of fullness and shape and can be long-lasting.

Butt
Requests for Brazilian butt lifts have definitely increased in recent years, especially here in Las Vegas. If you're unhappy with the way your backside looks or the way your clothes fit your body then a Brazilian butt lift may just be the answer. Fat is injected into your backside which results in a rounder, firmer buttocks without the use of any artificial fillers or implants. Best of all, it looks completely natural because your own fat was used.
Am I a good candidate for a fat transfer surgery?
Multiple factors go into determining whether or not you'll be a good candidate for a fat transfer procedure. Potential candidates will need to have an adequate amount of fat on their bodies in order for Dr. Khorsandi to harvest enough fat required to move forward with a fat transfer. If you're incredibly thin and lacking excess fat then there's a chance that you may not qualify for this procedure. Dr. Khorsandi will be able to assess the amount of fat you have available for liposuction during your consultation. Candidates will also need to be in good health and wish to transfer the fat to areas that can be enhanced by a fat transfer procedure such as the face, breasts, hands, and buttocks. Smoking is not advised as it can directly affect the health of the tissue and cells.
Cost
The cost can vary significantly based on the size and amount of the areas that need liposuction and fat transferred. Some areas, such as the buttocks, require much more fat when compared to a few acne scars that are present on the face. Exact cost and payment options will be discussed with you during your consultation.
Consultation
Contact our Las Vegas plastic surgery office in order to get a consultation scheduled and to discuss a fat transfer procedure in greater detail. Dr. Khorsandi will review your medical history, conduct a physical examination, and discuss the areas on your face or body that you wish to enhance. He will also make suggestions and go over any questions you may have regarding the procedure and recovery.
A fat transfer procedure is one of the most natural ways to enhance your face and body, while also providing peace of mind as no artificial fillers or foreign materials have been used to create this effect. Let VIP Plastic Surgery help you obtain the results you've been longing for, but didn't know was possible through a fat transfer procedure.