New Innovations in Hair Restoration Procedures for Las Vegas Men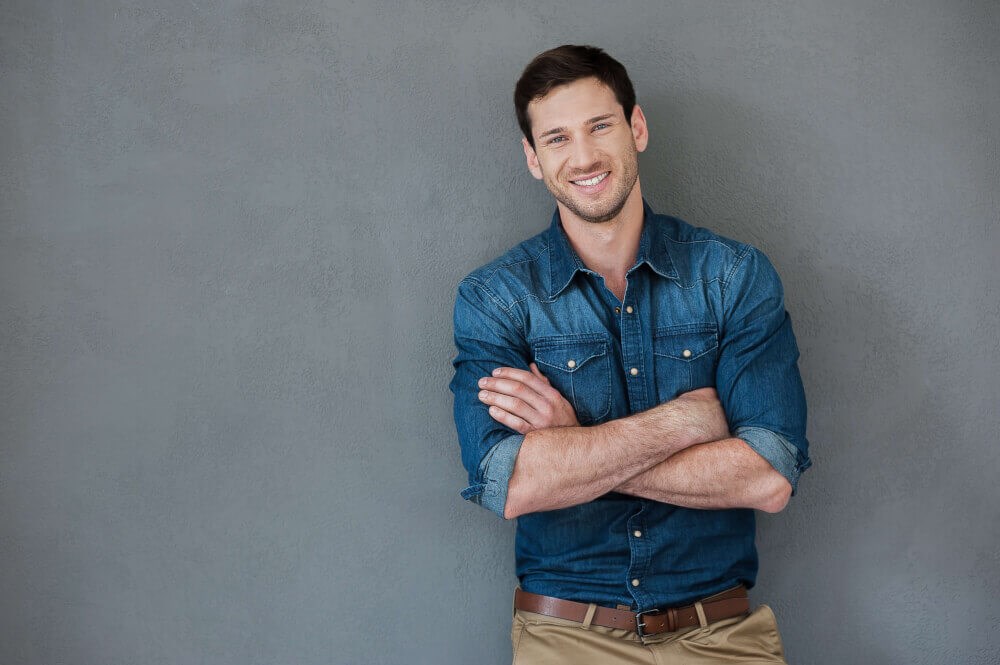 It is estimated that some 50 million men are affected by hair loss, and most often it is hereditary. It also may be surprising to learn that this condition does not only impact those of advanced age. In fact, the symptoms of androgenic alopecia, better known as male pattern baldness, can begin to appear during puberty. Usually the result of a combination of hormones and genetics, it results in formerly thick, healthy hair follicles going dormant. This can cause follicles to have a hard time thriving, or they may simply shut down altogether.
A receding hairline or bald spot can wreak havoc on one's self-confidence about his appearance. The implications of this can be far-reaching, affecting not only a man's personal life but also his professional career. Fortunately, great strides have been made in the field of hair restoration that are effectively assisting men to restore their hairlines.
At VIP Plastic Surgery in Las Vegas, NV, the tried-and-true follicular unit extraction (FUE) hair transplant technique is combined with the revolutionary NeoGraft Automated Hair Transplant System to produce remarkable results that look and feel natural. Board-certified plastic surgeon Dr. Christopher Khorsandi explains how this minimally invasive treatment works to get men the fuller, healthier hairline that they deserve.
FUE with NeoGraft explained
Follicular unit extraction (FUE) is one of the most popular hair transplant procedures. It involves extracting individual hair follicles from elsewhere on the body. FUE is considered far less invasive than traditional strip harvesting methods for hair restoration, which require the removal of a section of the scalp (usually on the back of the head) to collect the donor hair follicles that are used to regrow hair in areas where it is desired. Strip harvesting also results in a visible permanent linear scar on the donor area.
During FUE with NeoGraft procedures, efforts are taken to help patients at VIP Plastic Surgery feel comfortable and relaxed. Areas on the side and the back of a patient's head most commonly serve as donor sites for the follicles. Local anesthesia is administered to the area and, using controlled pneumatic (air) pressure, Dr. Khorsandi smoothly removes the donor follicles, which usually contain between 1-4 hairs. There is no twisting or pulling involved, as these could damage the graft. Only small puncture marks are left behind that, once healed, will be virtually invisible. The majority of Las Vegas patients do not experience any pain or discomfort during or after the procedure. In most cases, the donor area usually heals completely within a week of the procedure. Hair growth should resume at the same rate and thickness as previously experienced.
During the same appointment at VIP Plastic Surgery, hair follicles from the donor area are transplanted into areas of the head where the hair is thinned or is lacking, usually around the temples or on the crown on the scalp. Cleared by the FDA, the NeoGraft system is faster than previous hair transplantation methods and allows for quicker re-implantation of the grafts. This also increases the odds of experiencing a successful procedure. Dr. Khorsandi carefully and precisely angles recipient sites in the skin of this area. These allow him to artfully sculpt the hairline to achieve optimal fullness and a natural appearance. Once implanted, the follicles will experience a short period of rest before taking root and beginning their next phase of growth.
Who is a candidate for FUE?
While Las Vegas men of all ages can undergo a hair transplant, those over the age of 30 usually are considered good candidates for FUE with the NeoGraft system. They should be in good overall health and follow a proper diet and exercise regularly. As with any cosmetic procedure, patients should be able to set and maintain realistic goals for the outcome of their hair transplant. Patients who are ill or who struggle with conditions involving the immune system may endure a longer, more difficult recovery period. Following an examination, Dr. Khorsandi will determine the severity of the patient's hair loss, as well as whether enough donor hair is available to proceed with treatment. For men whose hair loss is extensive, or who lack an adequate donor area, the results of the transplant may be less than anticipated. In such cases, other options for hair regrowth may be considered.
Noteworthy benefits of FUE
Since FUE with NeoGraft does not require that patients be placed under general anesthesia, the procedure is considered to be safer than other hair transplant methods. What also sets it apart is the appearance of the donor area afterward. Unlike with strip harvesting techniques, no lengthy scar will be visible and no lingering numbness should be experienced in the area. Once covered with hair, the dot-like scars on the scalp that are produced usually cannot be seen.
Recovery and results
Follow-up care after a FUE with NeoGraft procedure usually is minimal. Any discomfort experienced as a result of the surgery typically resolves itself within 24 hours. Most Las Vegas patients can return to work the day after their hair transplant procedure, although strenuous activities should be avoided for at least one week. The transplanted follicles become rooted beneath the scalp within 7-10 days. Hair in the donor area should also begin to regrow by this time. The grafted hair will remain in place for several weeks before it sheds as part of the growth process. Within 3-4 months, patients may experience new hair growth that should continue to restore the hairline. For most men, the thicker, fuller hair that results from FUE with NeoGraft usually is long-lasting.
Is FUE with NeoGraft for you?
The consequences of hair loss can be dramatic, dealing a major blow to a man's self-esteem. A receding hairline or bald spot can leave one feeling less confident and comfortable about his appearance. Thankfully, hair restoration technology has improved significantly over recent decades. When the minimally invasive follicular unit extraction (FUE) method is paired with innovative NeoGraft Automated Hair Transplant System, it is possible for Las Vegas men to once again enjoy the benefits that a full head of thick hair can bring. Schedule an appointment at VIP Plastic Surgery with board-certified plastic surgeon Dr. Christopher Khorsandi to learn more about this revolutionary hair restoration treatment.