No "Butts" About it – The Difference Between Butt Augmentation and a Butt Lift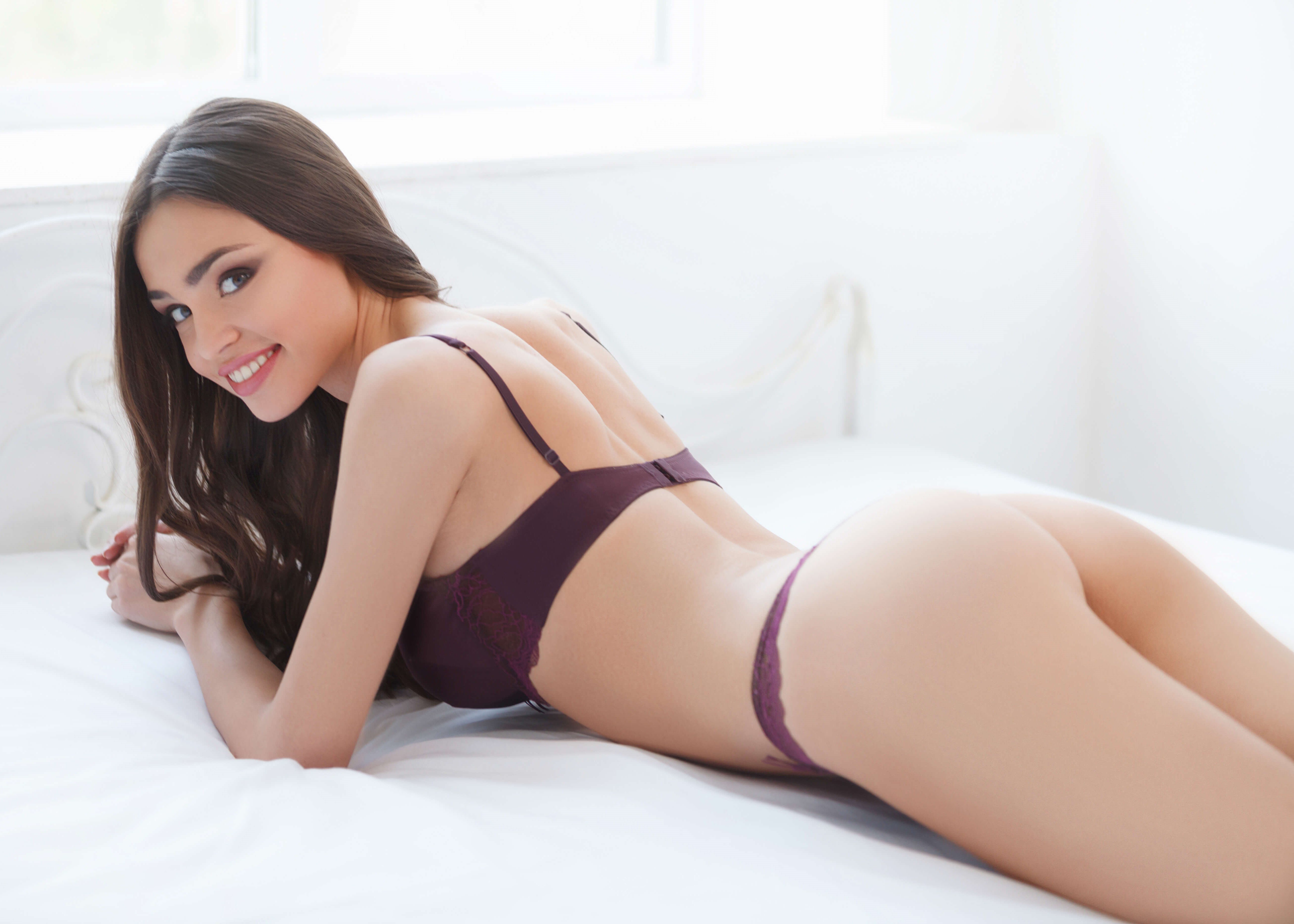 With the rising popularity of a fuller, rounder rear end thanks to celebrities like Kim Kardashian and Jennifer Lopez, many patients in Las Vegas, NV are interested in surgical options to replicate this look in their own backside. Board-certified plastic surgeon Dr. Christopher Khorsandi and the team of professionals at VIP Plastic Surgery in Las Vegas, NV are experts in the field of butt enhancement and have many different tools and procedures at their disposal to help you achieve the results you are after.
One of the most common questions patients ask when seeking to improve their rear contour is, "Should I have butt augmentation or a Brazilian butt lift?". There is no right or wrong answer here, and the best way to determine which procedure is right for you is to be evaluated by a highly qualified and knowledgeable physician. Dr. Khorsandi is the Chief Plastic Surgeon at VIP Plastic Surgery and takes pride in providing the highest level of patient care and education, taking time to answer all of your questions, assess your goals, and recommend the most appropriate course of treatment for you.
When considering butt augmentation and a butt lift, it is important to know some of the basics about each procedure and the differences between the two:
What is a Butt Augmentation?
Butt augmentation, formally known as gluteoplasty, is just what it sounds like – an augmentation of the buttocks. Similar to breast augmentation, butt augmentation in Las Vegas, NV uses safe, sterile FDA-approved implants that are inserted underneath the glute muscles. During your initial consultation, your plastic surgeon will evaluate your current shape and discuss what you are hoping to achieve through butt augmentation. The differences between each type of implant, slight variations of the procedure, and complementary procedures that can enhance your results will all be discussed thoroughly before an ultimate recommendation is made by Dr. Khorsandi.
What is a Butt Lift?
The incredibly popular Brazilian butt lift procedure is designed to improve your contour by lifting, filling, and reshaping your bottom with the use of natural fat from your own body. During a Las Vegas, NV Brazilian butt lift, fat is extracted via liposuction from various areas of the body depending on where a patient has the largest available supply. The VIP Plastic Surgery facility uses cutting edge technology that prevents the fat from ever touching air, keeping it pure and sterile. Board-certified plastic surgeon Dr. Khorsandi then uses a skillful hand and eye to inject the fat strategically into the buttocks for an ideal result based on the patient's current body shape and structure and long-term goals.
Which Procedure Is Right For Me?
There are multiple factors to consider when choosing between a butt augmentation and a butt lift. The highly-skilled professional team at VIP Plastic Surgery can help you make the ultimate decision, but it is always good to know some of the differences between the procedures before your initial consultation so that you can have all of your questions answered fully. A few of the most obvious and significant differences between butt augmentation and Brazilian butt lift include:
Synthetic vs. Natural
A true butt augmentation uses synthetic implants, typically silicone, similar to a breast augmentation, while a butt lift uses a patient's own fat. While synthetic implants are FDA-approved for safe use in a butt augmentation, some patients prefer the more natural approach of a Brazilian butt lift. With either procedure, a qualified and experienced plastic surgeon like Dr. Khorsandi can produce results that are natural-appearing and mimic the look someone who trains regularly in the gym. One factor that plays a large role in determining which procedure is best for a particular patient is their overall body type and availability of excess fat stores. For a thin individual with minimal body fat, implants may be a more appropriate choice.
Scarring
Regardless of which procedure a patient undergoes, the scarring is minimally visible, if at all. With butt augmentation, the surgeon typically places the incisions between the butt cheeks, often concealing the scars completely. With a butt lift, very tiny incisions are made for liposuction, and the fat is later injected using a syringe, resulting in only minimal, barely-there scarring in most cases.
Results
While both butt augmentation and a butt lift can produce significant, appealing, natural-looking results, there are some differences between what each procedure is able to do. With a butt lift, it is important to remember that natural fat cells are being transferred, not all of which may survive. The full results may take several months to realize, and additional fat injections may be needed. Another thing to consider about a butt lift is that the results, while relatively long-lasting, are not permanent in the same way that the results from a butt augmentation with implants are. Even with implants, though, revision or replacement may be needed at some point in a patient's lifetime.
It is imperative that patients undergoing either procedure are at their ideal weight and have maintained that weight for at least six months before their surgery. Gaining or losing a significant amount of weight after one of these procedures can greatly compromise your results and overall look.
How Do I Get Started?
The most important step in getting started with a butt-enhancing procedure is to be evaluated by a highly-qualified, experienced, and knowledgeable board-certified plastic surgeon like Dr. Christopher Khorsandi. Along with his team of expert staff at VIP Plastic Surgery, Dr. Khorsandi is one of the leading Las Vegas, NV butt augmentation and butt lift surgeons and is committed to helping patients look and feel their best. Call our office to schedule your consultation today, and find out more about how a procedure on your rear can help you put your best foot forward!