Preventive BOTOX---Why So Many Get it in Their 20s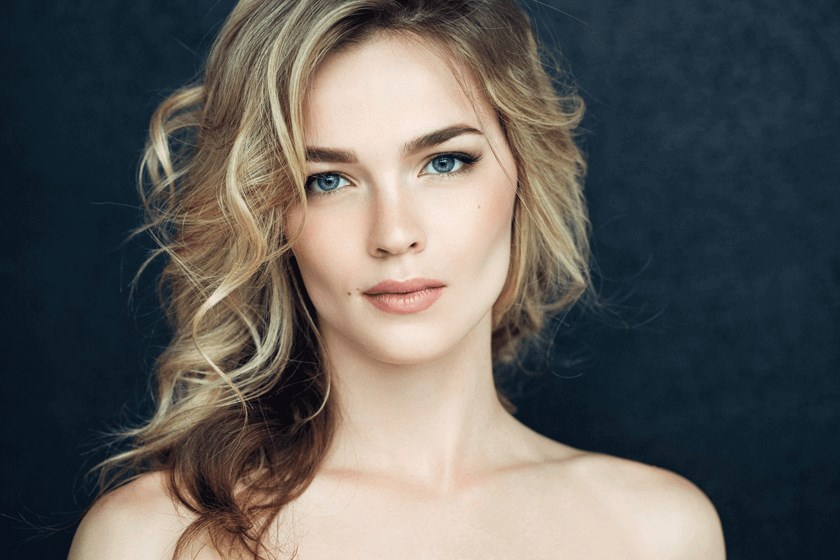 In Las Vegas, NV, BOTOX injections are a common discussion among both men and women. The popularity of BOTOX has increased dramatically over the years. It should come as no surprise, as a few simple injections can provide dramatics results and make a world of difference without having to have a cosmetic surgery procedure. When you think of BOTOX, you might think of people who are much older who have a larger amount of wrinkles, lines, and dull skin that need to be corrected. While BOTOX works wonders for people in the middle and older age groups, nowadays, people in their twenties are also turning towards BOTOX to get a jumpstart on fine lines before they start or progress. BOTOX has many uses and there's a good reason why millions of people are singing its praises.
Board-certified Las Vegas, NV plastic surgeon Dr. Christopher Khorsandi of VIP Plastic Surgery explains why someone as young as 25 would consider BOTOX and why it is so popular among men and women of all ages.
What is BOTOX?
BOTOX is derived from Botulinum Toxin Type A (or BTX-A) which blocks the facial nerve endings and temporarily paralyzes the muscles. It is used to create a soft effect on the skin by reducing wrinkles and lines and making the skin appear smooth and vibrant. BOTOX injections are one of the most popular cosmetic treatments that both men and women are interested in.
Why should I consider it in my 20s?
Maintaining your youthful appearance can never start too early. Dr. Christopher Khorsandi with VIP Plastic Surgery in Las Vegas has had many twenty-somethings come into his office to inquire about BOTOX injections. While you may not have significant and visible lines and wrinkles on your face in your twenties, BOTOX is the key to preventing them from forming. Fine lines tend to begin to form around the eyes (also known as crow's feet) or the forehead and BOTOX can help stop them in their tracks so that you keep your smooth appearance and reduce the probability that they will form.
Am I a good candidate?
BOTOX is FDA-approved for people who are 18 and older. The most common places people request to have BOTOX injected is in the horizontal lines that appear in the forehead, the vertical lines that appear between the eyebrows (known as the number 11's) and to tackle the lines around the eyes known as Crow's feet. BOTOX doesn't just reduce the appearance of lines and wrinkles it provides a softening effect to the skin and a natural glow that allows you to look refreshed, younger, and vibrant. If you feel like you're beginning to look older before your time, it may be wise to do something about it when you are younger so you can retain your youthful appearance well beyond your years.
How does it work?
After your initial consultation, you'll schedule an appointment with Dr. Khorsandi's Las Vegas plastic surgery office for a BOTOX procedure. The procedure can take anywhere from 15-30 minutes. Dr. Khorsandi will mark the areas that will receive injections with a pen. A numbing cream is sometimes used in order to help with any discomfort, although most patients do not feel anything more than a slight prick from the fine needle. Once the procedure is finished you're free to resume your normal activities. It is a good idea to limit exercise or and refrain from any strenuous activities for about 24 hours so that the medication can settle and begin to work without disruption from blood flow from vigorous activities. You'll be able to enjoy the full results from the BOTOX treatment within 5-7 days. You're going to love the final result as your face will appear more radiant, smooth, and youthful.
Expect the BOTOX to last between 3-4 months. If you're happy with the results and want to continue treatments it's good to plan to come to our office at least three times per year in order to maintain your look.
Is it expensive?
You can expect to spend around $575 on a single syringe of BOTOX. Depending on the severity of the lines and wrinkles Dr. Khorsandi may need to use anywhere from 1 to 3 syringes per session. Insurance will not cover this procedure since it is for cosmetic purposes. During your initial consultation, we will be able to assess how many syringes will be required to achieve the results you're after.
Keep in mind, that a person in their younger years may not need BOTOX injections as often as someone in their 40s. For example if you are simply trying to keep lines from forming and your skin has the healthy, supple smoothness of a 20-year old, coming in a couple times a year is all that might be needed. Dr. Khorsandi can discuss this with you during your consultation.
How do I get started?
Give our Las Vegas plastic surgery office a call today to get a consultation scheduled with board-certified plastic surgeon Dr. Christopher Khorsandi. You'll be able to meet with Dr. Khorsandi to go over your aesthetic goals and discuss a treatment plan that can you through every decade so that you continue to look vibrant and youthful.
There's such an emphasis placed on maintaining a youthful appearance and having good skin these days. Many products on the market promise to erase wrinkles and reduce lines and people spend hundreds to thousands of dollars hoping to see results. BOTOX is tried and tested and remains one of the most popular cosmetic treatment choices that Las Vegas men and women of all ages use to help turn back the hands of time. We hope to welcome you in our office soon so you can see the results for yourself!