Revision Rhinoplasty Cost: The Complete Guide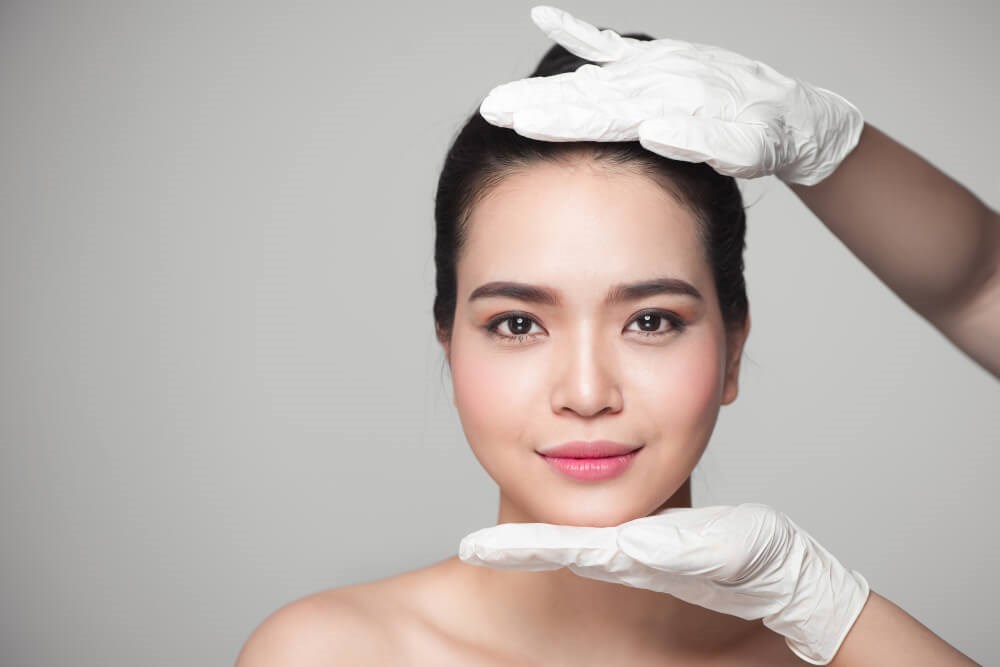 Rhinoplasty is one of the most common and popular plastic surgery procedures. In 2017 alone, there was an estimated 218,000 nose reshaping surgeries performed in the United States.
Unfortunately, not everyone is happy with the results of their plastic surgery procedures. In many practices, the revision rate for rhinoplasty is up to 20 percent. The truth is that rhinoplasty is a very delicate and complicated job that requires a highly skilled surgeon.
For some patients, a revision is necessary due to breathing problems that occurred after the first surgery.
For others, the revision is needed to attend to aesthetic desires that were neglected the first time.
Are you looking for a rhinoplasty revision? Check out this guide to learn more about revision rhinoplasty cost.
Considering Revision
Obviously, the financial cost is not the only important consideration for revision rhinoplasty. An even bigger concern is the physical and emotional cost that another surgery can take.
Before even considering revision, it's important to wait one year from the primary surgery. After that, you should have a consultation to see if you're a good case for revision.
Unfortunately, in some circumstances, loss of tissue, bone, and cartilage can make a person ineligible for revision. Usually, however, something can be done.
Some cases only require small tweaks that your initial surgeon may perform for free. If you've experienced breathing problems after the first surgery, your revision might even be covered by insurance.
When discussing your expectations after this second surgery, have your surgeon demonstrate what changes they will make. This is often done with professional 3D software. The surgeon should be able to identify your current problem areas and describe the techniques he will use to fix them.
The bottom line is that not all of your expectations, or the surgeon's expectations, may be achieved. The human body is not a predictable form to work with, and things can go awry. With the right surgeon, however, they will be better at solving any problems that may arise.
The Financial Cost
For most people, the financial cost is the biggest hurdle before revision rhinoplasty. Many factors affect the price of corrective rhinoplasty. Some of these factors are:
The difficulty of your revision
Rhinoplasty itself is a complicated procedure; while revision rhinoplasty is even more complex. The first nose job will create scar tissue which is difficult to work with.
The first surgery will likely have weakened supportive nasal structures, leaving less bone and cartilage. You may even require grafts to increase the amount of tissue to work with.
The specialist's credentials
Obviously, surgeons with more qualifications and professional experience have higher fees. 
However, revision rhinoplasty is often such a complicated procedure that you need someone with extensive experience in the field, especially in the area of reconstructive surgery.
Beyond just American Board certification, look to make sure the surgery center is accredited as well. You can also ask to see your anesthesiologist's credentials.
Regional Costs
No matter what you're shopping for, the cost of goods and services in metropolitan areas are higher. The same is true for plastic surgery. 
Although the cost of plastic surgery may be lower outside the city, it's also likely that those surgeons get less work. In the cities, surgeons perform more operations, which often means better results.
Rhinoplasty Artistry
A surgeon's technical ability isn't the only concern with rhinoplasty - there is an artistic, aesthetic sense that cannot be learned by everyone. Your surgeon should have a clear plan for your revision rhinoplasty while considering the balance that works best for your face.
It's likely that your revision rhinoplasty will take longer than the first one, an additional factor driving up fees and anesthesia costs. Make sure you feel your surgeon is honestly communicating the potential difficulties of your surgery with you.
Although people can skimp on certain goods and services to save money, surgery is not one of those areas.
The Time Cost
Everyone knows the old saying, "Time is money." That's especially true after a surgery. You will likely lose some work time, which adds to the financial cost of revision rhinoplasty.
The time spent healing from this second surgery will most likely be longer. This is due to the scar tissue left behind from the first surgery. You're also at higher risk for complications.
These complications can include complications from anesthesia, further scarring, burst small blood vessels, more swelling, and even temporary loss of smell.
We've all seen photos of rhinoplasty gone wrong. The time cost of this surgery also entails waiting at least a year between procedures before deciding to get another.
The Emotional Cost
Even greater than the financial cost of surgery is the emotional price of disappointment. The best way to avoid this disappointment is to make sure you hire the best surgeon.
Speak in depth with your surgeon about their experiences with revision rhinoplasty. Ideally, they will perform 20 to 30 of these procedures per year. Make sure not to forget to view the before and after pictures of his work.
Of course, the time spent healing can also take an emotional toll. After the surgery, the surgical packing will inhibit nasal breathing. Patients should also elevate their head and make sure not to blow their nose.
There's no easy solution to dealing with the pains of healing except to be patient. The road to recovery is not an easy one.
Your Revision Rhinoplasty Cost
Of course, if you were not happy with your first surgery, you will be even more cautious with your second.
The most crucial factor in your surgery's success is choosing the right doctor.
The second most important factor is to communicate with that doctor effectively. Many revisions are due to initial miscommunication. Make sure to do your research and convey your expectations so that your revision rhinoplasty cost isn't a waste.
At VIP Plastic Surgery, your nose will be in the safe hands of a board certified plastic surgeon. Contact us today for a consultation.