The Mini Tummy Tuck--A Small Procedure with Big Results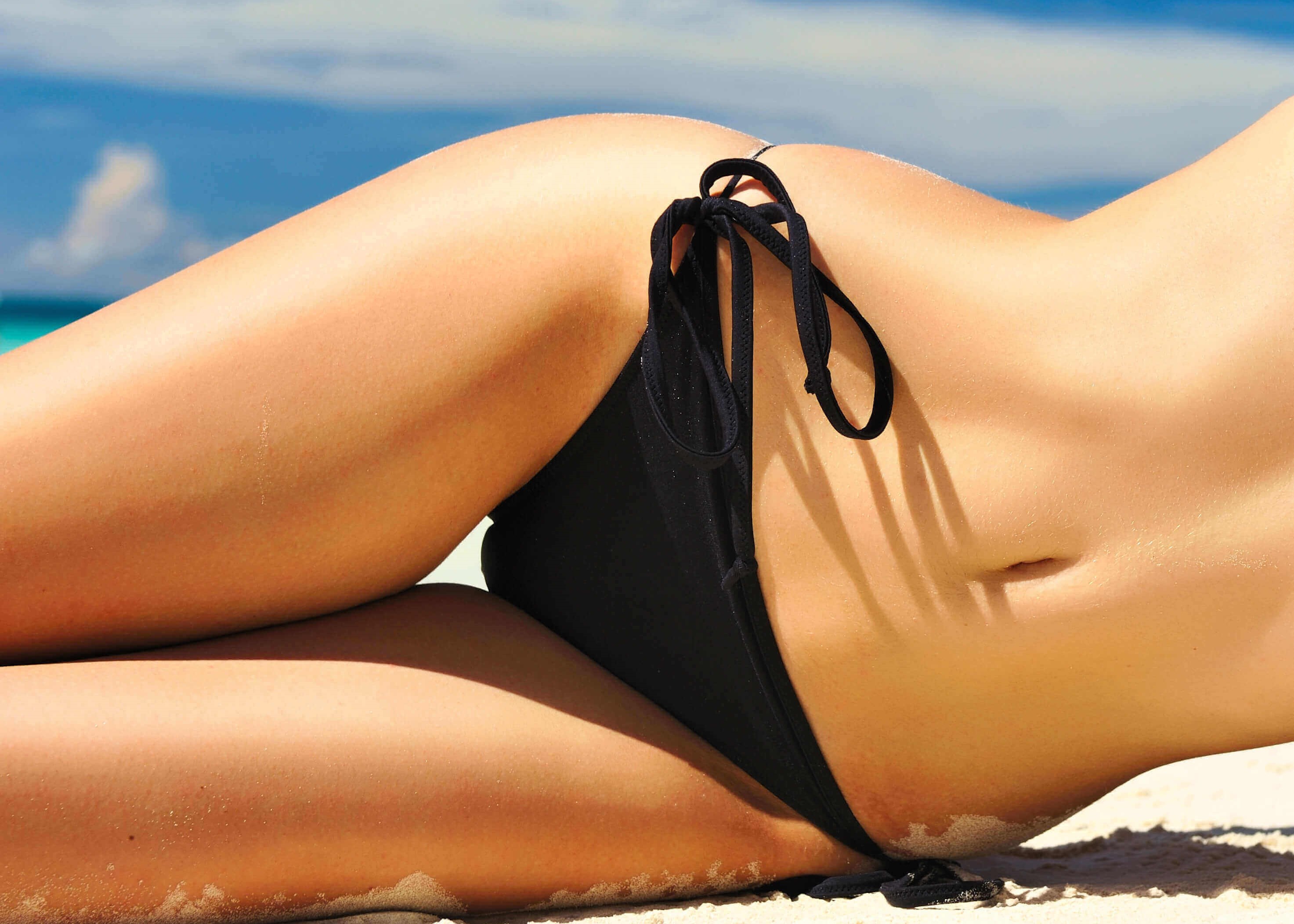 Are you struggling with a belly "pooch" but unfortunately exercising and a healthy diet are ineffective tactics to get rid of it? Does your lower abdominal area have sagging skin and look stretched out? Pregnancy, aging, and even genetics can play a part in how your lower midsection changes. The good news is that you do not have to be bothered by it any longer. A mini tummy tuck may be all you need. 
Board-certified plastic surgeon Dr. Christopher Khorsandi is Chief Plastic Surgeon at VIP Plastic Surgery, one of the most reputable plastic surgery practices in Las Vegas. Patients return to Dr. Khorsandi repeatedly and highly recommend him to others due to his proven results and progressive surgical techniques. If you are tired of that small amount of excess skin that won't budge in your midsection and want to look better in a bathing suit, then a mini tummy tuck procedure can be the solution. Here is a look at what a mini tummy tuck can do and who might benefit from this less invasive procedure with amazing results.
The quest for a tighter midsection
Do you want a tighter, slimmer stomach area? A tummy tuck procedure, or abdominoplasty, may be an excellent answer for you. A tummy tuck offers a variety of techniques so that board-certified plastic surgeons like Dr. Khorsandi can treat various problems such as sagging skin, muscle laxity, and excess fat, and customize it for each patient. A tummy tuck can be personalized to fit each patient's individual aesthetic needs. Tummy tuck procedures are quite popular today among both women and men, who want to feel more comfortable and confident with the way their midsection looks. 
Traditional tummy tuck
Patients in Las Vegas who decide to turn to plastic surgery to address issues in the appearance of their lower abdominal area have a variety of reasons for their decision. The primary goal of any tummy tuck procedure is to reshape and tighten the tummy area to give patients a more aesthetically pleasing appearance. A traditional tummy tuck is the most popular of all the surgical techniques to flatten and tone the lower abdominal area while tightening the underlying muscles. Liposuction is also typically performed to remove any excess pockets of fat. The belly button is repositioned to give patients a more natural, symmetrical look. A full tummy tuck works best for patients who have fat along their midsection, excess skin, and weak abdominal muscles that need to be tightened.
The mini difference
Patients who only need a moderate contouring of their lower abdominal area could benefit from a mini tummy tuck. Las Vegas men and women who undergo a mini tummy tuck find that it is less invasive and typically requires less downtime than its traditional counterpart. The incision is smaller than a traditional tummy tuck but is long enough to remove any pockets of fat and sagging skin that resides in the lower abdominal area. The incision is located under the belly button and doesn't require the belly button to be repositioned. A swimsuit bottom or undergarments can easily hide the small incision. A mini tummy tuck is ideal for women and men who need to get rid of a smaller amount of loose skin from weight loss or pregnancy but don't need all the components of a full tummy tuck. 
Who can benefit from a mini tuck?
For men and women in Las Vegas, a mini tummy tuck can eliminate that smaller amount of stubborn excess skin or fat in the lower section of the stomach that won't go away with diet and exercise. You can have a flat, firm abdominal area and feel better about how you look thanks to this cosmetic procedure. A mini tummy tuck is an excellent option for individuals who are at their ideal weight and healthy but have loose, sagging skin below their belly button that can not be remedied with diet and exercise. Individuals who have a significant amount of fat, sagging skin, or stretched muscles may have better results with a full or extended tummy tuck. Working closely with a qualified, board-certified expert like Dr. Khorsandi will ensure you select the right cosmetic option to achieve the look you want. 
Maintaining your look
Even though it is called a mini tummy tuck, Las Vegas patients report seeing significant results. In order to keep these results, it is important that after the procedure you maintain your ideal weight and continue to participate in a healthy lifestyle. Las Vegas patients are so pleased with the results that it keeps them motivated to maintain the way they look. 
Surgical skill is required
When considering a tummy tuck of any kind, deciding who will perform the procedure is vital. A mini tummy tuck may be less invasive but still requires an experienced plastic surgeon to get the right results. Dr. Khorsandi is one of the leading plastic surgeons in the Las Vegas area. He makes sure his patients feel comfortable and understand what their surgical procedure will entail, so they feel part of the process every step of the way. 
A mini tummy tuck is ideal for women and men who want to get rid of a smaller amount of loose, sagging skin in their lower abdominal area. It can be done as a stand-alone procedure or combined with other cosmetic procedures such as breast augmentation or liposuction. The body contouring boost from a mini tummy tuck can give you a firmer, flatter stomach with less downtime, enabling you to feel better about how you look. 
Board-certified plastic surgeon Dr. Christopher Khorsandi has been helping patients in the Las Vegas area to restore their confidence and feel better about their appearance. A leading expert in various cosmetic surgical and nonsurgical treatments, Dr. Khorsandi is an expert when it comes to body contouring and the different options to consider when it comes to a tummy tuck. Las Vegas men and women who are concerned about how their lower abdominal area looks are encouraged to schedule a consultation with Dr. Khorsandi today. You too can have a slimmer, tighter, sexier stomach that you will be excited to show off!