The Rise in Popularity of the Brazilian Butt Lift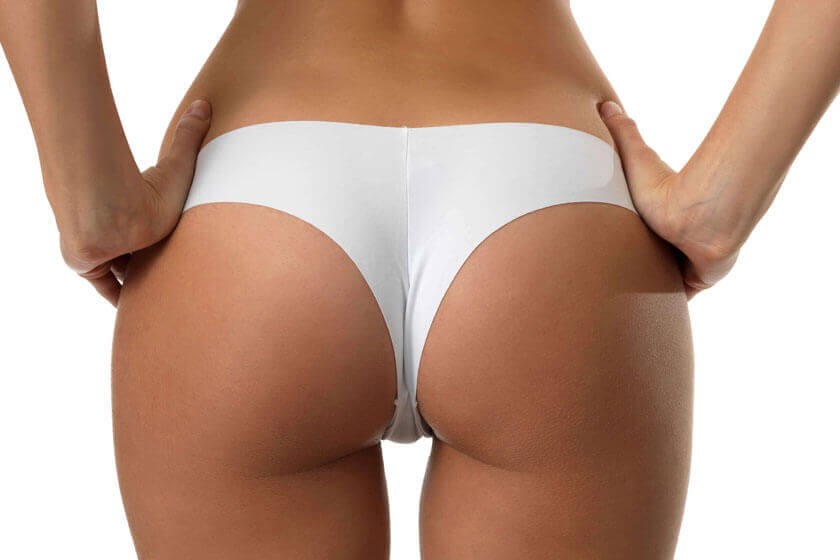 Larger, rounder butts are definitely in style these days. Not just in Las Vegas, but throughout the U.S. A shapely, sexy rear that can fill out a pair of jeans or make your favorite dress pop is one of today's most sought after physical features. While not all women are born with beautiful backsides, there's a surgical procedure that can provide excellent, natural-looking results. A Brazilian butt lift is one such cosmetic surgery that can give you the rear end that you've always wanted, but didn't think was possible. Dr. Christopher Khorsandi with VIP Plastic Surgery in Las Vegas, NV sees many men and women requesting this cosmetic surgery and loving their results.
What's all the rave?
A Brazilian butt lift is an in-demand cosmetic surgery procedure that consists of transferring fat to augment the shape of the butt without having to use implants. Brazilian butt lifts require fat to be taken from one area of the body (such as the abdomen, hips, or thighs) via liposuction. Once the fat has been removed, it then goes through a purification process in which the bad fat is separated from the healthy fat. The remaining healthy fat is what is used to enhance and shape the buttocks. This healthy fat is then strategically injected in layers directly into the butt until the desired results are obtained. With the skill of a board-certified plastic surgeon, the result is a rounder, fuller, shapelier, smoother butt.
Is this for me?
A good candidate for a Brazilian butt lift procedure is someone who currently has a flat or deflated bottom and wants to transform the shape of their backside. The reason could be something as simple as the desire to have a sexier, fuller backside or the need to improve a rear end that's changed significantly after weight loss or from aging. Like any surgical procedure, you must be in good health and be able to allow yourself plenty of time for recovery. If you smoke, it is highly recommended that you quit smoking prior to the procedure in order to achieve the best results with the procedure and recovery. You'll also need to have realistic expectations going into this procedure. A Brazilian butt lift will definitely enhance your rear end, but it won't eliminate cellulite or triple the size of your butt.
So just why is it so popular? We've decided to dig a little deeper…
Everyone's doing it
If you look around the next time you're out and about you'll be able to see why Brazilian butt lifts are so popular. Bigger is definitely in. Curvier models have popped up on magazine covers and have major roles in movies, and clothing brands are producing larger sizes to allow curvaceous women to be able to wear clothing that hugs their curves in all of the right places. Gone are the days of when stick thin figures were classified as the average woman. The average woman today comes in all shapes and sizes and more and more companies, along with people, are beginning to embrace them.
It's considered a 2:1 procedure
Everyone loves a two in one! A Brazilian butt lift is considered a 2:1 because two different areas are benefitting from a single procedure. First, one problem area is slimmed and sculpted with liposuction and then the second problem area (your rear end) is then enhanced with the fat that was removed from the first area. You're left with beautiful, natural-looking results and curves in all the right places. It's one of the best ways to attain that hourglass shape you have been seeking.
Celebrity approved
In the last few years we have seen a new trend in the celebrity world. Between J LO, Kim Kardashian, Shakira, and several others, these women have received a lot of press due to the size of their backsides. Some wonder if it's implants, injections, or just padding, but whatever it is that's accentuating their rear ends, men and women just can't get enough. Social media also plays a large role in this because the pics that celebs are posting aren't just focused on their face, oftentimes their rear end is the center of attention.
Brazilian butt lifts are the preferred option
When it comes to enhancing your butt, a Brazilian butt lift is the preferred procedure amongst Las Vegas women. This is due to multiple reasons. A Brazilian butt lift provides much more natural looking results when compared to implants. The liposuction procedure that's performed along with the fat injections can also give patients more of the highly-desired hourglass figure. Implants create a whole host of potential issues including the risk of them being rejected, more severe scarring, and the recovery is a lot more taxing on patients. You also have to worry about the implants shifting or rupturing, which will never be the case with a Brazilian butt lift.
Are you ready to make a change?
If you'd like to learn more about a Brazilian butt lift procedure the first step is to schedule a consultation at our Las Vegas plastic surgery office. Dr. Christopher Khorsandi, a board-certified surgeon with many years of experience under his belt will meet with you to determine whether or not you're a good candidate for this procedure. Dr. Khorsandi will create a customized treatment plan that will detail the steps involved to give you the beautiful results you desire.
A plumper, rounder backside is just a phone call away. The staff at VIP Plastic Surgery look forward to helping you reach your body and booty goals.