There's More to Facial Rejuvenation than the Traditional Facelift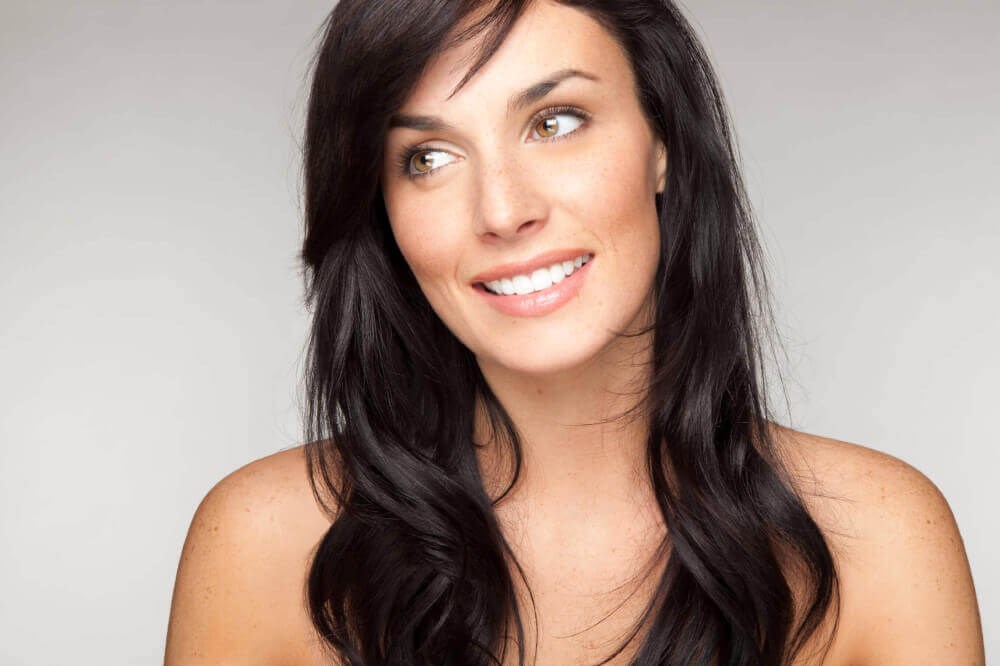 As men and women grow older, the signs of aging most commonly appear on the face. Wrinkles, fine lines, and droopy skin can make you look and feel old. To fight the battle of aging, many turn to the assistance of a plastic surgeon for expert advice on recapturing a refreshed and more youthful appearance. Thanks to modern advancements in cosmetic surgery, there are multiple options to choose from outside of just the traditional facelift. Patients can achieve a natural-looking appearance with dramatic results from procedures that are less invasive and have less downtime than their predecessors.
To better understand your options for facial rejuvenation procedures, it is imperative that you find a plastic surgeon with the experience and skill-set required for these specialty facial techniques. Board-certified plastic surgeon Dr. Christopher Khorsandi, Chief Plastic Surgeon at VIP Surgery in Las Vegas, NV, offers customized approaches for his patients who are looking to turn back the hands of time. His patients' results are a testament to his surgical and artistic skills. He has helped countless women and men reset the clock on their appearance, making them look like a younger, more rested, and more rejuvenated version of their former selves.
Facial rejuvenation no longer involves just one option of a traditional facelift procedure. Today, patients can choose from several different cosmetic possibilities with a qualified and experienced plastic surgeon like Dr. Khorsandi.
Below, is a helpful guide explaining different facial procedures performed by board-certified plastic surgeon Dr. Khorsandi at VIP Plastic Surgery in Las Vegas, NV.
The traditional facelift explained
A traditional facelift is a surgical procedure that improves the visible signs of aging on the face and neck. A facelift works to combat years of element exposure along with the natural pull of gravity. It focuses on several areas of the face as it tightens the underlying muscle structure and removes excess, lax skin. The remaining skin is gently pulled tighter to give patients the final result of a natural appearance that often resembles their younger years. When coupled with other cosmetic procedures like BOTOX or laser treatments, a facelift can provide dramatic results.
Other methods of facial rejuvenation
No two people are alike, and the same is true when it comes to facial rejuvenation. Many factors must be taken into account before deciding your customized approach for facial surgery of any kind. A person's age, condition of the skin, and personal aesthetic goals are just a few of the determining factors that Dr. Khorsandi must assess before recommending options for facial rejuvenation procedures, including a facelift. Working with an expert plastic surgeon like Dr. Khorsandi ensures patients find the right solution for their cosmetic goals. Let's delve into the different procedures available today for facial rejuvenation and the results you can expect as you begin your journey towards looking and feeling younger.
SMAS facelift
This popular, surgical procedure aims to lift and remove the signs of aging in the lower half of the face. A patient struggling with sagging cheeks, deep creases in the nasolabial folds (around the mouth), and loose skin under the jawline or chin can get help with an SMAS facelift. An SMAS facelift tightens underlying muscles and trims up excess skin to reduce the appearance of wrinkles. This procedure also works well with dermal fillers for added volume in the cheek area.
Thread lift
A thread lift, also called a feather lift, addresses moderate to severe skin laxity in the most common areas including the cheeks, jowls, neck, brows, eyes, and lips. This innovative procedure gets its name from the "feather-like" thread that is inserted using a hollow needle under the skin. Essentially "lifting" or suspending the skin, as opposed to removing the skin in a facelift procedure, it tightens the loose skin. Another benefit of this technique is its ability to stimulate the body's natural healing response system in the form of collagen production.
Short scar facelift
A short scar facelift has a smaller incision than a traditional facelift. This option is great for individuals that do not have large amounts of loose skin but still want to tighten the mid to lower part of their face. In this procedure, the jawline and cheeks are adjusted to reposition the facial skin and give it a more youthful appearance.
Midface facelift
A midface facelift, also known as a cheek lift, plumps and volumizes the sagging cheeks that often occur as a sign of aging. This targeted, specialized type of facelift can be done by itself or added into a traditional facelift. A midface facelift can transform a person's face from looking old and tired to young and refreshed.
Liquid facelift
Noninvasive facial rejuvenation treatments are in high demand, especially in the Las Vegas area. Dermal fillers, BOTOX, chemical peels, and laser treatments can rejuvenate a specific area or the entire face without having to undergo surgery. The experience is customized to address your needs with the bonus of no downtime. Dermal fillers can restore lost volume to the face in areas like the cheeks or lips while BOTOX relaxes fine lines and wrinkles, leaving you with smooth skin once more. Dr. Khorsandi utilizes a combination of these treatments to create what is called a liquid facelift, adding volume and lifting the skin for a fresher appearance without the cost and downtime of surgical procedures.
A traditional facelift can give you amazing long-term results, but today, with advancements in cosmetic procedures, there is a broader range of customized facial rejuvenation options to address specific needs for each individual. Fighting the battle of aging is easier with surgical and nonsurgical options that can restore a more youthful appearance. Board-certified plastic surgeon Dr. Christopher Khorsandi, Chief Plastic Surgeon at VIP Plastic Surgery in Las Vegas, is a specialist when it comes to transformative cosmetic facial procedures. If you are interested in learning more about facelifts or alternative procedures to address the signs of aging, we invite you to call or schedule a consultation with Dr. Khorsandi today.