Top 10 Facts You Need to Know About Liposuction and Fat Transfer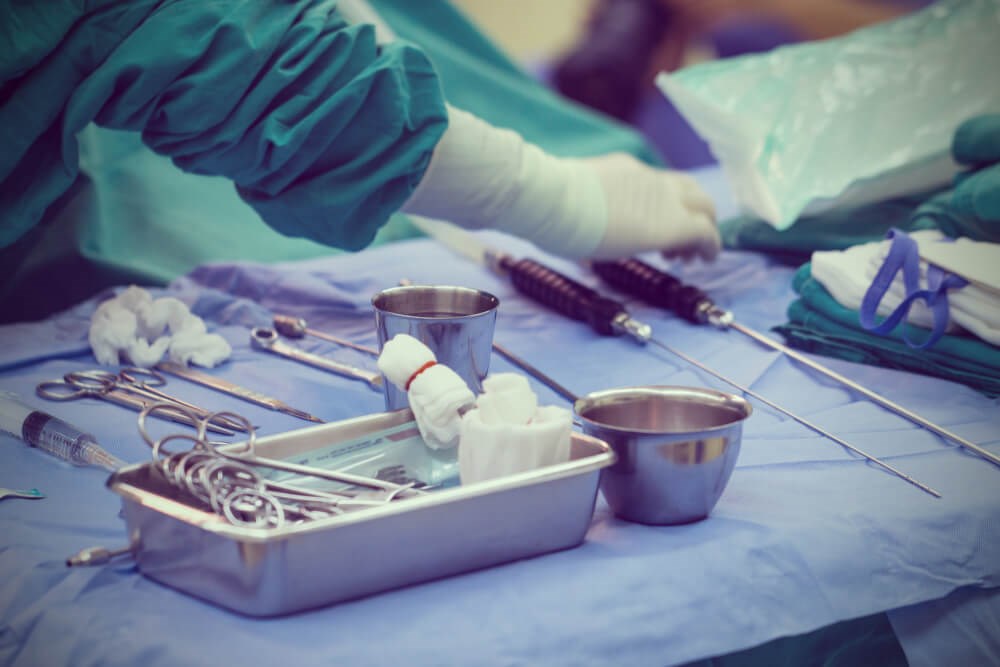 In 2016 alone, Americans spent billions of dollars to undergo hundreds of different forms of cosmetic surgeries.
Most of these surgeries are complex and widely-performed for a variety of different reasons. 
Hundreds of thousands of people each year undergo cosmetic breast enhancements, while even more elect to have minor dermal procedures like laser peels performed.
With so many people making the move toward plastic surgery to help them love the way they look, you may be wondering if there's a cosmetic procedure that's right for you.
Maybe you're afraid of implants, or maybe you've been trying for years to lose that last bit of weight in that one stubborn area--maybe liposuction and fat transfer is the right cosmetic procedure for you!
In this treatment, fat is removed from one area of the body, then repurposed to augment another area.
Sound interesting? Read on for 10 important facts you need to know before deciding whether liposuction and fat transfer are right for you!
1. Liposuction and Fat Transfer are Totally Holistic
Liposuction is a procedure in which unwanted fat is removed using suction technologies from a small tube.
When liposuction is combined with fat transfer, the fat that's removed is purified and repurposed for injection in a more desirable area of the body, like the butt or face.
Since the fat involved in the fat transfer is taken directly from the patient's body and repurposed elsewhere in the same body, there's no risk of rejection. The procedure remains entirely holistic, with no manufactured substance involved!
2. Not All the Fat Cells Survive
During liposuction, a certain amount of the fat cells that are removed will die. Others will resorb over the course of the fat transfer.
To combat this, the techniques used at VIP Plastic Surgery take care of harvest "Diet Resistant" fats that are more likely to offer lasting results. These fats contain stem cells that are preserved in the transfer and help the fat transfer effects to sustain, even without any added substances.
3. Fat Transfer Comes with a Free Massage
Well, sort of.
In order for the fat transfer to be successful, the healthy fat gathered from liposuction is injected into the desired area, which is massaged slowly throughout the injection. This allows the new fat to settle in compact layers, making for a natural-looking finish. It often takes several injections to achieve the desired look, but the process remains the same--inject, massage, inject, massage.
4. Liposuction and Fat Transfer Require Anesthesia
Depending on the size of the area being augmented, liposuction and fat transfer will require either general anesthesia (for large areas) or local anesthesia (for smaller ones).
Anesthesia is usually necessary in large parts because of the areas the procedure is performed on, like the lips and face, and allows for a more pleasant experience for the patient.
5. Liposuction and Fat Transfer Happen Quickly
Well, the procedures themselves do.
Liposuction and fat transfer can be completed in as little as one hour, including administration of anesthesia. Depending on the size of the area and amount of fat being transferred, procedures can take up to 3 hours--but that's still only 6 episodes of The Office, right?
The results of the procedures can take a little longer to show up; usually about a month after the treatment.
Once the swelling has decreased, patients begin to see results.
6. Liposuction and Fat Transfer are Outpatient Procedures
Despite the fact that general anesthesia is sometimes used in these procedures, both are treated as outpatient procedures at an accredited surgical facility.
Regardless of the fact that you'll be recovered and coherent enough to be discharged from the facilities, you should plan to have someone else drive you home once your procedure is complete.
7. Side Effects Subside After a Few Days
In the days following a liposuction and fat transfer procedure, patients will experience significant swelling, bruising, and soreness in the areas where fat was removed and in the places where it was injected.
The exact length of time it takes patients to recover fully from these procedures depends on a lot of factors, including how much fat was removed and injected, how big the affected areas are, and which areas of the body fat was actually removed from.
8. There's Almost No Scarring
In the case of any cosmetic procedure, many patients worry about potential scarring. In the case of liposuction and fat transfer, however, there's usually not much scarring to worry about at all.
Some patients do experience very, very small amounts of scarring from the injection and removal sites, although these are minor and localized. Most experienced technicians will also take care to reserve the injection and removal sites for areas where clothing normally covers, anyway.
9. Results Can Last for Years
Many cosmetic procedures, such as traditional dermal fillers, require constant upkeep--even as often as every two or three months. When it comes to liposuction and fat transfer, however, results will last for years after the procedure.
While some amount of the transferred fat becomes reabsorbed, an experienced technician will be able to combat this through the layering of the injected fat. Platelet Rich Plasma can also be used to extend the lifespan of a patient's fat transfer, and still works without any implant or manufactured substance.
10. The Procedure Can be Totally Affordable
While most insurance companies don't cover cosmetic procedures like liposuction and fat transfer, the procedures can still be totally affordable.
Total cost depends on countless factors, like the size of the areas being operated on and the amount of fat being removed and transferred, but the procedure can be completed for as low as $3,000 USD.
Remember that fat transfer and liposuction results can last for years on end--there won't be an annual upkeep, so the cost of the procedure is more of an investment than anything.
Want More on Liposuction and Fat Transfer?
While the doctors at VIP Plastic Surgery are experts in their field, it's still a good idea for you to get lots of information on the procedures if you're considering liposuction and fat transfer.
For more general information, check out our other content on the treatment.
If you've got questions, concerns, or are just excited to get started, get in touch!