Juvederm: The Top 6 Reasons Why It Leads The Filler Race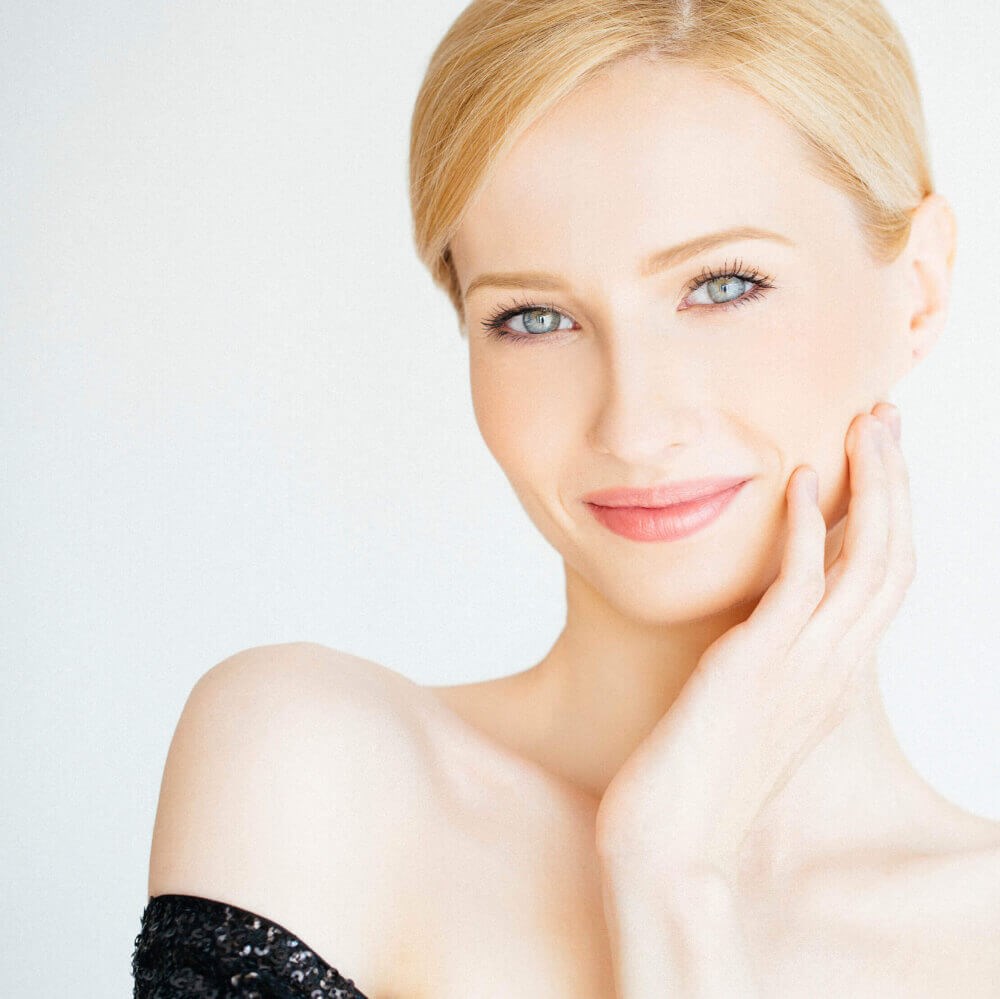 Aging skin got you thinking.…
Time seems to march on and at times our skin needs to catch up. Aging is a natural process where the skin breaks down and becomes thinner. When that happens. loose skin and wrinkles begin to form and even our lips become thinner over time. Why not take matters into your own hands and fill in those gaps of aging with the revolutionary cosmetic treatment of Juvederm. Juvederm is an injectable filler that is injected into the soft tissue to fill in lines, wrinkles, and scars. There are numerous fillers on the market and while they all serve a purpose and are effective, Juvederm has become one of the most used fillers in our Las Vegas plastic surgery office. So what makes Juvederm stand out among the rest?
Let's start by understanding what this filler is and how it is used...
What is Juvederm?
Your skin is one of the first things people notice and it is not uncommon for men or women to feel self-conscious about it. Juvederm is an injectable filler also known as a volumizer that helps "plump up" the skin in troubled areas. It works using a group of injectable Hyaluronic acids (a naturally occurring sugar found in the body) that act like a dermal filler which essentially "fill in the gaps" almost like a water cushion in targeted areas to combat wrinkles or deep grooves to make them look smoother. Juvederm is known to be the top filler product on the market because it was developed using the Hylacross technology using a smoother, more malleable gel compared to other products out there that have a more granular texture to them. Some refer to it as the "liquid facelift"!
The top 6 reasons to consider Juvederm
Today, in the world of self improvement there are countless options for anti-aging cosmetic treatments. Fillers, such as Juvederm, have amazing benefits for someone looking to enhance or improve their physical appearance. Find out why Juvederm leads the race:
Rejuvenation for different areas
Some areas of the face age faster than others. More than 70% of the U.S. uses the cosmetic treatment of fillers to help with this issue. Juvederm fillers help to:
Increase volume under the skin in the cheek, chin, or jaw area

Soften and diminish the appearance of 'Marionette lines' also known as deep grooves or lines around the mouth (laugh lines)

Plump up thin lips due to a loss of collagen

Correct 'tear trough' issues, also known as bags under the eyes

Smooth out old acne scars or mild pitting

Enhance the nose through nonsurgical or "liquid" rhinoplasty essentially facial irregularities like small bumps on the nose area

Helps to remove minor scars
Nonsurgical, No Recovery
One of the main advantages of Juvederm is that there is no recovery time needed. The only consideration post treatment is avoiding strenuous activity and sun or heat exposure for a small period of time. It is one of the most effective non-invasive procedures available and no surgery means no lengthy recoveries, sutures, additional risk, or cost to worry about. You can literally return to work or your normal daily activities immediately after your appointment.
Natural Product Equals Natural Results
When your body produces something why not use it to enhance your appearance! Juvederm fillers use a natural substance found in the body in the form of hyaluronic acid. It is found in the skin, tendons, and muscles and was first introduced for facial augmentation in 1996. Once the filler is injected, it can last for months and will slowly absorb back into your body naturally. Unlike implants, fillers are a safe and natural way to add fullness and volume back to the skin.
Long-Lasting Outcomes
Presto! The results of Juvederm treatments are immediate and can last up to 8-12 months. Of course results may vary by patient and depending on the area of the body targeted but seeing a trained injector in the Las Vegas area for your Juvederm treatments will help benefit how strongly your new look will last. An experienced injector will understand where to place the filler and strategically position it for lasting outcomes.
Customized According To Your Needs
Juvederm is a customizable treatment much like a "facial cocktail" by offering different strengths or combinations of it to target certain areas. In fact, the Juvederm family has more than a half dozen variations that can be combined in different ways to give you the best results. Our Las Vegas plastic surgery office is proud to offer the entire family of Juvederm products so that we can meet your specific, unique cosmetic concerns.
Easily Combined With Other Treatments
At our Las Vegas plastic surgery office you can combine your Juvederm treatment with a number of other skin enhancements procedures. One of the most popular combinations is laser treatments in conjunction with Juvederm injections. They can even be performed at the same time. Another way to optimize your facial rejuvenation is to combine BOTOX with Juvederm. During your consultation with Dr. Khorsandi, he will create a personalized cosmetic plan for your needs and detail what treatments may be combined for optimal results.
So bring your face back to life and show "Father Time" who is boss by considering Juvederm as your next step to combat wrinkles, thinning lips, or an unsightly blemish that has been staring back at you in the mirror! If you are looking for a board-certified plastic surgeon to start Juvederm treatments in the Las Vegas area contact VIP Plastic Surgery today and schedule your appointment.