Tummy Tuck Recovery Tips--Making The Most Of Your Tummy Tuck Surgery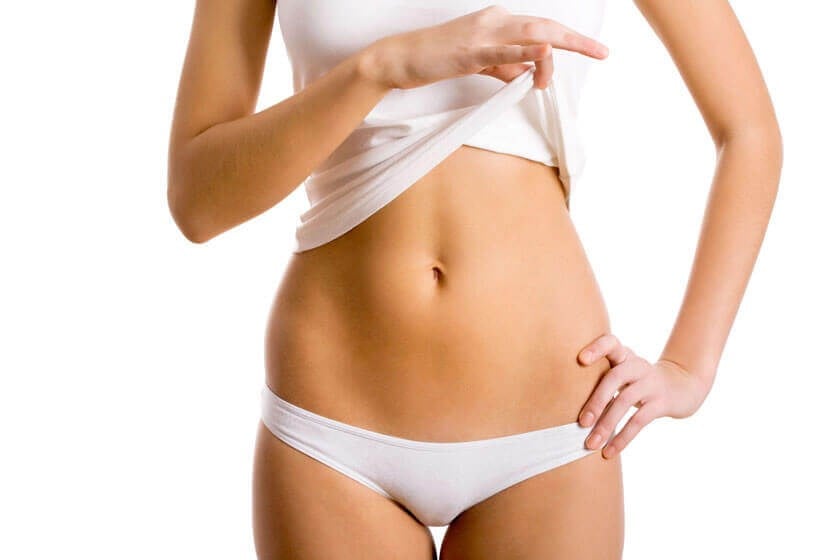 Las Vegas men and women usually find out what their cosmetic procedure will entail prior to surgery but what patients should also research is the recovery process and how to get the most out of it. A tummy tuck (or abdominoplasty) is one of the most popular cosmetic procedures done today. More and more individuals in the Las Vegas area are turning to this procedure to get the toned, flat stomach they have always wanted. So if you want to take your stomach up a notch with a tummy tuck then what do you need to know about the recovery?
Las Vegas board-certified plastic surgeon Dr. Christopher Khorsandi of VIP Plastic Surgery performs tummy tuck surgeries of varying degrees on a regular basis. His extensive knowledge and surgical experience has helped women and men improve the look of their midsection area and love their new look. No matter what type of tummy tuck procedure you choose or need, the recovery goal is the same, which is to give patients an excellent outcome with. Some of this rides on how well the recovery goes. If you are considering or about to get a tummy tuck surgery, here is some helpful post-surgery information on getting the most out of your tummy tuck recovery in order to optimize your end results.
Keep your health in check prior to surgery
It is a known fact that patients in good health and physical condition prior to surgery will have a better chance of a smooth recovery. A tummy tuck is no different and your health prior to this surgery is important. Patients need to be in a pattern of maintaining a healthy diet and keep at a consistent weight before surgery so that after their procedure, they will be ready to continue their healthy lifestyle. Ongoing weight fluctuations after surgery could alter a patient's tummy tuck results. Also, patients should be non-smokers or at least quit smoking 6 weeks prior to surgery. Smoking interferes with the health and function of blood vessels and this can compromise your tummy tuck incision from healing properly as well as cause surgical complications.
Line up help for your recovery
Prior to your tummy tuck procedure, coming in prepared with who will help you recover only gives you a peace of mind post-surgery. Having family or friends lined up to help take care of you, for at least the first 48 hours to even a week, will allow you to relax and recover properly. If you have a family, you need to have someone help with your children especially with a tummy tuck procedure. An extra set of hands is key to avoid any strain to your abdominal area, which can cause complications with your recovery.
Know what to expect
Realizing you won't feel or look completely normal post surgery is imperative to set your expectations for recovery. You won't be getting in your bathing suit and or fitted pair of jeans for a couple of weeks after surgery because the body needs time to heal. The results you were hoping for won't be revealed until you have fully recovered. Some patients may experience worry after their surgery due to swelling, discomfort, and anxiety about how their incisions will look. A patient's mindset on what to expect can help lessen this problem, knowing up front there will be some scarring, swelling, and possible bruising (that will lessen and fade away over time) can help keep you in good check. Just remember the final goal for this whole process, once you have fully recovered, is that you will have a flat, toned stomach!
Listen to your surgeon
If you follow your surgeon's instructions, whether that pertains to when you can return to work or start back doing normal daily activities, take heed their advice and post-surgical protocol. Once patients start to feel better they can tend to alter what their plastic surgeon recommended for their recovery. Patients should follow their post-surgical care instructions thoroughly. Take your medications as instructed and don't overdue any activities even if you do feel better. Getting up and moving around is crucial, to speed up the recovery process, but not doing too much is counterproductive. Remember, you took the time to find the right Las Vegas plastic surgeon to perform your surgery, so trust the process given to you. Your surgeon is the expert and knows first hand what you need to do for recovery to optimize your results.
Be prepared on how you will spend your time recovering….
As you know, boredom can lend itself to patients doing more than they should during recovery. Rest is so important after a tummy tuck procedure. You need to have things planned out that you can do while resting in bed. Make sure you have favorite books, magazines or TV shows lined up. You can even play a card game or two with someone while resting in bed! Whatever it is you decide, make sure prior to surgery you have it all laid out so you are prepared when you get home from your procedure.
No matter what tummy tuck option you choose, it takes time to recover. You want to get the most out of your tummy tuck procedure so you can enjoy your new look therefore what you do during your recovery is key. Your end goal is to put on your bathing suit or favorite outfit, feel more confident, and enjoy your results. If you are interested in getting a tummy tuck consultation with Dr. Christopher Khorsandi at VIP Plastic Surgery in Las Vegas then call or schedule your appointment today!