Stubborn fat that is resistant to diet and exercise as well as loose, hanging skin on the body can be a great source of anxiety and insecurity for both men and women. Sometimes, invasive surgical procedures (like traditional liposuction) may not be a viable option for certain patients who aren't medically able or ready to commit to surgery. Las Vegas, NV board-certified plastic surgeon Dr. Christopher Khorsandi is proud to be able to offer his patients a minimally invasive alternative to surgical fat reduction. BodyTite is approved by the FDA and safely uses radio frequency energy to assist in the liposuction process. The radio frequency-assisted liposuction (RFAL) can effectively target fat deposits and tighten skin for a more contoured, toned appearance without the downtime and scars that may follow after surgery. Dr. Khorsandi invites any interested candidates to schedule a consultation with him at VIP Plastic Surgery to learn more about this innovative treatment.
BodyTite Reviews
"Amazing result after upper arm bodytite - I am pretty slim, weighing 105 pounds. I work out very regularly, lifting weights 3-4 days a week. Although I have very low body fat my upper arms always looked much heavier than the rest of my body. I was very self conscious about pictures taken in side profile. My arm always looked so big compared to the rest of my body. Unfortunately you can't choose where to lose the fat from by doing diet..."
- E. /
RealSelf /
Jul 29, 2017
"I recently had my bbl with bodytite. I'm now 3 months post surgery and I couldn't be happier. Prior to coming to dr k I went to 2 other consults and I was not impressed at all until I came to vip. The office is so professional and clean. Very friendly staff. I can't say enough nice things about dr k. I had never heard of bodytite until i met dr. K. I was hesitant at first bc it was pricey but I am SO HAPPY I moved fwd with surgery and did bodytite. He liposuction my abs, back, sides, arms and injected fat to my bootie. He bodytite my arms, abs and back. My body looks AMAZING and I have no lose skin due to the bodytite. Catherine the manager is so nice and friendly and was always available for me no matter what time I bugged her. Dr Khorsandi is a true artist and really cares about his patients and results. My body looks amazing! It was worth every penny!!! I can't wait to do my nose next. I highly recommend this place. I've been getting my injections here for over a year as well and he does the best job in town. He doesn't ever rush you and always listens to your concerns and needs. Thank you dr khorsandi, Catherine and the rest of the staff. You guys are the best."
- G.G. /
Yelp /
Dec 20, 2017
"Love all of the staff at VIP plastic surgery, always attentive to my questions(and i have a lot of them). Dr Khorsandi performed bodytite procedure on my abdomen, it has been only 12 weeks and results are amazing and I'm sure I'll be returning for other services to VIP :)"
- A.B. /
Yelp /
May 17, 2018
"I Love my Results - I am more than happy with my results. Dr. Khorsandi is the best surgeon ever! I love his staff and I am so happy I chose Dr Khorsandi. I refer him to everyone. Khorsandi has done my lipo, bodytite, and bbl. I am excited because next I am going to have him do my breast by replacing my implants. Thank you to Dr. Khorsandi and staff for making me so happy!"
- K.S. /
RealSelf /
Jul 09, 2018
"Two years ago Dr. Khorsandi worked his magic on me and I couldn't have been happier. So when I wanted to get BBL and hi def on my stomach, I knew exactly who to go to! Of course, I still did some research at 3 other doctors just to make a good decision. I chose Dr. Khorsandi even though his prices was the highest because he was professional, straight forward, honest, listened to my concerns and made me feel comfortable through his experience and results. I am now 6 months post surgery and I couldn't be happier with my bbl and hi def on my stomach. He also did bodytite on my arms and back for my lose skin. None of the other doctors even mentioned this. I had never never hear of this before, but I'm SO glad we did it. I have 0 lose skin!!! My results are amazing. He also did fat transfer to my butt . My abs looks so amazing and natural. I highly recommend this doctor to everyone. The facility is clean and so beautiful. They have amazing art work that makes it not feel like a doctor's office - which really helped me nerves because I am not fond of needles! All the staff are friendly and made me feel comfortable. My manager Catherine went and above and beyond for me. I am so happy. Thank you Dr. Khorsandi, Catherine and everyone at VIP!"
- E.L. /
Yelp /
Aug 19, 2019
Previous
Next
BodyTite can be used on most areas of the body. Common treatment areas include the abdomen, back, arms, thighs, and knees. Dr. Khorsandi recommends this procedure for patients who desire a slimmer figure and who want to eliminate stubborn areas of fat and bulge, while at the same time avoiding surgical downtime and scarring. This treatment also helps improve areas of skin with mild wrinkling. Radio frequency lasers are known for producing better contours and tightness of the body. Patients with excess loose skin may be told they are better candidates for skin tightening surgery. It is also important to note that this procedure is not used as a weight loss solution. BodyTite can be discussed during the initial consultation.
During the BodyTite treatment, small incisions, around 3mm, will be made in the areas patients wish to have their fat removed. An applicator will then be inserted into the incisions and the radio frequency energy will heat up the fat cells, causing them to loosen and liquefy. During this process, an internal and external thermometer will be used to ensure the body temperature is normal and the device does not burn any tissues surrounding the fat. The heat from the energy will also cause the skin and tissue to tighten due to increased collagen production. After this step, a suctioning device will be inserted to remove the dislodged fat cells from the body, and the incisions will be closed.
BodyTite treatments are usually performed using only local anesthesia, though general anesthesia can be an option for patients who are nervous about the procedure. It should be a comfortable overall process that typically lasts around 30 – 45 minutes per treated area. Most patients will need to rest at home for 5 – 10 days after their BodyTite treatment, and a compression garment should be worn over the parts of the body that received the liposuction in order to both aid in the healing process and help maintain the new body shape.
Patients can see some visible results right after treatment, but they should expect to achieve their final results within 3 – 6 months as the treatment areas heal.
Every case is different. Most patients typically only require one session to see their results. However, it is possible for two or more sessions to be recommended if the area is larger, or if the patient has not reached their goals after the first treatment.
It is possible that liposuction may be more effective for treating larger areas with greater fat volume. However, some patients consider BodyTite to be superior to liposuction for the following reasons:
The RF energy can allow for a smoother, more controlled contour
General anesthesia is typically not required
There are no large and invasive incisions, thus reducing risk
Skin tightening benefits in addition to fat reduction
Significantly less recovery time
Results using the BodyTite system are long term. However, it is important for patients to understand that while the fat cells that have been removed cannot re-grow, other fat cells can become larger and weight gain can still happen. Therefore, it is recommended that patients follow a healthy diet and exercise to maintain their new figure.
The price for BodyTite will vary depending on the extent of the surgery.
BodyTite per area $5,500
Thighs $3,000
Back $4,800
Abdominal $5,500
Arms $5,500
Perky Lift Breast $5,000 (In office), $6,500 (OR)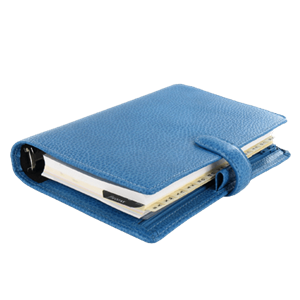 Plan Your Procedure
Average Cost

$4,000

-

$20,000

Average Procedure Time

1-3 Hours
Contact Us
BodyTite is a unique, radio frequency-assisted liposuction treatment that is cleared by the FDA as being safe and effective. While it is not an alternative to weight loss, it can be a great way to remove stubborn fat in problem areas and simultaneously tighten skin for an overall sleeker, more toned physique. If you're interested in setting up a consultation, then we invite you to contact VIP Plastic Surgery in Las Vegas, NV today.
Related Procedures
Related Posts