How Can I Prevent Coming Down With a Case of Tech Neck?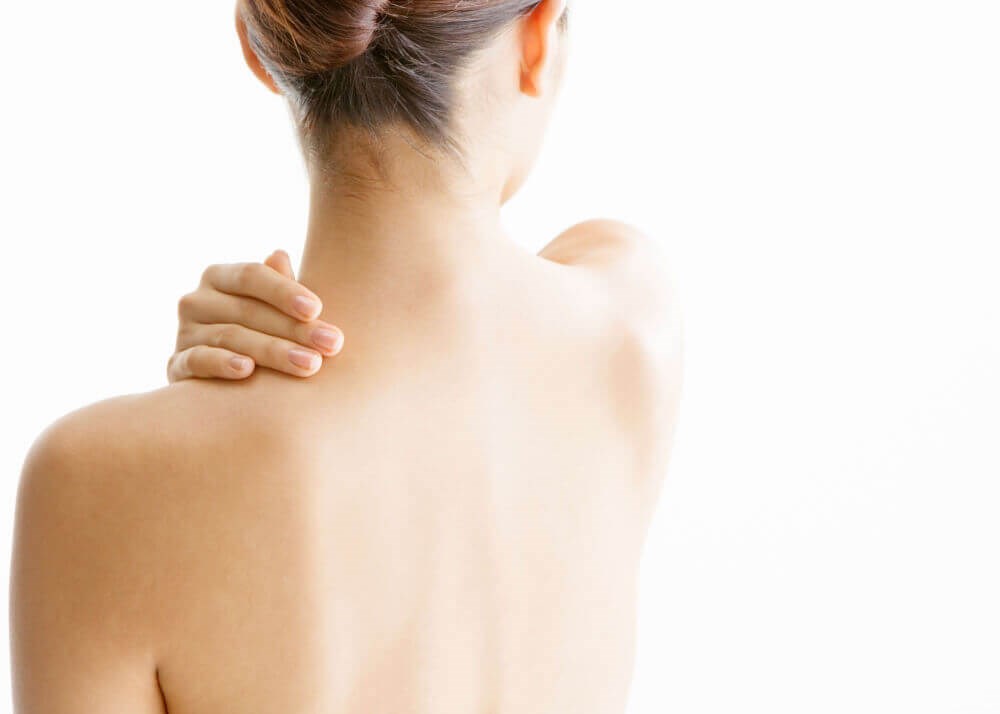 As smartphones have become a prominent part of our lives, we spend much of our time hunched over staring at screens. Unfortunately, this can impact our neck, back, and shoulders, causing discomfort, pain, or even trouble sleeping. This also takes a serious toll on our skin.
You may not have heard the phrase "tech neck" before, but it occurs when we spend many hours during the day staring down at a computer screen, laptop, or smartphone. This creates a physical strain on your body and causes hard wrinkles and lines to form in your neck that can eventually deepen over time.
At VIP Plastic Surgery in Las Vegas NV, board-certified plastic surgeon Dr. Christopher Khorsandi understands the causes of many skin issues and help others take precautions to prevent them. The creases in the neck have much to do with the positioning of the head, especially if you are constantly looking down. While wrinkles are expected as we age, tech neck may speed up this process. Below, Dr. Khorsandi provides his input on preventing the effects of tech neck and several ways to correct these issues.
How to Prevent Tech Neck
Most people don't think about their posture throughout the day, so it's easy to spend long hours in front of a screen. This is true if your job requires sitting in front of a desktop computer or laptop throughout the week. If this is the case, board-certified plastic surgeon Dr. Khorsandi and the skilled team at VIP Plastic Surgery in Las Vegas highly recommend taking preventative action to slow the process of developing tech neck before it begins to affect your appearance.
You can start by limiting screen time and creating "technology-free" zones around the house or workplace. By spending less time with your phone, you give your head and neck a chance to rest or look up at certain intervals. You can wait until the end of day to complete certain digital tasks, or set a timer on your smartphone to work incrementally. You can make these changes based on your unique work schedule and lifestyle.
Frequent stretching and a consistent exercise routine is another excellent way to combat tech neck. Incorporate stretching to work the muscles of the back, neck, and shoulders so they don't feel as tense throughout the day. An activity tracker or other smartphone app can help you set up goals and track your progress when going on walks, taking the stairs, or other simple activities in Las Vegas, NV.
If you must use a monitor, there are ways to reduce the time spent holding your head down. First, try to raise your computer screen so that it meets eye level. You can purchase a small shelf for your desk or use books to lift the screen by a few inches. Another method is to find a comfortable chair with a headrest. You can place your head on the headrest as you work, pulling you into a straighter position while looking forward. Those who prefer to move as they work may want to consider a standing desk, a very popular option today for staying on your feet, which also produces a number of other health benefits.
Correcting Tech Neck
When you hold your neck in a downward position, you are essentially making a fold in that area, creating deep lines in the skin. If you bend the neck often enough, this could develop permanent wrinkles, possibly making you appear older than your natural age. Dr. Khorsandi, Chief Plastic Surgeon at VIP Plastic Surgery believes that it's important to care for the skin of your neck just like the skin of your face. When moisturizing and retinol cream are not giving you the results you want, there are many ways to reduce the look of wrinkles and lines.
Skin tightening is a typical go-to treatment for tech neck. This is a nonsurgical, noninvasive treatment using radiofrequency (RF) energy to address wrinkles and similar issues. These advanced lasers help initiate the production of collagen to tighten the skin and make it appear firmer.

RF microneedling is another option to correct a case of tech neck. This treatment uses tiny needles to gently puncture the skin in order for you to produce more collagen naturally. Microneedling is a popular choice for an improved skin texture and refreshed appearance.

MiniFX is a technology similar to BodyFX for the thighs and buttocks in body sculpting, but focuses instead on smaller or more difficult to reach areas of the body such as the neck, chin, and jawline. This treatment tightens loose skin and helps eliminate cellulite and fat deposits.

A neck lift reshapes the neck and improves your overall profile by surgically removing loose or sagging skin. By simply eliminating wrinkles and hard lines, this gives your neck a tighter appearance. Dr. Khorsandi may recommend a surgical procedure based on your cosmetic goals.

BOTOX® helps address platysma bands, a common sign of aging on the neck. These bands can also develop as a result of constantly holding your head down. BOTOX creates a softer appearance by smoothing the lines in the neck through one or a series of simple injections.
Choosing an Expert to Treat Tech Neck
At VIP Plastic Surgery in Las Vegas, NV, Dr. Christopher Khorsandi is a board-certified plastic surgeon offering cosmetic procedures for the skin, face, neck, and body. Using surgical and non-surgical approaches, Dr. Khorsandi produces natural-looking results for patients with progressive, state-of-the-art techniques. If you are experiencing lines, folds, or wrinkles in the neck, or have a bad case of "tech neck", schedule a custom assessment at his office in Las Vegas, NV to learn from our expertise and see how we can help.