What is RF Microneedling?
Las Vegas, NV plastic surgeon Dr. Christopher Khorsandi uses a unique approach with each patient, offering a number of nonsurgical cosmetic treatments to reach their personal aesthetic goals. A newer procedure that creates gorgeous results is radiofrequency (RF) microneedling. RF treatments have been around for many years and are well-known in the cosmetic industry for skin tightening. This particular type of RF treatment uses heat to promote the production of collagen in the deeper layers of the underlying skin to create a tighter, smoother surface. Now, this treatment can be combined with microneedling to optimize the results. Board-certified plastic surgeon Dr. Christopher Khorsandi offers RF microneedling to his Las Vegas, NV patients with the EndyMed Intensif and InMode Morpheus8. RF microneedling technologies Both of these outstanding treatments work to produce firmer skin, a smoother texture, and a glowing complexion.
Reviews
"So I am updating my review and I'm still giving everyone a 5+ star rating! I did the fraxel on Monday and it's Sunday evening and yes I am still pink but the results are amazing! My hyper pigmentation and most of my texture is gone! I also received a chin implant with Dr K on Wednesday so I'm still swollen with that but I know I'm going to love the result of that as well! Again I need to give a shout put to Mel for being a beast with a laser! She is my go to when it comes to my aesthetic needs and also Dr K for giving me confidence with my profile. I just wish the swelling would go down faster! lol damn lack of patience. Well I now have a laundry list of other things I would like to tweak. And I know VIP is the place I can trust and know I'll get the best work done!"
- V.B. /
Yelp /
Feb 18, 2017
"Extremely friendly and helpful staff, Dr. Khorsandi is nothing short if amazing. He was knowledgeable and his bed side manner is impeccable. I would recommend him to anyone, friend or stranger! I am so please with my results and my recovery was much faster than expected. He really is the best, he has earned every award rightfully so."
- A.S. /
Google /
Oct 22, 2019
"I have had the best experience at VIP Plastic surgery. Melanie is the "Master Esthetician". She is knowledgeable and on top of the latest new trends with lasers, skin care, etc. I will be going to her for all my upkeep work on maintaining a youthful face and neck. And especially with the removal of a few tattoos with the "Picosure Laser". She is a complete doll! *Before and After* *1 session of the picosure laser treatment *"
- N.C. /
Yelp /
Oct 20, 2019
"I started going to Dr. K about two years ago and I would never go elsewhere for my procedures . He does an amazing job , my filler  & Botox always looks great and the esthetician's here are also amazing , honestly the whole place and staff is amazing ,they are always more then happy to answer questions or concerns that you may have . The place is always so clean and the receptionist are always welcoming . They also offer a lot of non surgical procedures that help with skin tightening and cellulite. They are amazing I can go on and on . Highly recommend checking them out !!"
- C.V. /
Yelp /
Oct 18, 2019
"What an amazing med spa. Mel helped my skin get that youthful glow back. She used the clear and brilliant on my face and I feel like a brand new person now! Would recommend this place to any of my friends."
- C.C. /
Google /
Oct 18, 2019
Previous
Next
THe RF Microneedling Process
RF Skin Tightening and Microneedling
Microneedling uses a tool with tiny needles on the end that is rolled gently against the skin to puncture and create micro-injuries in order to "disrupt" the cells and produce collagen. Some also refer to this as collagen induction therapy. As the skin heals, new skin forms leaving the top layer feeling and looking smoother, brighter, and rejuvenated. While this procedure is commonly used alone, combining this advanced technique with RF technology has allowed practitioners to optimize the results for their patients.
The process is quite simple. The handheld device, which emits RF heat, works by delivering short pulses of RF energy through an array of sterilized micro-needles. These needles go into the skin to "disrupt and remodel" the fibrous tissue, which promotes the induction of collagen. Simultaneously, the RF energy is transmitted through the needles, which circles back to the electrode sitting on the surface layer of the skin. The RF energy heats at depths that provide cumulative and ongoing benefits. Even better, depending on the patient, the condition of his or her skin, and what is being addressed, Dr. Khorsandi has flexible control over needle depth, heat, and coverage, which changes the course of each treatment. This personalized treatment offers maximal results for each patient regardless of skin condition, skin type, or skin color. In other words, RF microneedling has a one-touch adjustment capability that creates an incredibly precise delivery of heat to the tissue levels where it is needed.
Benefits of RF Microneedling
The RF microneedling system produces radiant skin without surgery, without downtime, and is great for the cheeks, neck, upper and lower eyelid, mouth, and smile lines. The device's surface probe has a sensor that safely and effectively monitors the skin temperature so it remains within safe parameters. While this may sound similar to fractional treatments, it is not considered fractional because the energy remains between the needle tip and the skin's surface. With RF microneedling, you are getting both the benefit of the heat as well as the skin disruption for overall surface rejuvenation, underlying collagen growth, and ongoing production.
If you are 40 years of age or older and are starting to notice smile lines, age spots, discoloration, and other skin irregularities that come with age and sun exposure, RF microneedling may be the right treatment for you. This treatment has been proven to:
Tighten the skin, producing a more refreshed appearance
Improve skin texture, tone, and pigment
Treat skin irregularities such as blood vessels and discoloration
Minimize the appearance of age spots and sun damage
Improve acne scars and other forms of scarring
Rejuvenate the skin for a younger, glowing look
RF microneedling treatments take place inside our plastic surgery office using a numbing cream to help reduce discomfort. During your appointment, you will lay comfortably in our treatment chair where our trained aesthetician will clean and prep the area. The handheld device will glide over the desired area repeating the process until the desired results have been reached. This treatment will stimulate the body's natural healing process and boost collagen production to reveal a refreshed appearance. The nonsurgical skin tightening procedure is customized to fit your skin condition and type, so each patient will experience a different length of treatment. Little to no downtime is expected, with the slight redness and swelling fading within 48 hours.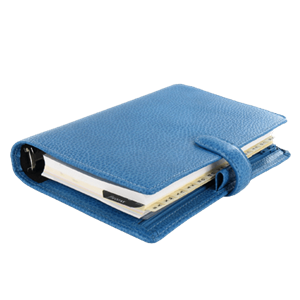 Plan Your Procedure
Procedure Recovery Location

Out-Patient
Contact Us
If you are looking to reduce the appearance of aging or sun-damaged skin, as well as diminish acne scars, wrinkles, or loose skin, RF microneedling is an excellent treatment with proven results. Combining RF skin tightening and microneedling, this outstanding skin rejuvenation process has risen in popularity and continues to be a top-rated, minimally invasive treatment for our Las Vegas, NV patients. We invite you to call the office of Dr. Khorsandi at VIP Plastic Surgery to learn more.
Related procedures
Related Posts