About laser skin resurfacing
At VIP Plastic Surgery, our board-certified plastic surgeon, Dr. Christopher Khorsandi, utilizes innovative laser technology to reduce the appearance of wrinkles, acne scars, and age spots. Using targeted energy, Dr. Khorsandi can remove the top layer of skin and stimulate the body's natural collagen production. Depending on the severity of your skin's condition and aesthetic goals, we can select the best laser for you. Laser skin resurfacing is safe and efficient, and because so many men and women have unique needs, Dr. Khorsandi can choose which type will offer optimal results.
Ablation vs. Non-Ablation
Depending on the patient's aesthetic goals, laser skin resurfacing may be aggressive or mild. Ablative lasers deeply exfoliate the epidermis to encourage skin rejuvenation. This more aggressive procedure works best for patients who have severe sun damage, deeper lines, prominent wrinkles, and other skin blemishes. Recovery after an ablative procedure may take up to three weeks. However, some patients may require a longer healing period, but it greatly depends on their skin type. Dr. Khorsandi is proud to offer the following state-of-the-art ablative lasers for patients who qualify:
Fraxel laser Repair CO2
Syneron CORE CO2
Venus ViVa RF
The lighter treatment, or non-ablative laser, does not remove any skin. While it does disrupt the surface, patients will leave our office with skin that appears pink and slightly swollen. The milder, non-ablative laser stimulates deeper layers of the skin to promote the production of collagen. Following this type of laser treatment, you will have little to no downtime. Patients will notice a healthy glow within several days and may need to schedule follow-up treatments to achieve the best results. We offer the following non-ablative lasers, including:
Clear and Brilliant
Fraxel laser Dual
PicoFocus
Revlite SI
EliteMPX
Both techniques help the skin regenerate. As new layers of skin develop, we can reduce the appearance of certain skin problems such as wrinkles, mild scars, pigmentation, discoloration, sun spots, age spots, and freckles.
Laser Skin Resurfacing Reviews
"I came in for the Clear and Brilliant twice now and the effects from it have been amazing. Not only was the procedure a success but Dr. Khorsandi was excellent as well. He made me feel relaxed and comfortable. I will absolutely continue to go see Dr. Khorsandi in the future."
- M.K. /
Google /
Mar 28, 2014
"At first, I was hesitant and nervous about the experience but after speaking to the practice manager, Catherine, on the phone, I became extremely interested and decided to come in for a consultation. The doctor ended up doing a clear and brilliant laser treatment on my skin and I noticed immediate results. My skin is so much brighter and softer in just one treatment; I cannot wait until my second treatment in two weeks. After clear and brilliant, I decided to do Thermage Skin Tightening for my face. This treatment is amazing. I noticed my skin is tighter and lifted as the treatment is being performed. My family and friends noticed the changes immediately. Dr. K is a skillful plastic surgeon and I recommend him to everyone. His staff made me feel so comfortable throughout this entire experience and I cannot wait for more treatments soon. Catherine is great, she will give you her cell phone so you can contact her anytime. "
- E.L. /
Google /
Mar 28, 2014
"January 28th, 2015. I went in to VIP Plastic Surgery to get Ulthera done on the lower half of my face and neck. The procedure was done by Dr. Khorsandi himself, I felt minimal discomfort while he was doing the procedure. At every moment he would ask how I was feeling to make sure I was comfortable. This procedure required no down time I returned to work the next day. i know it Usually takes a couple months to see the full results, but I am very please with all of Dr. Khorsandi's work."
- 4. /
RealSelf /
Feb 07, 2015
"As an aging male who works in an industry where visual appearance is highly important, I could not turn away from Dr Khorsandi who came referred to me by literally 7 sources over the course of one month. His credentials coupled with my own research led me to the most gentle, charismatic, and knowledgeable doctor I have ever encountered. His staff at VIP plastic surgery is also impeccable. Everyone is welcoming, and highly skilled. If you are not interested in the very best of everything, look elsewhere, because this doctor only uses the best products and treatments available in the industry. His consultation was very thorough, and the digital 3d imaging was very helpful. Together we were able to visualize the results that he wanted to see on my face over time. I want to add that none of the clients or referral sources that led me to Dr. Khorsandi had anything detectable going on on their faces. As for me, after one clear and brilliant laser treatment, some injectables, and literally the best skin care regimen of products I have ever used, I am very happy with the results in even less than two weeks after the first treatment. I want to add that I like doctor's nip/tuck approach, a more step by step approach with the goal of natural undetectable subtle results. I also enjoy the discreet and exclusive boutique vibe of the office. This doc waves no banners other than his impeccable reputation, golden credentials, and outstanding results that speak for themselves."
- R. /
Vitals /
Dec 13, 2014
"I went for my first time in October to get my lips done and my parenthesis lines done above my mouth. He is amazing!! He does the lip injections himself, which is unheard of as every surgeon makes their nurses do them. I had uneven lips from the last nurse that did them at a different plastic surgeon's office. Not only did he make them even, he made them perfect! Everyone, including girls at work, has commented on my lips saying how perfect they are. Guys don't even notice they are fake, but I constantly get complimented on them. I didn't even think people noticed. He made them a perfect size so they do not even look fake, but they are so symmetrical. This is hard as injections are done judging just with your eye. He is a perfectionist. You can tell he takes his work seriously whether it is a "trivial" lip injection or a major surgery. He took his time too. He also uses a dental block which helps the procedure be painless. I've gone back to him twice for Clear and Brilliant. I have huge pores and it has been my life mission to get rid of them and the blackheads! I went to the first session, and I really didn't think anything of it. Everyone else though seemed to notice! All the girls at work asked me what I did to my face. It looked so clear they said. My friend even thought I did botox. So I went again. I have to say I saw results definitely the second time. I again got tons of compliments asking if I used different make up, or what was I doing differently. I bought skincare products and Latisse from his office as well. Both work amazing. I honestly recommend him 200%!! I couldn't be happier with everything that I have had done! It was 650 for the juvaderm, 550 I believe for the Radiasse. Clear and Brillant first visit is 350, and thereafter they have a special price for a group of sessions."
- J.S. /
Vitals /
Dec 11, 2013
Previous
Next
How does laser skin resurfacing work?
The procedure process will depend on whether the patient is undergoing an ablative or non-ablative laser treatment. Patients who have minimal sun damage and mild to moderate surface irregularities will not require anesthesia; instead, we use a numbing cream to decrease discomfort. Generally, because this procedure is mild, most patients only experience mild pain.

On the other hand, the ablative laser may require anesthesia. We will determine what type of anesthesia during your consultation, but it depends on the treatment area and intensity level. With the ablative approach, we use controlled light beams with high intensity to remove the skin's upper layer. After removing the damaged, superficial skin, it encourages new skin to grow, which provides a softer, new layer of skin. Following the procedure, you may experience redness, swelling, patchy areas, and possibly light scabbing as the skin begins to heal and rejuvenate.

For both non-ablative and ablative techniques, laser skin resurfacing's advanced technology precisely targets the treatment area, which allows us to protect the surrounding skin. A session may take up to two hours, but it will depend on your skin concerns, the size of your treatment area, and the specific technique.
What to expect after laser skin resurfacing?
Dr. Khorsandi may also prescribe a pain reliever after the procedure. Additionally, to protect your sensitive skin, you may require bandages. At first, because we treated the top layer of your skin, it may appear red for several weeks and start to crust. To avoid adverse results, you should closely follow our aftercare instructions, which will prevent scarring. You may also require a few days of recovery before you can resume normal activities, and we recommend using an extra pillow when sleeping to ease any discomfort.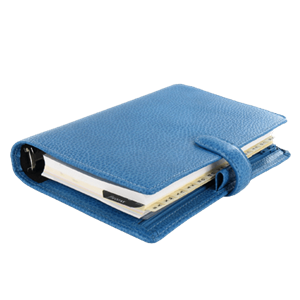 Plan Your Procedure
Average Cost

$750

-

$2,500

Average Procedure Time

1-2 Hours

Procedure Recovery Location

Out-Patient
Contact Us
Laser Skin Resurfacing FAQs
How much does it cost to have laser skin resurfacing?
The average price for laser resurfacing ranges from $1,000 to $2,500. The cost of laser skin resurfacing depends on the type of laser used and the treatment area's size. Additional costs include medications, doctor and facility fees, or if we performed additional treatments. Insurance companies generally do not cover any cosmetic treatments. If the total cost is more than expected, please let us know, and we can provide financing options.
Do you experience any negative side effects?
Although the procedure will remove the top layer of skin, you have a minimal risk of scarring, especially when you closely follow our post-treatment care plan. When researching this treatment, we highly recommend finding a reputable doctor or technician with extensive experience. It's important for the surgeon to understand how certain laser-assisted technologies affect different skin types. When completed correctly, you can have long-lasting results and healthy skin.
Should I undergo ablative or non-ablative laser technology?
It depends mainly on the patient's skin condition and cosmetic goals. We can also discuss how long you want to recover from your procedure. Some patients may prefer a milder treatment, but Dr. Khorsandi will provide guidance on selecting the best one. He will discuss the treatment in detail and recommend the best approach that matches the patient's circumstances.
Related Procedures
Love Your Skin with Laser Treatments
To learn more about all of the amazing lasers and laser skin resurfacing treatments offered by Las Vegas, NV board-certified plastic surgeon, Dr. Khorsandi, please call VIP Plastic Surgery today to schedule your consultation. We pride ourselves in offering something for everyone, regardless of your skin type or overall cosmetic goal. We look forward to meeting you!
Related Posts