Las Vegas, NV board-certified plastic surgeon, Dr. Christopher Khorsandi, offers as solution to his patients who battle daily excessive sweating. Known as hyperhidrosis, this can be more than just an embarrassing problem. It can seriously impact a person's quality of life. Taking care of excessive underarm perspiration with FDA-approved miraDry can help relieve the symptoms in a safe and effective manner. The miraDry procedure for excessive sweating is a noninvasive treatment, meaning, there is little to no downtime following the procedure appointment. During the procedure, the miraDry hand device is applied directly to the underarm area by one of our trained clinicians. The system targets the sweat glands and uses specialized energy pulses to eliminate them. Once the sweat glands are eliminated, they do not return. This reduces the amount of sweat that is produced in the underarm region.
miraDry® Reviews
"So glad I chose him for my miradry procedure. He was extremely knowledgeable about the treatment and the machine used. I have had 2 of the procedures done and I am so happy. I have gotten great results from the 1st treatment and I expect the 2nd one to be even better. He was very soothing and kept my mind at ease even while giving me injections ( I hate needles). I can't say enough good things about Dr Khorsandi. He is rated one of the best in vegas for a reason. If you are debating getting any procedure done, go have a consultation and I guarantee that you will be glad you did."
- M.G. /
Yelp /
Dec 02, 2014
"I had been suffering from excessive sweating for a really long time. I had been doing research on procedures that could help with my sweating , when I came across botox & miradry I had questions on both of them, I called Vip Plastic Surgery to inquire on both & set up a consultation. The receptioninst Patricia had a lot of information on what I was looking for and was very attentive. With the information she provived I decided that Mirady procedure was the right one for me. I eneded up booking my procedure date on the phone when I came in a week later I was very pleased with how the office looked it was very espacious, modern & clean the staff was very welcoming and Dr.Khorsandi was very nice my procedure lasted about an hour and half and I had minimal discomfort. I would recomend Vip Plastic surgery to everyone I had a great expirience. "
- S.T. /
Google /
May 26, 2015
"MiraDry Immediate Results: No More Sweat and No More Odor! - Las Vegas, NV - Truely VIP treatment. - - I'd suffered a long time from my stinky underarms. Seriously, I couldn't stand my own underarm smell and didn't know why they stunk so badly. I mean I'd tried every deodorant you can name, even ordering deodorant from another country (I was desperate). For some reason nothing worked. I literally had to apologize to people, in advance, for the smell just in case I started sweating (how pathetic is that?). No matter the temperature, hot or cold, I always sweated under my arms. I had to throw away a lot of my favorite shirts because the armpits of them were all worn out and discolored. Teased in school had nicknames like Sad Pitts instead of Brad Pitt, Funk Master Flex, Pit Stop, etc. Yeah, it's funny now but wasn't so funny when I was a kid.The last straw was when a guy I started dating said my underarms sweated a lot and smelled "ethnic". I asked, "ethic like a burrito or something?". He said, "no ethnic like you eat a lot of cumin and spices". WOW! WTH? I have "spicy pits" now?...Feelings were really hurt but at least he was honest! I immediately called my doctors office, Dr. Khorsandi at VIP Plastic Surgery. He did a wonderful job on my breast augmentation and belly button so I didn't want to go to another doctor. Plus, I found out the other doctor's office that has miraDry (Dr. Rodriguez) has his nurse doing the procedure when he isn't even there. Is that even legal? Dr. Khorsandi did an excellent job with the miraDry under my arms. He is very professional with a great sense of humor and had me and my best friend laughing a lot. He used some type of vibrating device to ease the numbing process. After numbing my pits he started the actual procedure which didn't take long. I noticed immediate results! Not 1 bead of sweat and no smell at all! My pits went from smelling like I had two skunks in a headlock to no smell at all!!! The technology is amazing!!! Day 2 still no sweat or odor! I went to the my dates house last night for dinner and he couldn't smell my underarms at all :). I asked him what they smelled like and he said they don't smell like anything. No odor at all!! Honestly Dr. Khorsandi is the best doctor and has the best team. I did hours (months) of research before I chose him for my breast implants and umbilical fixed. I still get compliments from everyone saying how amazing I look. I believe I called every doctors office in Vegas and the surrounding areas (that's a lot) and his office was the only one that was extremely professional, answered all of my questions and didn't act like I was bothering them. Plus, they got me in there immediately. His office and team are extremely clean and professional. The quality of everything is almost unreal because it's so perfect!The price listed is for 2 treatments :) You'll do the 2nd treatment 3 months afterwards. With my first treatment I have a 100% sweat and odor reduction so far."
- S. /
RealSelf /
Nov 07, 2013
"Excessive Sweating - Henderson, NV - Staff was great and very accommodating throughout. Dr. Khorsandi was great - took his time explaining everything and with the procedure itself. I would highly recommend anyone seeing him!"
- T. /
RealSelf /
Jun 23, 2014
"Miradry is a Life Changer. Las Vegas, NV - He Dr Khorsandi is amazing... I highly suggest getting any procedure with him. He takes his practice very serious and is quite intelligent. He works closely with miradry and helped with all of my concerns."
- M. /
RealSelf /
Dec 02, 2014
Previous
Next
Men and women who have excessive underarm sweating, otherwise known as hyperhidrosis, may be a candidate for MiraDry. These individuals typically have stained clothing due to the sweat and the antiperspirants used to try and combat the problem. Excessive sweating is also uncomfortable. People who would like to reduce or completely stop their dependence on special antiperspirants and who also want to stop dealing with the uncomfortable and unsightly sweat in the underarm region are potential candidates for this type of treatment.
Most patients can resume normal activity directly following the procedure. Icepacks are generally recommended for a few days afterward to reduce any potential swelling or discomfort. Patients can return to work after having the procedure done. It is recommended that to wait several days before exercising so that the area is given a chance to heal completely.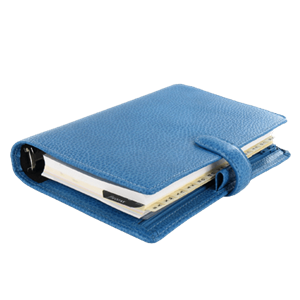 Plan Your Procedure
Average Cost

$1,900

-

$3,000

Average Procedure Time

1-2 Hours

Procedure Recovery Location

Out-Patient
Contact Us
How is miraDry Performed?
A trained practitioner performs miraDry in our office. The hand-held device is placed directly onto the underarm region where it can target the sweat glands under the skin. The energy pulses from the device cause the sweat glands to be eliminated immediately. Although it is a noninvasive procedure, local anesthesia is used to reduce discomfort during the treatment. Most patients spend about an hour in the office and can resume normal activity right away.
It is recommended that patients get two treatments spaced approximately 2-3 months apart in order to see the best results. Results are seen directly following the initial treatment, with most patients seeing a drastic reduction in the amount of sweat that is produced. In a recent clinical study, most patients reported at least an 80% perspiration reduction following the procedure.
The miraDry system is FDA approved to treat excessive underarm sweating. It is safer than other options, such as surgery, because it is noninvasive. It is also a lasting solution because sweat glands do no regenerate. If you are looking for a viable solution to an embarrassing problem that has impacted your life, then miraDry might be a suitable treatment option for you.
Related Procedures