Las Vegas, NV board-certified plastic surgeon, Dr. Christopher Khorsandi, offers as solution to his patients who battle daily excessive sweating. Known as hyperhidrosis, this can be more than just an embarrassing problem. It can seriously impact a person's quality of life. Taking care of excessive underarm perspiration with FDA-approved miraDry can help relieve the symptoms in a safe and effective manner. The miraDry procedure for excessive sweating is a noninvasive treatment, meaning, there is little to no downtime following the procedure appointment. During the procedure, the miraDry hand device is applied directly to the underarm area by one of our trained clinicians. The system targets the sweat glands and uses specialized energy pulses to eliminate them. Once the sweat glands are eliminated, they do not return. This reduces the amount of sweat that is produced in the underarm region.
miraDry® Reviews
"MiraDry with Melanie two thumbs up - I did the MiraDry procedure to remove sweat glands in my underarms. Melanie did the procedure and she was great! Very friendly and made me feel comfortable. The procedure is not painful at all. Whole process took about 2 hours. Most of the time was spent numbing. I haven't had any issues post procedure. I haven't been sweating and only use deodorant lightly. I would defintley recommend ..."
- A. /
RealSelf /
Mar 28, 2017
"I had my Miradry procedure yesterday with Melanie. I wanted to wait until the next morning to write my review so I could share how it felt overnight and when the anesthesia started wearing off. From the moment the procedure started until the very end I felt zero pain. Melanie is such a caring and beautiful person inside out that it reflects in her job. She was amazing and took the time to listen to my concerns and fears (I was a bit hesitant about doing this to be honest). The entire procedure took an hour and a half and it went by so fast. I had very mild discomfort overnight (I could compare it to a sun burn, but under the arm instead of the shoulders) and woke up perfectly fine, juts a bit swollen but nothing anyone would even notice. I highly recommend Melanie and the Miradry procedure. It's not even been 48 hours and I'm ALREADY not sweating. I'm extremely thrilled and happy with the results. Thanks Melanie, you rock."
- S.G. /
Yelp /
Jul 14, 2017
"I went in for a Miradry procedure to help with my hyperhidrosis. I hadn't seen any reviews on here regarding Miradry so I hope I can give some insight to those who might be curious about it. Melanie was great from my consultation to the actual procedure! There was no pain at all during the procedure and I even slept through some of it. She does not proceed until you are completely numb and she also makes sure all of your questions are answered. The recovery is only painful for a few hours once the numbing wears off after about 10 hours from your procedure. However, so far the results outweigh the soreness. If you have hyperhidrosis, you should really make an appointment. Thank you Melanie!!!"
- L.A. /
Yelp /
Sep 28, 2017
"I recently had MiraDry done and let me just give all the Kudos in the world to Melanie! I felt almost no pain during or after the procedure. She gives you all the details and answers each and everyone of your questions. She really took her time to make sure I felt comfortable and explain the healing process it's been about five days and I have a HUGE change in underarm sweat. I feel much more confident now! I recommend her and VIP to everyone !!"
- A.M. /
Google /
Feb 11, 2020
"I chose VIP Plastic Surgery for a MiraDry treatment that significantly reduces underarm perspiration, odor, and hair growth. Melanie was my wonderful esthetician who answered every one of my million questions. She was also very kind and great to chat with during the process to keep my mind occupied.     For those who want to learn about the procedure: It began with me laying down and her measuring the area to be treated. Next a stencil is drawn on, similar to one before a tattoo. Lidocaine injections are then administered until the area is fully numb. Finally, a device is pressed repeatedly into the area for approximately 25-35 minutes per underarm. Ice packs are applied upon completion.     Melanie ensured that I was always comfortable, informed, and that I had a great experience. I have been interested in MiraDry for years and wish I had done it sooner. Can't wait to return in August for the second treatment! Until then, I will be shopping for all the new colors I can wear!"
- K.D. /
Yelp /
May 19, 2021
Previous
Next
Men and women who have excessive underarm sweating, otherwise known as hyperhidrosis, may be a candidate for MiraDry. These individuals typically have stained clothing due to the sweat and the antiperspirants used to try and combat the problem. Excessive sweating is also uncomfortable. People who would like to reduce or completely stop their dependence on special antiperspirants and who also want to stop dealing with the uncomfortable and unsightly sweat in the underarm region are potential candidates for this type of treatment.
Most patients can resume normal activity directly following the procedure. Icepacks are generally recommended for a few days afterward to reduce any potential swelling or discomfort. Patients can return to work after having the procedure done. It is recommended that to wait several days before exercising so that the area is given a chance to heal completely.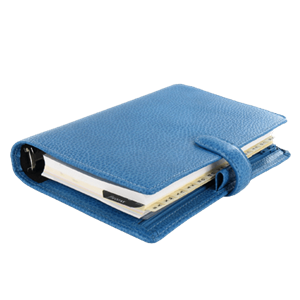 Plan Your Procedure
Average Cost

$1,900

-

$3,000

Average Procedure Time

1-2 Hours

Procedure Recovery Location

Out-Patient
Contact Us
How is miraDry Performed?
A trained practitioner performs miraDry in our office. The hand-held device is placed directly onto the underarm region where it can target the sweat glands under the skin. The energy pulses from the device cause the sweat glands to be eliminated immediately. Although it is a noninvasive procedure, local anesthesia is used to reduce discomfort during the treatment. Most patients spend about an hour in the office and can resume normal activity right away.
It is recommended that patients get two treatments spaced approximately 2-3 months apart in order to see the best results. Results are seen directly following the initial treatment, with most patients seeing a drastic reduction in the amount of sweat that is produced. In a recent clinical study, most patients reported at least an 80% perspiration reduction following the procedure.
The miraDry system is FDA approved to treat excessive underarm sweating. It is safer than other options, such as surgery, because it is noninvasive. It is also a lasting solution because sweat glands do no regenerate. If you are looking for a viable solution to an embarrassing problem that has impacted your life, then miraDry might be a suitable treatment option for you.
Related Procedures