Created by TEOXANE, the RHA Collection is the latest innovation in hyaluronic acid fillers. VIP Plastic Surgery in Las Vegas, NV is proud to be among the first practices in the country to offer this groundbreaking new treatment. Through the use of these all-new fillers, we can restore volume to the face and reduce the visibility of wrinkles. Dr. Christopher Khorsandi is highly qualified to administer these dermal fillers to patients of virtually all ages. If you're unhappy with the current state of your face and have been less than impressed with the results from similar products, such as JUVÉDERM® and Restylane®, schedule an appointment today to consider the benefits of TEOXANE RHA.
Reviews
"So I am updating my review and I'm still giving everyone a 5+ star rating! I did the fraxel on Monday and it's Sunday evening and yes I am still pink but the results are amazing! My hyper pigmentation and most of my texture is gone! I also received a chin implant with Dr K on Wednesday so I'm still swollen with that but I know I'm going to love the result of that as well! Again I need to give a shout put to Mel for being a beast with a laser! She is my go to when it comes to my aesthetic needs and also Dr K for giving me confidence with my profile. I just wish the swelling would go down faster! lol damn lack of patience. Well I now have a laundry list of other things I would like to tweak. And I know VIP is the place I can trust and know I'll get the best work done!"
- V.B. /
Yelp /
Feb 18, 2017
"Extremely friendly and helpful staff, Dr. Khorsandi is nothing short if amazing. He was knowledgeable and his bed side manner is impeccable. I would recommend him to anyone, friend or stranger! I am so please with my results and my recovery was much faster than expected. He really is the best, he has earned every award rightfully so."
- A.S. /
Google /
Oct 22, 2019
"I have had the best experience at VIP Plastic surgery. Melanie is the "Master Esthetician". She is knowledgeable and on top of the latest new trends with lasers, skin care, etc. I will be going to her for all my upkeep work on maintaining a youthful face and neck. And especially with the removal of a few tattoos with the "Picosure Laser". She is a complete doll! *Before and After* *1 session of the picosure laser treatment *"
- N.C. /
Yelp /
Oct 20, 2019
"I started going to Dr. K about two years ago and I would never go elsewhere for my procedures . He does an amazing job , my filler  & Botox always looks great and the esthetician's here are also amazing , honestly the whole place and staff is amazing ,they are always more then happy to answer questions or concerns that you may have . The place is always so clean and the receptionist are always welcoming . They also offer a lot of non surgical procedures that help with skin tightening and cellulite. They are amazing I can go on and on . Highly recommend checking them out !!"
- C.V. /
Yelp /
Oct 18, 2019
"What an amazing med spa. Mel helped my skin get that youthful glow back. She used the clear and brilliant on my face and I feel like a brand new person now! Would recommend this place to any of my friends."
- C.C. /
Google /
Oct 18, 2019
Previous
Next
Is Teoxane RHA Right for Me?
There are almost no health-related restrictions that would prevent patients from receiving an injection of TEOXANE RHA. However, there are some details that might make some individuals more suitable than others. Ideal candidates for this treatment should:
Be at least 18 years of age
Have mild wrinkles in the face
Possess noticeable fine lines on the skin
Desire additional volume in the face, including the cheeks and lips
How is Teoxane RHA Administered?
Before the procedure begins, the treatment area will be cleaned and coated with a topical anesthetic in order to ensure your maximum comfort. Once this is complete, Dr. Khorsandi will gently inject the serum into the designated area(s). In some cases, a light massage will be necessary to help the serum spread out evenly across the face. The simplicity of this treatment makes it quick and easy to schedule during even the smallest windows of opportunity in your schedule, such as a lunch break or an errand run.
What separates the RHA Collection from its many competitors is that it is intentionally designed with facial dynamics in mind. The serum is meant to exactly replicate the natural hyaluronic acid found within your own skin, which allows it to seamlessly adapt to the dynamic, ever-changing expressions of your face.
What to Expect After Teoxane RHA
There is typically no downtime or recovery process associated with injections of TEOXANE RHA. As soon as the treatment is complete, patients are free to return home, go to work, or just go on with their normal lives. Some patients may experience some residual soreness in the injection areas, but this discomfort will fade naturally in the coming hours.
The precise duration of TEOXANE RHA will vary from patient to patient, depending on a wide number of factors. However, the results will usually last between 15 – 18 months. Many patients choose to schedule regular follow-up appointments to keep their results looking fresh and at their absolute best.
How much does TEOXANE RHA cost?
The cost of TEOXANE RHA will depend on how much is needed to achieve your desired results. During your initial consultation, we will create a personalized treatment plan that fits your needs and goals. Then, we can provide you with an estimated cost and discuss any current specials we have.
How long will my TEOXANE RHA results last?
One of the best things about this filler is the longevity of your results. Your TEOXANE RHA results should last about 18 months. Our team can provide information on when to schedule your follow-up appointment.
What areas of my face can be treated with TEOXANE RHA?
Wrinkle fillers can improve signs of aging by either restoring volume or smoothing static lines. We can inject TEOXANE RHA into the smile lines, parentheses lines, and around your mouth and nose. Also, it can add volume to your lips and cheeks.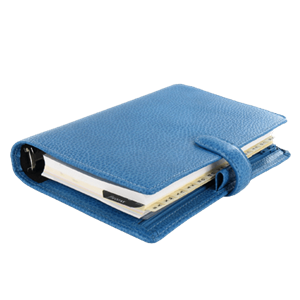 Younger, Smoother Skin Like Never Before
Our face is usually the first thing people notice about us so it's important to feel confident in how it looks. The all-new TEOXANE RHA dermal fillers are revolutionary products that are sure to provide increased volume and younger-looking skin in the face without the risks and extended downtime associated with surgical procedures. VIP Plastic Surgery in Las Vegas, NV is currently one of the only practices in the entire United States where you'll find this exciting new product. Schedule a consultation with Dr. Khorsandi today to discuss how the TEOXANE RHA Collection could benefit your skin.
Related Posts