Dermabrasion is a facial rejuvenation treatment that uses a surgical tool to scrape the top layers of skin to initiate new skin growth. During treatment, the surgical tool acts as a burr that semi-aggressively wears the top layer of skin, sometimes reaching the dermis. This causes the skin to go through a natural peeling process, promoting new skin growth that is softer, brighter and an improvement from skin imperfections such as fine wrinkles, small acne scars, age spots and blemishes. Board-certified plastic surgeon Dr. Christopher Khorsandi offers dermabrasion and a number of other nonsurgical skin rejuvenation techniques for Las Vegas, NV patients seeking improvement.
Reviews
"So I am updating my review and I'm still giving everyone a 5+ star rating! I did the fraxel on Monday and it's Sunday evening and yes I am still pink but the results are amazing! My hyper pigmentation and most of my texture is gone! I also received a chin implant with Dr K on Wednesday so I'm still swollen with that but I know I'm going to love the result of that as well! Again I need to give a shout put to Mel for being a beast with a laser! She is my go to when it comes to my aesthetic needs and also Dr K for giving me confidence with my profile. I just wish the swelling would go down faster! lol damn lack of patience. Well I now have a laundry list of other things I would like to tweak. And I know VIP is the place I can trust and know I'll get the best work done!"
- V.B. /
Yelp /
Feb 18, 2017
"Extremely friendly and helpful staff, Dr. Khorsandi is nothing short if amazing. He was knowledgeable and his bed side manner is impeccable. I would recommend him to anyone, friend or stranger! I am so please with my results and my recovery was much faster than expected. He really is the best, he has earned every award rightfully so."
- A.S. /
Google /
Oct 22, 2019
"I have had the best experience at VIP Plastic surgery. Melanie is the "Master Esthetician". She is knowledgeable and on top of the latest new trends with lasers, skin care, etc. I will be going to her for all my upkeep work on maintaining a youthful face and neck. And especially with the removal of a few tattoos with the "Picosure Laser". She is a complete doll! *Before and After* *1 session of the picosure laser treatment *"
- N.C. /
Yelp /
Oct 20, 2019
"I started going to Dr. K about two years ago and I would never go elsewhere for my procedures . He does an amazing job , my filler  & Botox always looks great and the esthetician's here are also amazing , honestly the whole place and staff is amazing ,they are always more then happy to answer questions or concerns that you may have . The place is always so clean and the receptionist are always welcoming . They also offer a lot of non surgical procedures that help with skin tightening and cellulite. They are amazing I can go on and on . Highly recommend checking them out !!"
- C.V. /
Yelp /
Oct 18, 2019
"What an amazing med spa. Mel helped my skin get that youthful glow back. She used the clear and brilliant on my face and I feel like a brand new person now! Would recommend this place to any of my friends."
- C.C. /
Google /
Oct 18, 2019
Previous
Next
Dermabrasion treatment can go as deep as the dermis depending on the extent of the skin irregularity being treated. During the procedure, the skin is prepared with cryogenic spray, a cooling substance that freezes the skin. This allows the skin to be firm and makes the burring process easier. The skin is then slightly stretched and the rough end of the dermabrasion tool is brushed back and forth until the appropriate amount of scraping has occurred. A healing ointment, such as petroleum jelly, and topical antiseptics may be applied after the procedure followed by bandages for protection.
Following Your Dermabrasion
Due to the slight invasive nature of this procedure, local anesthesia is used. It can last anywhere from 1-2 hours and is generally performed in the office. With deeper dermabrasion treatments, there may be minor bleeding. Patients must expect that the treated area will be red and swollen for about 10-14 days. Peeling will take place and could last up to a full week. The new skin will look pink and gradually fade to a more natural skin color after a few weeks. It is critical that the patient strictly adheres to post-treatment care, including an avoidance of sun exposure, to ensure proper skin healing.
Dermabrasion can cost around $100 for small areas and $3,000 for larger areas. The cost fluctuates depending on the size of the area being treated, as well as the number of sessions it takes to attain the desired results.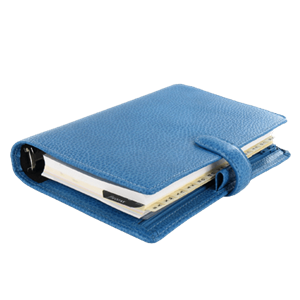 Plan Your Procedure
Average Cost

$100

-

$3,000

Recovery Time

1-2 Weeks

Average Procedure Time

30 Minutes - 2 Hours

Post-op Follow-up

May Require Multiple Sessions

Procedure Recovery Location

Out-Patient
Contact Us
Any individual, men or women, with skin irregularities may consider the benefits of dermabrasion. It's an effective treatment for th ose who have fine wrinkles, acne scars, keloid, hyperpigmentation or any abnormal skin growth.
There are some precautions for those who have specific skin conditions, including severe acne or those who are on aggressive acne medications. The doctor will evaluate the patient's condition before any treatment and inquire about any medical case that may be present, or medications that have been taken within the last year.
Freckles are an overproduction of melanin in the skin and common to those who have a fair complexion. It becomes visible due to extreme exposure to sun. Although dermabrasion can remove the top layers of skin where freckles are contained, there are other alternatives specifically for freckle removal such as a chemical peel or laser treatment to minimize the freckles from reoccurring.
Is A Chemical Peel Better?
Dermabrasion and chemical peels both refinish the skin to promote new skin growth. Both can be mildly or aggressively invasive depending on how many layers are involved. The only difference between the two treatments is the method used in achieving the intended results. Dermabrasion uses a surgical tool that gently scrapes the skin while a chemical peel uses solutions, usually acid based, to attain a similar result. Dermabrasion does better in removing small acne scars as there is more control on which tiny spots need more scraping.
Related Procedures
Related Post