Radiesse is a popular volumizing dermal filler used to rejuvenate facial features that have lost a youthful contour. The filler is comprised of calcium hydroxyapatite microspheres suspended in a water-based gel. This naturally occurring substance is typically found within the bones and teeth. It is an effective treatment to reshape facial contours by filling the skin with enough volume to give it a lifted appearance. Las Vegas, NV board-certified plastic surgeon, Dr. Christopher Khorsandi, uses Radiesse at VIP Plastic Surgery to "plump" and fill out the cheeks, and to smooth out wrinkles and reduce severe creases. Radiesse is the only dermal filler that stimulates the production of collagen, which helps keep the results visible for up to a full year.
Radiesse® Reviews
"Leann Canada -Las Vegas, NV - I was extremely pleased with the whole process. Dr. Khorsandi was very thorough in explaining the entire procedure in detail. I received excellent care, before, during and following the procedure. This was my first experience with any procedure so I was a bit nervous. Dr. Khorsandi and his assistant knowledge and warmth put me at ease. I would highly recommend them to anyone I know. I believe they are truly concerned for your health and a positive outcome for you. - - The better looking give me more confident when I'm facing the outside world, the procedure I got included Thermage neck and face, radiesse, clear and brilliant were the right thing I had done for myself. I look good, feel good and very happy with the result I had got. The wrinkle under my eyes and both side of my mouth were gone, the dark spots on my cheek were fade away give me a bright and smooth skin. I'm very happy."
- L. /
RealSelf /
Dec 23, 2013
"60 Years Old Male. I'm a TV Show Host, my Image is Very Inportant for Me. Henderson, NV - Dr. Khorsandi and his team were amazing, they helped me go through pre and post treatment very professional and comfort. - - It was my first treatment for Radiesse and Botox and I was worried how it would turn out. After the treatments were completed. I was ecstatic about the results and couldn't be happier with how I look and feel. I will be coming back for further treatments without a doubt.From the consultation to the procedure, Dr. Khorsandi was very professional, He explained and answered all of my questions very detail and clear. So far it's been a great service and treatment from Dr. K and his team. Thank you"
- V. /
RealSelf /
Mar 02, 2016
"If there was another star I would definitely give it to Dr. Khorsandi and his staff! I had a little bit of fillers done a few years ago and it was soooo painful!! Pretty much scared me off ever getting them done again. But after talking with Dr. Khorsandi and I explained my fears he was very understanding and reassured me that there would not be any pain! Sure enough was no pain at ALL!! Plus the results looked very natural and I looked like I just had gotten some extra rest. Since then I have had Botox and my lips done. ALL very very natural. Dr. Khorsandi will never have you look "unnatural" or "done" he works with your natural beauty! GREAT Doctor and great service. Would recommend over and over again!"
- C.M. /
Yelp /
Jun 01, 2014
"The factors that contributed to my five stars were almost exclusively for Dr. K. He is a true artist and took a look at my face and knew how to apply his skills for my best outcome. I felt my face looked tired, and I had become anxious about turning fifty in six months. I walked away, looking natural and refreshed (fillers). The office staff was friendly and down to earth. I had no problems with scheduling or wait times. Overall I am pleased with the office and grateful for Dr. K and his amazing hands. I am looking forward to having some other things done as well!"
- D.M. /
Google /
Sep 16, 2020
"I couldn't have been more thrilled than to have been selected as your model at the Aesthetic Show in Las Vegas. I won the ultimate Vegas Jackpot for sure! My face has regained a natural, youthful appearance. My cheeks are nicely shaped and the deep wrinkles gone. I was a smoker for years and my lips became thin and extremely wrinkled. I am so pleased with the fullness and smooth texture. The attached pictures don't even come close to the amazing results. You are an artist! I'm hoping my next trip to Las Vegas is a visit to your office for a fat transplant. I can never tell you how thankful I am for all you've done. You will forever be characterized by your professional expertise and your great attitude. Donna from Detroit"
- D.I. /
Yelp /
Oct 22, 2015
Previous
Next
Radiesse is a quick procedure normally completed within 30 to 45 minutes depending on the size of the area being treated. The face will be thoroughly cleansed and then marked with ink so that the practitioner can conduct the injections with precision. A numbing cream is usually applied before the injection occurs. The gel is delivered using a fine needle into pockets just underneath the skin until the right volume is achieved.
After treatment, there may be redness, swelling and even bruising around the injection sites, but these go away after several hours. Patients will be able to resume their normal routine; although strenuous exercise should be limited for the first 24 hours. Patients will see their results immediately, and the results will continue to improve because Radiesse stimulates natural collagen growth, which is an agent for healthy skin.
Radiesse is priced per syringe. The .8cc is $650 and the 1.5cc is $750 The cost varies depending on how many syringes are used to attain the results the patient desires. This dermal filler treatment is a temporary fix. Patients who wish to maintain their results will need to come back for additional treatments after one year.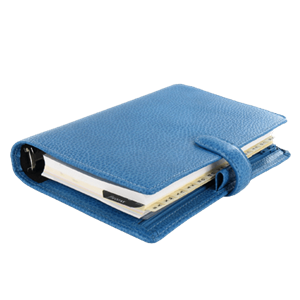 Plan Your Procedure
Average Cost

From

$895

Average Procedure Time

15-30 Minutes

Post-op Follow-up

1 Week

Procedure Recovery Location

Out-Patient
Contact Us
Radiesse vs. Other Fillers?
There is an extensive selection of dermal fillers available. Each filler has its own specific treatment to match the patient's cosmetic issues. Whether naturally or artificially derived, these are all FDA approved, which means they are proven to be safe and effective. The one highlight of a Radiesse treatment is that aside from its volumizing capability it can function as a collagen stimulator. When collagen multiplies, it greatly benefits the skin tone. During the initial consultation, the face will be assessed and the appropriate filler will be recommended.
Is Radiesse Right For Me?
Several other dermal fillers are manufactured using hyaluronic acid. Popular examples are Juvederm or Restylane. While these are great in adding volume back to facial depressions, Radiesse stands out as the only filler made of calcium-based microspheres, which have the ability to integrate with skin tissues and promote collagen growth. Every patient is unique and a treatment plan will be tailored to them that may include Radiesse, or another filler if the practitioner feels it will best benefit the patient.
Radiesse is FDA approved and backed by comprehensive testing. As it is derived from a substance that naturally occurs in the body, it poses no toxic risk. Temporary side effects may include redness, swelling, bruising, numbness, or itching, which all subsides after a few days.
Related Procedures
Related Posts