What is cellulite reduction?
Nonsurgical cellulite reduction treatments using state-of-the-art radiofrequency or ultrasound technology allow for a visible reduction in the appearance of cellulite for both men and women. Las Vegas, NV board-certified plastic surgeon Dr. Christopher Khorsandi uses several approaches to reduce cellulite that offers excellent results.
At VIP Plastic Surgery, Dr. Khorsandi is proud to offer Thermage®, Fractora, and VaserShape cellulite reduction treatments. Each system provides unique outcomes, depending on the specific needs of each patient. Radiofrequency and/or ultrasound energy combines heat with a gentle vacuum suction or massage to break up and destroy fat cells while stimulating the production of collagen under the skin. The combination creates visible results that improve the overall appearance of unwanted lumps and bumps that are often associated with cellulite. Additionally, Dr. Khorsandi also offers innovative QWO® treatments, which include an FDA-approved injectable to improve moderate to severe cellulite. Learn more about our advanced treatments by calling our Las Vegas, NV office today.
Cellulite Reduction Reviews
"I started going to Dr. K about two years ago and I would never go elsewhere for my procedures . He does an amazing job , my filler  & Botox always looks great and the esthetician's here are also amazing , honestly the whole place and staff is amazing ,they are always more then happy to answer questions or concerns that you may have . The place is always so clean and the receptionist are always welcoming . They also offer a lot of non surgical procedures that help with skin tightening and cellulite. They are amazing I can go on and on . Highly recommend checking them out !!"
- C.V. /
Yelp /
Oct 18, 2019
"I have been going to VIP Plastic Surgery now for about four years. At first I just started getting my lips filled with Juvéderm and I loved the outcome. They looked so natural and I was so happy! Dr. Khorsandi is such a pleasure to be around and he is such an amazing doctor I would never go anywhere else. Not only do I feel welcome every time I go in but they take such good care of me. I am now 31 and have started to see a slight change in my face and some minor cellulite. So I decided to go see Melanie who is one of the aestheticians there. I had some concerns about some cellulite under my butt area on my thighs. I went in and had a consultation with her about the Body FX. She told me it was a non-invasive procedure and it pretty much just melted your fat and made your skin tighter and more firm. So I decided to try the procedure out. Not only did I love the procedure but Melanie was such a professional and did such a wonderful job that I started asking about the different kind of facials and non invasive treatments they had for my under eye and face. After having a consultation with both Melanie and Dr. Khorsandi we agreed that the Morpheus which is a micro needling procedure for my under eye would help tighten and smooth my under eyes so I wouldn't have to get fillers. I agreed to the three treatments. The package was a good deal (in my eyes to be honest) other places charge way more. The treatment hurt like hell but I was very pleased with the aftermath. After doing the Morpheus Micro Needling I decided to do a vampire facial, which I literally got today LOL I heard such good things about it and they offer such great packages that I decided what the hell. It didn't hurt half as bad as The Morpheus, so I was totally happy about that and I can't wait to see the results. Every time I have appointment with Melanie I look forward to seeing her. She does such a wonderful job at everything she does for me and I wouldn't dream about seeing anyone else. Not only do I look at her as my talented aesthetician that makes me feel beautiful, but as a friend that I can laugh and feel comfortable with. It's such a crazy feeling to see yourself aging and to start noticing things that you don't really like or that you want to change about your body and VIP Plastic Surgery has not only made me feel so comfortable about going in and talking about my issues but they do such a great job with every procedure I've had done that not only will I go there for everything in the future but I feel like family when I'm there. Thank you Dr. Khorsandi and Melanie for always making me feel so special and beautiful"
- V.M. /
Yelp /
Oct 17, 2019
Previous
Next
About Our Cellulite Reduction Techniques
Cellulite reduction treatments are a noninvasive way to safely and effectively minimize the appearance of cellulite and improve the contours of the body in the desired areas. Cellulite reduction treatments use radiofrequency energy and gentle vacuum massage to induce apoptosis (fat death). The dead fat cells are naturally absorbed by the body and processed out with time. Dr. Khorsandi uses several systems to provide the right outcome for his patients. Depending on the size of the area being treated, how much cellulite is being addressed, and other factors gathered during the consultation, the appropriate system will be chosen per the patient's needs:
Thermage uses RF energy to penetrate into the deepest layers of the skin to initiate collagen for firmer, younger-looking skin. With Comfort Pulse Technology and cooling effects, our patients are comfortable and protected from burns that the applicator releases. No anesthesia is required and a Thermage session usually lasts less than an hour.
Fractora is a laser system that offers many treatments, ranging from laser skin resurfacing to cellulite reduction. Our Las Vegas, NV office uses Fractora Firm, which is a unique thermal skin rejuvenation treatment that heats the subdermal level to promote collagen remodeling and skin tightening. Fractora Firm provides Dr. Khorsandi with precise thermal temperature controls for optimal skin contraction without the risks of overheating. It results in a firmer appearance and can be used on the body, as well as facial areas that need skin laxity improvement.
Yet another excellent option that VIP Plastic Surgery offers for cellulite reduction is VaserShape. This nonsurgical system uses ultrasound technology and manual massaging therapy to warm the targeted problem area and treat the underlying fatty tissue. A two-step process, VaserShape also promotes the metabolism and drainage of excess toxins and fats, leaving the body healthier. With energy heat and gentle massaging, the body can look slimmer and tighter, leaving patients with a more smooth, sleek appearance.
As an FDA-approved injection to treat cellulite, QWO targets the fibrous septae, the main cause of cellulite. QWO injections include a prescription-strength medication that is inserted into cellulite on the buttocks in order to effectively reduce its appearance. Dr. Khorsandi and our team at VIP Plastic Surgery are proud to offer this innovative option for patients who may prefer this method over laser treatment.

What should I expect with cellulite reduction treatments?
All nonsurgical cellulite reduction treatments take place inside our VIP Plastic Surgery treatment rooms. Some patients may need local anesthesia to help control comfort, but these treatments generally do not cause discomfort. Patients will be able to leave after the procedure, but they should avoid strenuous activity for at least 1 – 2 weeks. For the first day or two after the treatment, the patient may see mild bruising, swelling, and redness, but this should subside quickly to reveal the patient's outcomes. Results usually last 6 – 12 months as the patient notices a reduction in the appearance of cellulite and skin dimpling and an improvement in the elasticity and thickness of their skin. Individual results vary, but on average, patients lose about an inch off the circumference of the treated area.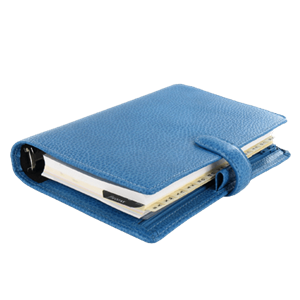 Plan Your Procedure
Average Cost

$350

-

$2,000

Average Procedure Time

1-2 Hours

Procedure Recovery Location

Outpatient
Contact Us
Cellulite is the lumpy, dimpled flesh that usually appears on the thighs, hips, butt, and stomach. While cellulite is more common in women, it can also be found in men. The cause of cellulite is still unclear, but many doctors think it is fat swollen with toxins to create ripples on the surface of the skin, which may be caused by genetics, thin skin, and aging. Cellulite can be found on thin and overweight bodies, and while it is not considered a serious medical condition, it is considered undesirable and unattractive.
How long is a cellulite reduction Treatment Session?
The length of the treatment will depend on how many areas are being treated and the size of each area, but most treatments take at least 1 – 2 hours. Patients should return to get cellulite reduction treatments once a week for 6 – 8 weeks, or as recommended.
How can I Enhance my recovery after cellulite reduction?
To help speed recovery and fat loss, patients may wear compression garments for 2 – 3 weeks after their treatment. It is also helpful to the recovery process if the patient avoids strenuous activity, including exercise for 1 – 2 weeks.
Related Procedures
Get rid of leg cellulite or butt dimples
Many men and women are plagued by that annoying dimply appearance on the skin known as cellulite. While there are no actual cures for removing cellulite, outstanding technologies, such as Thermage, Fractora, and VaserShape, can help reduce the unsightly appearance of the dimpled look. We invite you to call VIP Plastic Surgery, the office of Las Vegas plastic surgeon Dr. Christopher Khorsandi, to learn more about these revolutionary nonsurgical cellulite reduction treatments.
Related Posts