What is NS Skin Tightening?
Las Vegas, NV board-certified plastic surgeon, Dr. Christopher Khorsandi offers numerous nonsurgical approaches to combat the signs of aging. While surgery is reserved for VIP Plastic Surgery patients with excess skin sagging and advanced signs of aging, there are a wide range of nonsurgical options that can produce outstanding outcomes for patients in their 40s, 50s, and older. Using advanced laser technology, nonsurgical skin tightening is a noninvasive cosmetic treatment that uses radiofrequency energy, ultrasound heat, and wavelengths of light to reduce the appearance of wrinkles, lines, loose, and sagging skin. The lasers on the market today are so advanced that the deeper layers of the skin can now be reached, impacting the underlying tissues and initiating the production of collagen, which works to tighten, firm, and smooth the skin's surface.
Nonsurgical Skin Tightening Reviews
"At first, I was hesitant and nervous about the experience but after speaking to the practice manager, Catherine, on the phone, I became extremely interested and decided to come in for a consultation. The doctor ended up doing a clear and brilliant laser treatment on my skin and I noticed immediate results. My skin is so much brighter and softer in just one treatment; I cannot wait until my second treatment in two weeks. After clear and brilliant, I decided to do Thermage Skin Tightening for my face. This treatment is amazing. I noticed my skin is tighter and lifted as the treatment is being performed. My family and friends noticed the changes immediately. Dr. K is a skillful plastic surgeon and I recommend him to everyone. His staff made me feel so comfortable throughout this entire experience and I cannot wait for more treatments soon. Catherine is great, she will give you her cell phone so you can contact her anytime."
- K. T. /
RealSelf /
Aug 16, 2013
"Leann Canada -Las Vegas, NV - I was extremely pleased with the whole process. Dr. Khorsandi was very thorough in explaining the entire procedure in detail. I received excellent care, before, during and following the procedure. This was my first experience with any procedure so I was a bit nervous. Dr. Khorsandi and his assistant knowledge and warmth put me at ease. I would highly recommend them to anyone I know. I believe they are truly concerned for your health and a positive outcome for you. - - The better looking give me more confident when I'm facing the outside world, the procedure I got included Thermage neck and face, radiesse, clear and brilliant were the right thing I had done for myself. I look good, feel good and very happy with the result I had got. The wrinkle under my eyes and both side of my mouth were gone, the dark spots on my cheek were fade away give me a bright and smooth skin. I'm very happy."
- L. /
RealSelf /
Dec 23, 2013
"Thermage - Henderson, NV - Dr. Khorsandi is the best doctor ever! I first came across him when I had filler that needed to be corrected, and the original doctor wasn't going to be able to fit me in for several weeks. He saw me right away. Since then he has been really patient doing a lot of fillers and thermage for my skin. He always listens to my concerns and tells me honestly what is best. He never tries to recommend other unrelated procedures that most doctors I have gone to in the past have. Also when ever I have questions or concerns, Catherine is always available and happy to answer. I highly recommend them for any procedure you may be interested in :)."
- A. /
RealSelf /
Nov 17, 2014
"Absolutely the best! The staff at VIP is extremely knowledgeable and nice. I felt very taken care of and comfortable. They listened to what I wanted and provided me with excellent care. I am so happy with my results with 3 different types of filleted. I will definitely be going back for the Vampire facials and their skin care line. Thank you so much!"
- K.S. /
Yelp /
Apr 29, 2016
"Dr. Khorsandi and his staff were extremely helpful and answered all of my questions and concerns. They also helped me pick out a skin care product to help with the lines around my eyes. I would highly recommended him and I will be back when I am in town with out a doubt!"
- L.R. /
Yelp /
Feb 07, 2017
Previous
Next
For those who are ready to make some changes to their skin but aren't sure about having an invasive procedure, Dr. Khorsandi will consult with you and help determine which laser is best suitable for your specific condition. Our in-office laser treatments are both safe and effective to use for skin tightening, and comfortable to our patients while minimizing the risk of side effects. Each treatment is customized for the patient's specific needs so they will get their best results.
Dr. Khorsandi is proud to offer the following nonsurgical skin tightening laser treatment systems:
Thermage
EndyMed 3Deep
EndyMed Intensif RF Microneedling
Fractora
Venus Versa
Venus VivA
BodyFX
Ulthera
Our treatment rooms at VIP Plastic Surgery are fully equipped, spacious, and private. We perform all of our laser treatments here and start by making our patients as comfortable as possible. With most of our laser treatments geared towards skin tightening, we usually apply a numbing ointment to the skin in order to minimize discomfort. While the procedure generally does not cause pain, some patients find the heat from the laser uncomfortable. After the treatment, the targeted area will appear red and swollen, but this will return to normal in a couple of days. It may take several sessions to attain the desired results, and the most optimal results will be seen within a couple of months as the collagen production under the skin begins to do its job. Patients will notice a tighter contour, a firmer skin surface, and a smoother complexion.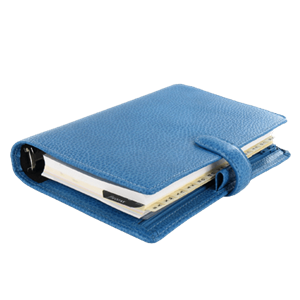 Plan Your Procedure
Average Cost

$750

-

$3,500

Average Procedure Time

1-2 Hours

Procedure Recovery Location

Out-Patient
Contact Us
Radiofrequency laser skin tightening is probably the most common method chosen with most patients. The technology behind nonsurgical skin tightening is radiofrequency waves applied directly to the areas that need improvement. First, a cooling technique is used. Following that, a heated pulse is sent to the targeted areas. This pulse actually causes changes in the collagen below the skin's surface — and those changes improve the skin's appearance and contribute to the removal of wrinkles. After the heat, another cooling pulse is applied. The changes in temperature work to stimulate the collagen and help keep patients comfortable during the session.
Most patients see results within 24 hours of treatment, and the results are also long lasting, improving more over time. This is due to the stimulation of the collagen. Strengthening the collagen gives the skin a more youthful appearance. Because of this, patients will continue to see results for weeks and months after their treatment. After a Thermage treatment, patients will notice smoother skin and a more youthful, softer appearance.
How Long Does A Session Last?
Sessions vary according to what is being done. Typical facial sessions last up to 45 minutes. Body treatments can last up to 90 minutes. Areas that are targeted include the area around the eyes, the jawline, and the neckline. Those are often the regions that we see sagging and wrinkles.
Nonsurgical skin tightening, depending on what laser is chosen, can be used on other parts of the body, not just the face. Body treatments can help reduce unsightly bulging, dimples, and wrinkles. We already know that the signs of aging aren't just limited to the facial area, so why not treat the entire body? The process works the same regardless if it is performed on the face, tummy, or thighs.
Side Effects and Downtime?
Although all patients are different, the most common side effect is a slight redness to the skin within the treatment area. Because this is a noninvasive treatment, downtime is minimal. Most patients resume normal activity directly following treatment.
Related Procedures
Related Posts