Following a home skin care routine with products is necessary to keep a great complexion, but every now and then you may need stronger products with a medical-grade facial. Personalized for the needs and concerns of your skin, our board-certified plastic surgeon, Dr. Christopher Khorsandi, recommends regular facials for his Las Vegas, NV patients to keep their complexion clear and healthy. After a thorough consultation to determine visible and hidden damage, the appropriate medical-grade products and facial techniques will be combined to help rejuvenate your skin. Schedule your appointment for a professional custom facial at VIP Plastic Surgery to boost the health and beauty of your face to a higher level.
Facial Reviews
"Dr. Khorsandi is the absolute best! I have been a few times now for Voluma and I've never been so happy! He never makes the visit seem rushed and takes the time to understand my cosmetic goals. I would go every day if I could! If you're looking to correct asymmetry in the face or want a better facial contour... from experience I recommend visiting VIP Plastic Surgery!"
- P. /
RealSelf /
Feb 21, 2015
"I came in to VIP Plastic Surgery for fillers, must I say I was terrified! Dr. K and his staff made me feel so comfortable. I was having a hard time trying to relax since it had been my first time doing any kind of facial filler but his Medical assistant Liz knew exactly what to do and what to say to me to keep me calm and relaxed. She was so patient, kind and she stayed right next to me through out the whole procedure. Dr. K is AMAZING!!!"
- C.H. /
Google /
May 01, 2015
"Chris is the best. He did my face treatment. My face condition was pretty bad although I used the most expensive brand cream. Today is my second treatment for bright and brilliant. All my friends already told me my skin is so good after the first treatment. I highly reccommond this doctor. I also highly reccommond his cosmetic. It is way cheaper than La mer etc. His cosmetic works so good. Especially I put makeup on everyday. I saw the big difference. I am very picky on cosmetic. This cosmetic is the best one I ever use. I love this place."
- S.C. /
Yelp /
May 11, 2015
"Dr. Khorsandi is an artist! I am a doctor's wife myself, mid 30's, and am extremely OCD and picky. I cannot look fake and "done"- I'd be so embarrassed! First of all, this man's botox skills?! OMG he is a pro! I've been doing it for 5 years and he is the best yet! Usually my eyelids are a bit heavy after botox and I always assumed that was the tradeoff. No!! After getting it from Dr. K I feel completely refreshed and normal! No heavy eyelids!! Awesome. Next, I had thought to get volume for my cheek area as I was getting tired of hearing about how thin my face looks. Now, getting injections in the cheek region can be risky!! I would ONLY ever go to a DOCTOR to do them! Someone who KNOWS anatomy and has an artistic eye. I recieved 2 vials of volume and I look so fresh and youthful! Not different, but my facial structure from my 20's has been restored! Hallelujah! Anyway, he's got an awesome personality, will set you at ease and is easy to talk to. Plus, he doesn't try to sell you on things you don't need. I am so happy that I found him and will continue to see him. I am focusing on skin care now but may try some Clear and Brilliant treatments which his patients seem very happy with. Benefit from my research and book with him! I am very picky and feel confident in my recommendation!"
- J.M. /
Yelp /
Jul 30, 2015
"Long-time Migraine Sufferer, Finally I Feel Amazing! Las Vegas, NV - From the moment I met Dr. Khorsandi, I knew he would be the perfect plastic surgeon for me. He spent a lot of time talking to me about my chronic migraines, asking me questions regarding triggers, frequency, pain levels, as well as my previous and current treatments. We talked a lot about lifestyle and the need to reduce/eliminate these migraines. Dr. Khorsandi has been involved in numerous clinical studies regarding migraine treatment and procedures, so I knew I was going to be in great hands. Both, Dr. Khorsandi and Catherine are absolutely amazing professionals and I finally, after 30+ years, have my life back. You know you are in great hands when your doctor calls you after a few days to check in on you. Dr. Khorsandi has amazing aftercare, follow up and genuinely cares about this patients. I can't wait to see Dr. Khorsandi again for different consultations on additional facial and body rejuvenation services. I finally look and feel great!!!"
- L. /
RealSelf /
Jul 16, 2014
Previous
Next
Facials at VIP Plastic Surgery are a great skin rejuvenation treatment for all ages and skin types since it is adjusted to each person's concerns and goals. Typically, facials are created to correct signs of aging (fine lines and dryness), improve sun-damaged skin (dark spots, uneven tone, and texture), deep clean to help clogged pores and acne, and brighten dull and sallow skin. Facials can be performed to help adults and teens with chronic conditions like acne outbreaks, sensitive skin, and rosacea. The effects of a facial can be enhanced with another treatment such as microdermabrasion, chemical peels, or an injectable for an all-around radiant glow.
After your consultation to select your custom treatment based on your skin type and concerns, you will relax in one of our private treatment rooms as your facial begins. Your facial process will be personalized, but most treatments will start with a deep cleansing to eliminate any dirt, oil, makeup, and lotions. After cleaning the skin, steam is used to open clogged pores so blackheads and whiteheads can be extracted easily. This is often followed by exfoliation, either manually or with an added treatment (microdermabrasion or chemical peel). A mask or serum will be massaged in for deep nourishment. To end the treatment, an SPF moisturizer will be applied to protect the skin from environmental damage after the treatment.
Following your facial treatment, you may notice some redness and irritation but this should subside naturally within 24 hours. Many patients will see visible improvements in the appearance and feel of their skin immediately after their treatment. To extend the results of your professional facial, talk to one of our experienced team members for help creating a home skincare program and how often you can have a facial treatment at VIP Plastic Surgery. You may also want to learn more about add-on treatments including microdermabrasion and chemical peels.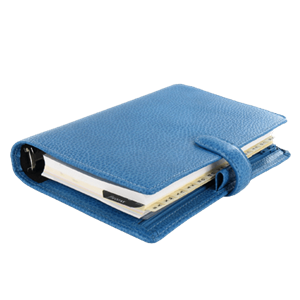 Put Your Best Face Forward
At VIP Plastic Surgery in Las Vegas, NV, we believe in the power of looking and feeling confident in your appearance at all times. Plastic surgeon Dr. Christopher Khorsandi has discovered that patients who get ongoing skin treatments tend to have healthier and clearer complexions. Every facial at VIP Plastic Surgery is individualized for your skin type and needs, so let us help you put your most radiant face forward. Contact our Las Vegas, NV office to schedule your appointment for a professional facial or any of our skin treatments.
Related Procedures
Related Post