Although they may not get much attention, eyebrows are an overlooked facial feature that can either help or hurt your whole face. A set of strong, well-groomed eyebrows can define and enhance your eyes. If you have thin or sparse eyebrows thanks to aging, genetics, overplucking, or other reasons, microblading at VIP Plastic Surgery is a nonsurgical treatment that can help you get beautiful, natural eyebrows. This newer treatment uses a special semi-permanent ink and a skillful technique to define and fill in or rebuild your eyebrows. Plastic surgeon Dr. Christopher Khorsandi offers microblading for Las Vegas, NV patients who want natural-looking, defined eyebrows. Schedule a consultation at VIP Plastic Surgery to learn more about microblading and to develop your personalized treatment plan.
Reviews
"So I am updating my review and I'm still giving everyone a 5+ star rating! I did the fraxel on Monday and it's Sunday evening and yes I am still pink but the results are amazing! My hyper pigmentation and most of my texture is gone! I also received a chin implant with Dr K on Wednesday so I'm still swollen with that but I know I'm going to love the result of that as well! Again I need to give a shout put to Mel for being a beast with a laser! She is my go to when it comes to my aesthetic needs and also Dr K for giving me confidence with my profile. I just wish the swelling would go down faster! lol damn lack of patience. Well I now have a laundry list of other things I would like to tweak. And I know VIP is the place I can trust and know I'll get the best work done!"
- V.B. /
Yelp /
Feb 18, 2017
"Extremely friendly and helpful staff, Dr. Khorsandi is nothing short if amazing. He was knowledgeable and his bed side manner is impeccable. I would recommend him to anyone, friend or stranger! I am so please with my results and my recovery was much faster than expected. He really is the best, he has earned every award rightfully so."
- A.S. /
Google /
Oct 22, 2019
"I have had the best experience at VIP Plastic surgery. Melanie is the "Master Esthetician". She is knowledgeable and on top of the latest new trends with lasers, skin care, etc. I will be going to her for all my upkeep work on maintaining a youthful face and neck. And especially with the removal of a few tattoos with the "Picosure Laser". She is a complete doll! *Before and After* *1 session of the picosure laser treatment *"
- N.C. /
Yelp /
Oct 20, 2019
"I started going to Dr. K about two years ago and I would never go elsewhere for my procedures . He does an amazing job , my filler  & Botox always looks great and the esthetician's here are also amazing , honestly the whole place and staff is amazing ,they are always more then happy to answer questions or concerns that you may have . The place is always so clean and the receptionist are always welcoming . They also offer a lot of non surgical procedures that help with skin tightening and cellulite. They are amazing I can go on and on . Highly recommend checking them out !!"
- C.V. /
Yelp /
Oct 18, 2019
"What an amazing med spa. Mel helped my skin get that youthful glow back. She used the clear and brilliant on my face and I feel like a brand new person now! Would recommend this place to any of my friends."
- C.C. /
Google /
Oct 18, 2019
Previous
Next
A microblading treatment is a good choice for men and women in the Las Vegas, NV area who want a fuller or more defined shape to their eyebrows that lasts a long time and looks natural. Many clients at VIP Plastic Surgery who try microblading usually have weak eyebrows that need to look fuller or have small areas that they wish to fill in. Thin eyebrows or bald spots may be caused by genetics, surgical scars, traumatic injury, overplucking, nutritional deficiencies, and aging. Unlike tattooed eyebrows, microblading creates a natural-looking result, providing full coverage or filling in small areas of the brows. Microblading can also help add a slight arch to the eyebrows for a different shape. Ideal candidates are in good general health, are not pregnant, and do not have severe diabetes (as high blood sugar levels can compromise the healing process).
Before your microblading procedure, you will receive a thorough consultation to examine the appearance of your eyebrows. Based on the state of your eyebrows along with your cosmetic goals, a unique treatment plan will be crafted for your microblading session. Our microblading artist will measure the brow area so that the brows have the right length, shape, and symmetry. The session can be completed in our office with a numbing cream or local anesthesia to limit discomfort. Based on how much treatment is being done, the microblading procedure may take anywhere from an estimated 1 – 3 hours. To start the procedure, your brows will be lightly combed and trimmed as needed. Your brows will then be marked with a cosmetic pen, which acts as a border for where the microblading will be used. VIP Plastic Surgery's board-certified plastic surgeon, Dr. Christopher Khorsandi, chooses professional-quality cosmetic inks. When combined with a skilled technician, microblading can create natural-looking strokes that look like individual hairs for your best results.
Right after your microblading session, you will be able to leave and perform all activities with no downtime required. The brows will be covered with a healing ointment and it is important to keep them dry for the first few days as they heal. You most likely will have mild redness in and around the brows but this normally goes away in 1 – 2 hours. Your eyebrows will look much darker right after your treatment, but they should fade to your desired shade in about two weeks. Dr. Khorsandi recommends that you schedule a follow-up appointment about one month after your initial treatment to touch up and finalize your eyebrows. The results of microblading on average last about 1 – 2 years, but sessions can be performed as needed to keep the look of your eyebrows.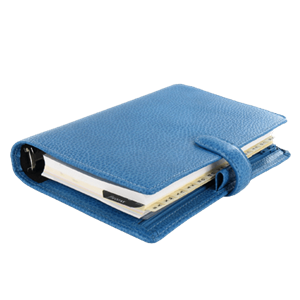 No more makeup pencils to define and fill in your eyebrows with microblading at VIP Plastic Surgery in Las Vegas, NV. Plastic surgeon Dr. Christopher Khorsandi offers beautiful, long-lasting results with this semi-permanent technique to fill and shape your eyebrows. With customized microblading sessions, you can have shapely eyebrows that enhance your whole face.
Related Procedures